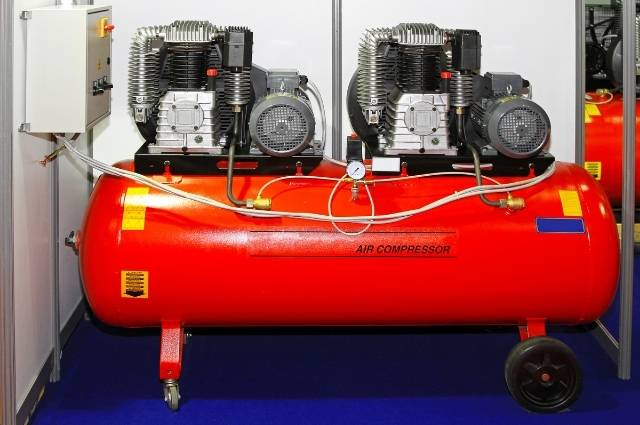 In today's society, it seems that everyone is always on the go. With jobs and families, there isn't always time to take care of small tasks like detailing one's car. However, detailing a car is important not only for the vehicle's appearance but also for its overall maintenance.
A professional air compressor can be the perfect tool for small tasks like blowing out dirt and dust, cleaning windows and headlights, and cleaning the car's interior. These are versatile products that can be used to detail your vehicle, both on the exterior and interior. This blog will look at the 7 best air compressors for car detailing used by auto detailers.
Why Air Compressor For Car Detailing?
An air compressor is a key tool for car detailing. It can be used to clean the inside and outside of the car, as well as to remove dirt and dust from the engine. With a car detailing air compressor, you can easily reach the tough spots without the risk of making scratches or damaging the surface. Using a suitable compressor can help achieve incredible results that cannot be achieved with conventional tools.
There are many different types of powerful air compressors available on the market, so it is important to select one that is specifically designed for car detailing. To make things easier, we have a list of the 7 best car detailing air compressors that you can buy.
11 Best Paint Correction Kits for Ultimate Results – Flawless Car Guide
7 Best Air Compressor For Car Detailing:
The Makita MAC5200 3.0 HP Big Bore powerful Air Compressor is the perfect addition to your tool arsenal. The oil lubrication and heavy-duty construction make it a powerful weapon for any job, big or small. Plus, with its reliable performance, you can be sure that this compressor will get the job done quickly and without any hassle.
With its powerful 3.0 HP motor, this compressor can reach up to 6.5 CFM at 90 PSI, which means it can handle most jobs with ease. Equipped with a 3 HP engine, this one of the best air compressor for auto detailing is ideal both for light jobs & heavy tasks.
Makita's Big Bore engineered pump cylinder provides extra power, less noise, and longer service life, along with a storage capacity of 5.2 gallons. It's sufficient to run a cleaning gun, such as a sprayer, as long as it does not need more than 5-6 CFM. It has an automotive-style filter that enables better air intake resulting in better performance.
The air compressor has rugged wheels that allow for easy transport. Additionally, its folding handle prevents damage to the unit when not in use and allows a smooth fit in various environments.
Besides all the benefits, this reliable air compressor also comes with a few flaws. This product is quite noisy and more on the costly side. Additionally, being an oil lubricated product you need to make sure to do its maintenance more often to keep it running smoothly.
But don't let its flaws scare you away! This powerful compressor can do the trick when it comes to getting the job done quickly and efficiently. So if you're on the hunt for the best air compressor for car detailing this product is undoubtedly a great choice.
Pros
Powerful 3.0 HP motor
5.2 Gallons capacity
High CFM rating
Copper fined discharge tubing
Folding hands and wheels for easy transportation
Built-in storage compartment
Cons
Oil-lubricated (need regular maintenance)
Noisy
Tank size could be better
Expensive
10 Best Under Seat Subwoofers You Can Buy in 2022 – Flawless Car Guide
The California Air Tools 8010 is a robust, high-performance, portable air compressor designed for DIYers and professionals alike. This economical compressor with a 1HP motor and 120 PSI max pressure provides a max of 3.10 CFM @ 40 PSI. This model has a rating of 2.0 HP at peak and can provide 2.20 CFM @ 90 PSI.
The steel tank holds 8 gallons of clean, dry air and takes only 130 seconds to fill from empty to full, along with a runtime of up to 60 minutes.
This one of the best air compressors for mobile detailing features an 8.0-gallon steel tank that runs 30% quieter (60 dBA) than comparably sized air compressors. It has a 1/4″-quick connect and two pressure gauges allowing you to monitor the compressor at all times easily.
The oil-free pump saves you on maintenance costs and includes a wheel kit and air filter for your convenience. 
The included wheel kit makes it easy for you to move the compressor around the shop or garage. 
In short, the 8010 is one of the superior quality, heavy-duty, and robust air compressors for car detailing that will serve you for years to come. 
Pros
2 HP motor
8 Gallons capacity
Oil-free pump
Only 60 dBA sound
2 pressure gauges
110 volts
Refills only in 130 seconds
Cons
Not the best build quality
Not ideal for industrial purposes
Few complaints regarding pressure regulators
DEWALT's air compressor is compact, portable, and durable, so you can get the job done anywhere. The 1.6 HP motor is powerful enough to run multiple air tools at once. The D55146 air compressor provides up to 225 PSI max tank storage; 5.0 SCFM at 90 PSI allows the compressor to recover quickly.
Its 4.5 Gallons air tank provides enough air to keep things running. Additionally, you get an oil-free pump that helps you work without worrying about its maintenance.
This model also features a high-flow coupler, 2″ gauges, and a power cord. A 1-year limited warranty backs the DEWALT D55146.
The compressor comes with a built-in vertical stand that stores the unit vertically and saves space. At the same time, the non-flat tires ease transportation around the Jobsite.
The D55146 comes with a factory-installed air coupler that allows you to operate up to three framing nailers or two roofing nailers simultaneously. 
This particular unit can operate at manageable noise levels, i.e., 78 decibels. Its automatic start/stop function gives it an edge over the other air compressors. 
This compressor is designed to withstand harsh Jobsite conditions making it one of the best air compressor for car detailing.  
Pros
225 Max PSI
1.6 HP
78 dBA sound
Oil-free
5.0 SCFM at 90 PSI
Compact and portable
Cons
Heaviest among the list
Wheels quality could be better
Expensive
Campbell Hausfeld is among the industry leader in air compressors and air tools. 
The 8-Gallon Compressor has 2.4 CFM @ 90 PSI and is perfect for jobs that require moderate to heavy-duty air compression.
It also features an oil-free pump that has a max line pressure of 125 PSI and operates on 120 volts.
Campbell Hausfeld's Quiet Air Compressor is designed to be quiet and reliable, two main features you expect from a portable air compressor. This unit operates at 68 decibels, significantly reducing noise. 
The conveniently placed gauges and regulator allow easy monitoring of tank and line pressure.  This model features a horizontal tank that has a handle to allow for easy maneuver.
The horizontal, 8-gallon tank keeps the unit compact and easy to store in a garage or a storage shed in the yard. 
The pump of this portable air compressor is oil-free, making it maintenance-free and keeping the unit running smoothly over time. 
The rubber feet keep the unit in place while pumping. This compressor is one of the best air compressor for car detailing for any adult who enjoys pushing in earplugs when running errands.
Pros
125 PSI max
2.4 CFM at 90 PSI
Low noise level i.e. 68 decibel
8-gallon capacity
Oil Free
Durable
Cons
Questionable Customer service
CFM could be better
The BOSTITCH Pancake Air Compressor is a lightweight, compact and portable pneumatic tool for various applications around the home, shop, and garage. 
Designed for a wide range of applications, from inflating car tires to powering air tools, the BOSTITCH Pancake Compressor is one of the best air compressor for car detailing for any workshop or garage. 
Equipped with a high-efficiency 1.5 HP motor, it can start quickly, even in cold weather.
It features an oil-free pump with a 150 max psi pressure and a 6-gallon tank for more air delivery at a faster rate. It delivers 2.6 SCFM at 90 PSI for quick recovery.
The two universal couplers offer more versatility for a range of applications. The compressor is easy to carry and move around the job site, weighing just 31 pounds. 
It also comes with a heavy-duty carrying handle and sturdy rubber feet to ensure stability and reduce vibration.
Bostitch Pancake portable air compressor for detailing is designed with a unique pancake shape and a rubberized base for stability and easy mobility. 
Pros
150 max PSI
2.6 SCFM at 90 PSI
6-gallon capacity
Oil-free
Lightweight
Affordable
Good Quality
Cons
1.5 HP motor
Not the quietest air compressor
Premature breakdown complaints
Batteries not included
This CRAFTSMAN pancake portable air compressor for detailing is ideal for use around the garage and the home. With the 6-gallon capacity and pressure of 150 PSI, you can inflate tires and sports equipment and blow leaves and debris off your driveway and porch. 
This CRAFTSMAN 6-gallon air compressor can help you get the job done quickly and efficiently. Engineered with a powerful 150 max psi, this air compressor pumps out 2.6 SCFM at 90 psi. 
Featuring a high-performance motor, this particular model ensures easy starts in cold weather.
The oil-free pump requires no maintenance and is capable of pumping adequate pressure for a variety of applications.
The CRAFTSMAN 6-Gallon Oil-Free Electric Air Compressor is ready for whatever your home and workshop needs. 
Additionally, you get a 13-piece accessory kit with one of the best air compressor for mobile detailing. These accessories include:
A PVC air hose with coupler and plug assembled
Tire chuck with plug
Blowgun with Osha safety nozzle
Rubber tip
Three inflator adaptors
This item measures 16.5 x 16.5 x 17.88 and is made in the USA. It weighs about 32.5 pounds and comes with a one-year limited warranty.
Pros
150 PSI
6-gallon capacity
Lightweight
2.6 SCFM at 90 PSI
Oil-free
Cons
HP not mentioned
Doesn't contain tires for easy transportation
Not the quietest air compressor
The Industrial Air IL1682066.MN 20-Gallon Belt Driven reliable Air Compressor is the perfect solution for businesses that need compressors for heavy-duty tasks such as car detailing, farming, and mechanic work. This powerful air compressor is reliable, and efficient, and has a belt drive design that ensures smooth operability. 
With this high-powered compressor, you'll be able to handle even the most difficult projects. The dual voltage means that it can handle both US and European plug sockets, making it a breeze to travel with. Plus, the combination of 6 HP and 135 max psi ensures that your detailing projects will be completed quickly and efficiently.
This powerful air compressor delivers 6. 2 CFM at 40 psi and 5. 3 CFM at 90 PSI which is more than enough to power your energy-hungry tools. Plus, its V-twin cylinders come with a built-in automatic on and off feature for convenient usage. 
Although, its pneumatic tires make transportation easy but the oil lubricated pump requires regular maintenance. 
In short, this is one of the best air compressors for mobile detailing available on the market. This featured packed air compressor can do your daily tasks with ease however, it comes with a few cons as well.
Pros
20 Gallon Capacity
Up to 135 PSI
UL certified and CSA listed
Durable construction
Easily transportable
Cons
Oil Lubricated
Complaints regarding warranty claims
An electric motor is not very sufficient
FAQs: Best Air Compressor For Detailing:
Let's face it, nothing is as exciting as purchasing the best air compressor for detailing. The fact is, many of us spend more time thinking about the power of the compressor than actually using one.
You want to purchase an air compressor that will perform the task that best fits your needs. But before deciding the best air compressor for mobile detailing you would like to opt for, make sure that you know what these fancy terms mean.
CFM:
CFM stands for cubic feet per minute, and it is a measurement used to describe the amount of air pumped into a small volume of space per second.
Air compressors are very powerful tools. They can be handy for a variety of different jobs. People who are looking to buy an air compressor need to know how much CFM they need. 
The cubic feet per minute (CFM) is one of the units of measure used in air compressors.
A cubic foot per minute is the number of cubic feet of air that an air compressor will compress (or blow out).
Various air-powered tools will undoubtedly need a minimum of 3-6 CFM, so this is what to look for when buying the best air compressor for auto detailing.
PSI: 
Regardless of what kind of compressor you are using, you should know what pounds per square inch (PSI) stands for. That's because all compressor engines are different, although some are larger than others.
The PSI is an important metric because it represents the pressure generated by your compressor engine while delivering the air.
The higher the PSI, the better it would be for you. An air compressor having 90 to 120 PSI can run almost all of the car detailing tools smoothly.
Tank size/capacity: 
The capacity of the air compressor you need depends on the tools you are going to use. As your purpose here is auto detailing or mobile detailing, so you need to look for an air compressor with at least 5-gallon capacity along with the proper PSI and CFM. 
This will make sure that you will get your work done without wasting time. 
Oil-free vs Oiled pump:
The only significant difference between the two of them is maintenance. Which one you want to buy depends on your use. Have a look at the features of both of them:
Oiled pump:
As its name suggests, an oiled pump air compressor uses oil to lubricate its moving parts. If you want to buy one for the business, an oiled pump air compressor with a high CFM and PSI will do a better job for you.
However, do keep one thing in mind, you need to maintain them properly to get the full out of them. Furthermore, they don't work best in cold weather.
Oil-Free:
Unlike an oiled pump, these air compressors use wearable parts that use friction-reducing chemicals to lubricate themselves. They require no maintenance and can work perfectly even in cold weather.
If you want to buy one for the home, an oil-free air compressor would be better. As they are lightweight, efficient, and easy to carry around. The best thing is that they don't need any oil and filter to be maintained from time to time. 
Operating Sound (dB):
The operating sound of an air compressor can be a deal-breaker, especially if you are planning to use it at your home or leave the unit in one place. In a residential area, make sure that the operating sound is not enough that bothers your neighbors. 
If using it for a commercial purpose, make sure that the voice is bearable by you as you will use it for hours. 
Conclusion:
In conclusion, an air compressor is a great tool to have for car detailing. It can be used to clean the interior and exterior of the car, and it can also be used to blow out the engine. An air compressor is a worthwhile investment for any car detailing enthusiast. Each of these air compressors is suitable for detailing, but you need to choose the right one for your needs. 
Before purchasing an air compressor for car detailing, you should consider the following factors:
CFM
PSI
Tank size/capacity
Oil-free vs. oiled pump
Operating sound
Thank you for taking the time to read this article. This was all from this topic best air compressor for auto detailing, and I hope you learned something.
Thank You.