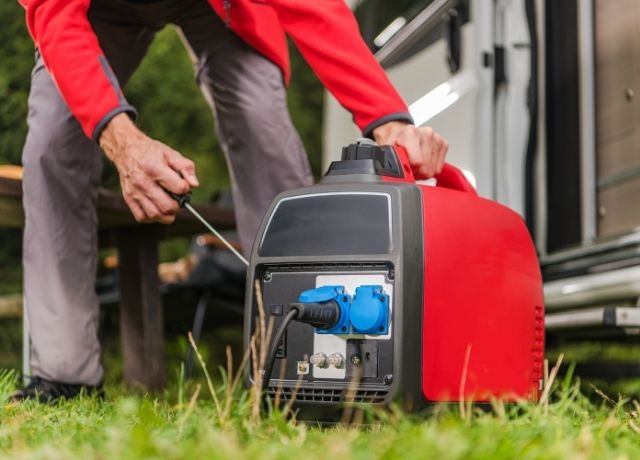 A car detailing job is more than just vacuuming, wiping down clothes, and buffing up the shine. One of the most important steps is to power your tools with a reliable generator. Car detailing can be a tedious process that takes hours, so it's essential to have a machine that will allow you to work as long as necessary without interruption.
But while it's essential to have a generator, there are so many different types on the market that it can be hard to know which one is best for your needs.
There are many considerations to make before you purchase a generator, such as the power rating, the fuel type, how quiet it is, and so on.
That's why I was pumped to find this article showcasing the nine best generator for mobile detailing with their pros and cons.
Let's get started:
Astounding Car Essentials For New Drivers | 2022 Guide
How To Protect Car From Sun In Open Parking – 17 Best Ways
Best Generator For Mobile Detailing (List of 9):
Buying a car detailing generator is a daunting task as there are so many models and brands to choose from. This list will help you make the best choice for your needs.
We know that you'll do anything to stay connected. That's where Champion Power 201052 comes in handy- a generator that can take anything you throw at it and keep on going. Champion mobile detailing generator is a rugged, reliable, and electric start-ready generator.
With a starting wattage of 4750 and a continuous output of 3800 watts, this generator has enough power to start your appliances, tools, and equipment.
It can be fueled by either propane or gasoline. The fuel tank has a 4.7-gallon capacity that's enough to keep the generator running for up to 14 hours on gas and up to 10.5 hours on propane.
The 201052 also features an electric Start and cold start technology, so you don't have to worry about pulling a string or struggling to start in cold weather.
It's relatively quiet at 68 dBA, so you don't have to worry about it intruding on your work. Furthermore, It's equipped with four high-powered outlets and has a displacement of 224cc.
The included volt guard protects the generator from overloads, and the intelligauge system provides information such as hertz, voltage, runtime, and maintenance intervals.
A built-in wheel allows for easy maneuvering so that you can transport and store your power source in one convenient, compact place.
This unit also comes with a Three-years limited warranty and lifetime technical support from experts at the time of purchase.
To conclude, The champion 201052 is the perfect generator to use for residential, commercial, and industrial applications. These generators for car detailing are ready for use in an RV, CARB compliant, and EPA certified.
Amazing Car Maintenance Checklist By Mileage 2022 You Need To Know
Pros
Dual Fuel
Electric start
3800 continuous watts
Duel fuel support
4-stroke 224 cc OHV engine
Champion Support
EPA certified and CARB compliant
Cons
Weighs 119 pounds
Few complaints regarding noise levels
Poor frame quality
Honda's EU2200i portable inverter generator is the ideal choice for powering your home or business during a power outage or extended power-hungry job site. 
The Honda EU2200i portable inverter generator operates at 2200 watts, ideal for powering a wide variety of detailing tools. It is also designed to be fuel-efficient and easy to use. It can also run efficiently for up to 9.6 hours on a single tank.
The Honda EU2200i is designed to run super quiet at 48 to 57 dBA so that it won't disturb your peace of mind.
It's designed with Honda's inverter technology for optimal power and has a prominent spout and oil drain gutter for convenient use.
Ventilation holes improve airflow and allow you to operate the generator in hot and humid conditions.
From fuel-efficient to easy to use, it gives you the power you need when you need it most.
To conclude, the Honda EU2200i is the source of portable power! This is among the popular generators for mobile detailing and works well to supply power to your business.
What Eats Car Paint the Fastest? 26 Jaw-dropping Substances
Pros
Super quiet
Fuel-Efficient
Portable and easy to use
Automatic low-oil engine shutdown
Eco-throttle
Ventilation holes
Cons
Tricky to change the oil
Expensive 
Heavier
DuroMax's XP10000E is a powerful gas-powered generator capable of handling any task you throw its way with the 439cc OHV DuroMax engine. Use it for home emergency backup power or as a mobile detailing generator.
With a starting 10,000 watt and a continuous 8,000-watt surge capacity, the XP10000E lets you power all the detailing tools that need an extra boost to get started.
It has a 120-volt receptacle to enable you to power up all your detailing tools. The engine has an electric start feature to make sure the generator starts with a single button push.
It also features an 8.3 Gal fuel tank and can run for up to 10 hours on a single tank of gas.
The XP10000E is EPA and CARB approved for all states and meets the current emission norms.
It also has a heavy-duty steel frame with steel side handles for better portability, while the tires allow for easy transport.
To conclude, this is one of the best generator for mobile detailing. Also, it is ideal for construction sites and other large generators required for many projects.
How to Fix Car Roof Lining Without Removing | 5 Easy Ways
Pros
EPA and Carb approved
Gas-powered
Easy to transport
Excellent power
Impressive run time
Frequency: 60Hz
120 Volts
Cons
Heavy (218 Pounds)
Expensive
It doesn't support dual-fuel technology
WEN had answered the call of all those who have ever been in a situation when they needed to power up their devices and appliances. The WEN 56200i Gas Powered Portable Inverter Generator is an excellent solution for everyday power needs. 
This is a powerful generator that you can count on. The 56200i generator is a fuel-efficient generator that is ideal for various projects, from emergencies to continuous power needs.
With 1600 running watts, this compact generator can power your detailing tools, small appliances, and more – ideal for your job site or home. Equipped with a 79 CC 4-stroke OHV engine, this generator can reach up to 2000 watts of power.
It is EPA III and CARB compliant and allows you to use it anywhere. This unit includes two three-prong 120V receptacles, one 5V USB port, and one 12V DC receptacle.
It features a 53 dB noise level, which means you can run this bad boy at night, at Jobsite, in the garage, or wherever your power needs are in need, no complaints. This mobile detailing generator is pretty quiet compared to other portable generators available in the market.
This generator has many other features, including low-oil protection, low-oil shut down, and built-in overload protection that protects both the generator and your devices. Furthermore, you can maximize the gas economy with its built-in eco mode.
A no-tools required assembly makes the WEN 56200i easy to set up, while the handle makes transportation possible.
To conclude, If you are looking for a portable generator with all the features covered, then the WEN 56200i is one of the best generators for mobile detailing! It is lightweight, portable, simple to operate, and is ideal for those sensitive to the sound of a generator.
Pros
Quiet generator
Portable and easy to use
Built-in eco mode
Powerful engine
Low-oil and low-fuel automatic shutdown
Cons
Parallel connection kit to be bought separately
Beginners find it difficult to start
Westinghouse iGen4500 portable generators for car detailing mean you can get the power you need, no matter where you are.
Engineered for extreme reliability and durability, It produces 3700 watts of continuous power and 4500 watts of surge power for those times when your electronics need extra power.
This portable generator comes with an electric start making starting convenient and straightforward from 260 feet away. The digital display allows for tracking the generator's run time, voltage, wattage, and fuel levels. This easy-to-read LCD panel will keep you informed all the time and ensure you get the most out of your generator.
The iGen4500 is one of the quietest portable generators available. The Westinghouse Generators Quiet Technology allows it to run at 52 dBA and even lower with the "Economy Mode" setting.
Westinghouse's iGen4500 features "Economy Mode" and can power your tools for up to 18 hours on a 3.4-gallon tank of gas. Additionally, this mobile detailing generator is also EPA and CARB compliant, so you know it's high quality.
Designed to be comfortable and easily portable, a telescopic handle allows you to move the generator quickly, while its rubber feet prevent the unit from sliding. Its versatility is further enhanced by an integrated wheel kit which converts this unit into a transportable generator, making it easy for you to move from place to place.
To conclude, this unit comes equipped with many unique features and hence is an ideal choice in the best generator for mobile detailing. The 3-years limited warranty of this reliable unit makes you feel comfortable and relaxed every time you use it. 
Pros
Three AC outlets
Telescopic handle and integrated wheel kit
LED display
Quiet generator
Powerful
Fuel efficient
Cons
Heavier to carry
It runs only on gasoline
Efficiency, reliability, and portability all rolled into one. The Generac GP2200i is an excellent solution to your Jobsite needs. The Generac portable generator is easy to set up, operate and maintain.
The GP2200i can deliver 2200 starting watts and 1700 running watts, making it ideal for powering your appliances in an emergency.
It has 10.75 hours of run time at 25% load and features an economy mode, allowing the unit to produce power while running at low RPM while also conserving fuel. Besides improving fuel economy, the eco mode also reduces the noise, making it quietest.
The generator is lightweight at only 46.6 pounds; pick it up and go. It measures 11.4 inches wide by 19.7 inches long by 17.9 inches high. A 2-year limited warranty also backs it by the company.
Use the included pull-cord to start the generator; the engine does not require an electric start. The generator also features a convenient knob for those who prefer startup convenience.
The GP2200i features heavy-duty construction that will endure all types of weather. Furthermore, this mobile detailing generator also comes equipped with a low oil shutdown and overload protection. This helps provide smooth, reliable operation and prevents engine damage.
To conclude, Generac 7117 is among portable generators for mobile detailing with a compact design which makes it ideal for power outages. Its portability makes it great for Jobsite.
Quiet performance, compact, easy to use and maintain, this generator is the best in its class.
Pros
Extremely portable
Fuel efficient
Super quiet
Heavy-duty construction
1.2 gallons tank capacity
Cons
Overheating issues 
The adapter is not included in the package
The Champion Power mobile detailing generator is ideal for working in the garage, running power tools, and keeping a refrigerator and other large appliances running during an outage. You can't go wrong with the CHAMPION power portable Inverter generator.
This 3500-watt inverter generator is powered by a reliable 212cc four-stroke OHV engine and produces 4500 starting watts and 3500 running watts, enough to power your tools.
These generators for car detailing also feature Smart Economy Mode, which automatically adjusts engine speed to meet the demand you are drawing, allowing the generator to operate at its most efficient level.
The Champion Power inverter generator can run for up to 14 hours per tank at 25% load. It also has two 120-volt 20A, one 120 V 30A, and a 12V DC receptacle outlet with a dual USB adapter so that you can plug in multiple items at once.
This mobile detailing generator is quiet so that it won't disturb sensitive people on the Jobsite. It has a noise level as low as 61 dBA, making it comparatively less noisy than other generators on the market.
The inverter technology provides clean, pure, quiet power, and it's easy to use and transport. Featuring built-in carrying handles and integrated wheels, the generator is easy to move around.
This unit features a bunch of essential features as well. To mention a few of them are low oil shut-off the sensor, cold start technology, recoil start, quick touch panel, push-to-reset circuit breakers, and whatnot; it is EPA certified and CARB compliant as well. 
To conclude, The Champion Power Generator is a well-engineered, highly versatile, and easy-to-use inverter generator designed for your Jobsite. This can be your next Jobsite partner with a 3-year limited warranty and free technical support for a lifetime.
Pros
Portability
Economy mode
Super quiet
Features quick touch panel
212cc four-stroke OHV engine
Clean, pure, and quiet power
Easy to use
Cons
It doesn't support parallel connection capacity
Heavier to carry
Pulsar Power is a well-known manufacturer of many power tools and Jobsite equipment. With its compact and space-saving design, the Pulsar PG7750B packs a ton of power in a small package. 
The Pulsar 7750B comes with a 420cc engine capable of running on gasoline or Liquefied petroleum gas (LP). The Switch & Go Technology allows you to switch effortlessly from gas to LP in seconds.
This mobile detailing generator has a peak power of 7750W (Gas) and 6250W (LPG) and a running power of 6250 W (Gas) and 5950 W (LP). This generator can provide enough power to all of your equipment no matter what.
With a fuel tank capacity of 6.6 gallons, the generator car runs for up to 13 full hours with a half load. A low oil indicator helps you maintain your machine, and low oil shut down automatically turns off the engine when the oil levels are low.
These generators for car detailing have an electric start system, so you never have to worry about pulling on a stubborn rope or cranking on a stubborn pull rope again. It also features several outlets for powering equipment. It has 4 AC power outlets, one 120 V/240 V, and a 120V outlet.
Pulsar also went with a different and more convenient system, totally no-flat tires. Its fold-up handles and 10″ no-flat tires can be carried easily around.
To conclude, Pulsar manufactures the best generator for mobile detailing. This generator is perfect for a Jobsite and garage. It's fully packed with advanced features and Technology, so you know your power will be there when you need it.
Pros
Superpower
Fuel efficient
Dual fuel technology
4 AC power outlets
Easy to use
Easy to carry around
Cons
A heavy generator
High noise levels
Quality could have been improved
Westinghouse's iPro4200 range has been the leading choice of professionals, contractors, and homeowners for years because of its professional features, reliability, and power. The iPro4200 mobile detailing generator from Westinghouse is loaded with features, yet it comes in incredible value.
Powered by a highly efficient 212cc OHV engine with a low emission design, these generators for car detailing deliver power that can support the needs of your Jobsite tools. With 4200 watts of peak power, iPro4200 can deliver 3500 watts of continuous power.
Featuring an economy mode, this unit can run for up to 18 hours at 25% load, the most among the list.
It provides six 120V outlets and two USB outlets to charge up USB devices and power various tools. This unit also comes with Westinghouse's exclusive 'Rugged Steel Frame' that reduces vibration and enhances stability.
This generator features an automatic low oil shutdown and overload protection that prevents engine damage. In addition, the generator comes with a wide variety of features, including OSHA Compliant with Full Panel GFCI Protection, VFT meter, and 20A circuit breakers for your safety.
The Westinghouse iPro4200 is great among the best generator for mobile detailing that is easy to operate with its user-friendly features and is enough for powering the tools.
Pros
Fuel efficient
Excellent performance
6 outlets
GFCI protection
60 Hz frequency
Cons
Portability issue
dB levels are not known
Not EPA certified and CARB compliant 
Comparatively expensive
Best Generator For Mobile Detailing | Buyers Guide:
Now that we have discussed the best generator for mobile detailing, It's time to review the considerations and factors to be made before buying a generator to help you make an informed decision.
Let's have a look at each of them:
Inverter vs Conventional:
We're all familiar with generators. They are an excellent way to power your car detailing tools when the power goes out. When selecting a generator, it is important to choose one that is the right type for your needs.
Inverter Generators For Mobile Detailing:
The increasingly popular inverter generator has been gaining more and more popularity over the past few years, and for good reason! They are lightweight, quiet, easy to maintain, and they produce clean energy. Furthermore, they are perfect for quickly powering up small appliances.
However, with all the positives, they come with a downside as well. Although they are efficient, yet they are not ideal if you are going to use them for heavy loads. You may need to check conventional generators for that.
Conventional Generators For Car Detailing:
Unlike inverter generators, conventional mobile detailing generator has been used for years to power job sites, construction sites, and houses. They are meant to power large appliances and power-hungry tools.
They came equipped with more features compared to inverter generators for car detailing and can be powered with more than one gas option.
However, they also have a few side effects as well. They are heavy, louder, and may not produce much clean energy.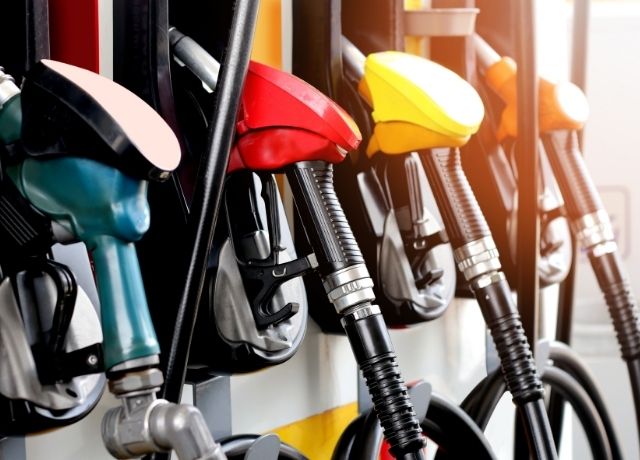 Fuel Type of Mobile Detailing Generator:
A common misconception about generators is that all models are able to run on the same fuel type. However, certain generator types require a specific fuel type. Common fuel sources for generators are gasoline, propane, natural gas, and diesel.
Choosing the right type of fuel is crucial to how long your generator can run without interruption. These fuel types have a variety of advantages and disadvantages which should be considered before purchasing a generator for your home.
Gasoline:
Gasoline-powered generators are the most widely used generator type. They use gas as a primary fuel source, they are affordable and are easily maintainable.
Gasoline-powered generators are often used in homes and businesses due to the affordability and the easy availability of gas.
When the power is out, these generators will operate indefinitely on gasoline without stopping. However, they are not the most efficient when compared to a few others.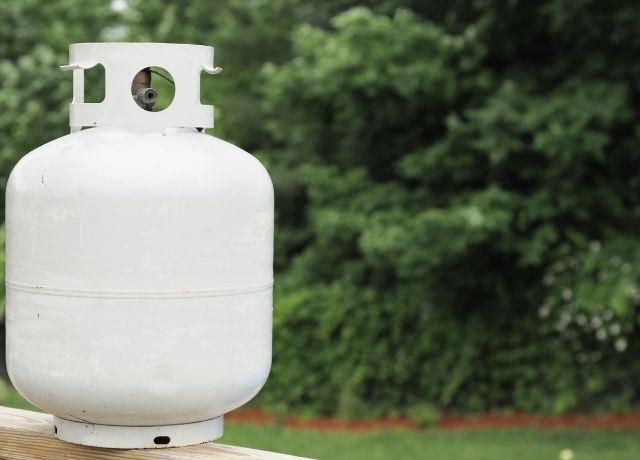 Propane:
Propane generators are an economical source of backup power. Propane generators are ideal for powering detailing tools at job sites.
Propane generators can even run off of propane tanks that sit outside the garage, which means they are more convenient than other types of generators. Propane is also more environmentally friendly than other fuels because it does not release carbon dioxide while burning it.
However, the situation changes when the propane is all used. Unlike gasoline and diesel, sourcing propane may take some time as it is not that readily available.
Natural Gas:
For those who are looking for a quick, easy, and best generator for mobile detailing, natural gas-powered generators are the perfect solution. Natural gas-powered generators are often seen as a safer alternative to diesel or gasoline-powered generators because they don't require any kind of liquid to run. The only thing that needs to be supplied is natural gas and it can easily be found.
However, these generators are not that popular because the availability of natural gas everywhere is still a question to be answered.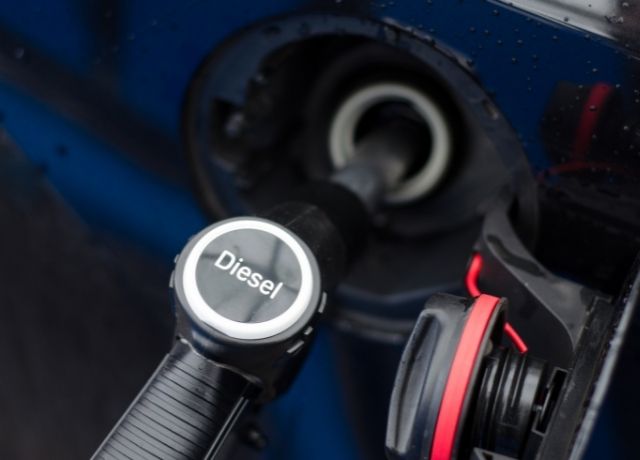 Diesel:
One of the main benefits of using diesel is that it is safer to store because it doesn't evaporate as gasoline does. Diesel engines are also more efficient than gasoline engines, which means they use less fuel. A downside is that diesel generators are typically more expensive to purchase.
Noise Level of Mobile Detailing Generator:
There are many things that can prove to be distracting when you are working on tasks. One of these distractions is noise. This is why many people are forced to think twice before buying generators for mobile detailing.
As the increased noise levels are linked directly to increased stress levels, many cities are attempting to reduce the level of noise from generators by enforcing stricter codes.
However, to counter this issue various companies are now focusing on creating low noise level generators.
Propane-powered and inverter generators have the lowest noise ratings. They are not only the quietest but are efficient as well.
If noise is your biggest concern, consider buying generators with around 50-60 dB ratings. The lowest the rating is the quietest the generator will be.
You must also look for sound damping technology and pulse technology in a mobile detailing generator, as these technologies also reduce the noise levels.
Power (Wattage):
Power (wattage) is the measure of how much work a system does over time. Higher wattage means that the system can work for a longer time, and vice versa.
For example, if you are trying to detail your car but your generator is not producing enough power to run your tools, you will need to detail your car by hand.
Before you buy a mobile detailing generator, keep in mind the power that your tools are going to need. After that, look for a generator that is able to fulfill the power needs of your tools.
Hertz:
In addition, the name Hertz may be thrown around. Hertz is a unit of frequency measurement. Current changes orientation at 60 Hertz (120 times per second), and that is the standard rate. Only the frequency (in Hz) required by the device must be met by your generator.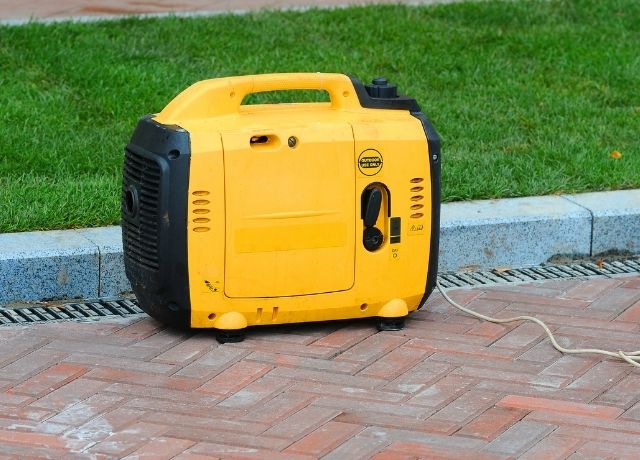 Size and Weight of Mobile Detailing Generator:
It is important to consider the size and weight of your generator when purchasing it. This will help you determine the best means of transportation and also how easy it will be to move it around on your property.
A small and lightweight generator can be very desirable because it can be easier to transport. However, with the advances in technology, there is a downside to this: it may not handle as much power as one might need in the event of long hours of load-shedding.
In contrast, big generators are heavy to carry but they are capable to handle the heavy load with ease.
If you are looking for a generator that is portable as well as powerful, consider buying a big generator with a wheel kit and handles. Otherwise, you can also go for a generator that is parallel-ready. In this way, you will be able to connect two generators together and get more power.
Additional Features In Generators for Mobile Detailing:
Look for extra features when purchasing best generator for mobile detailing. Connector, a magnetic oil dipstick, or a parallel connectivity kit are included in the generator. Is it simple to change between the various controls?
If you don't have to move the generator frequently, an extra-long extension cord could be useful. If you need a generator that is easy to move, look for one with handlebars or wheels. LED indicators on some generators show how much fuel or oil is left in the tank and the engine. It is possible to simplify your detailing activities with the help of these extra features.
Bottom Line:
To Conclude, because of their small size, light weight, and low noise level, the best generator for mobile detailing is an excellent addition to detailing equipment.
All-inclusive functionalities of these equipments eliminate the need to purchase a separate inverter or other systems that can add up the expenses while reducing the capabilities of this device.
Always rememeber, Propane-powered generators not only reduce noise, but they are also more environmentally friendly than gas-powered generators.
The mobile detailing generator come in a variety of sizes and price points, so don't hesitate to check them out! Make sure to compare the one's in the list and choose the one according to your needs.
Thank you for reading, and we hope you found our article interesting! Please use the comment box below to share your thoughts.