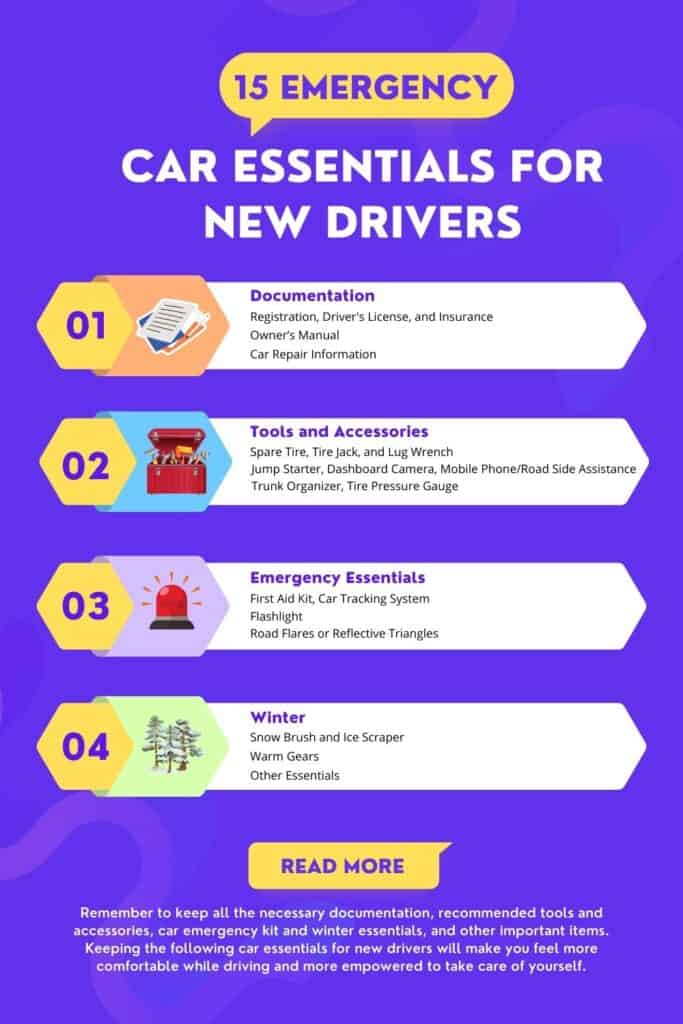 Now imagine that you and your loved ones were on a road trip and that something went wrong with the car when you were out on the highway. Do you have any suggestions about how to handle this? What would you do if you were in that situation? Would you wait for help to arrive, or would you try to get out of it yourself? 
If you're a new driver, you should always be ready for the worst. Make sure you're prepared for the worst-case scenario by always having car essentials for new drivers in your vehicle.
The article will show you things to keep in your car to be sure that you are safe, efficient, and comfortable on the road.
We have divided these car essentials for new drivers into categories:
How To Protect Car From Sun In Open Parking – 17 Best Ways
Car Essentials For New Drivers: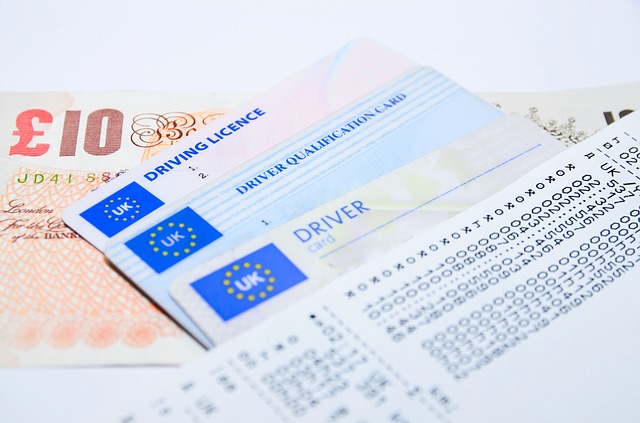 Documentation:
Documents are the most important thing to keep in your car at all times. Regardless of where you are heading, make sure to keep the documents in the car every time you hit the road. You can keep all these in the glove compartment easily.
Registration, Driver's License, and Insurance:
Keep your registration, license, and proof of insurance for your vehicle at all times. There is no law requiring you to have these documents with you, but having them will make dealing with the police quicker in the event that you are stopped.
Keep in mind that unless you are actually going on a road trip, you should not keep the original paperwork in the car. Keep duplicates of these items in your car for use on daily errands.
Keep scanned copies of these original documents on your cell phone as a matter of course.
9 Best Generator For Mobile Detailing – 2023 Flawless Car Guide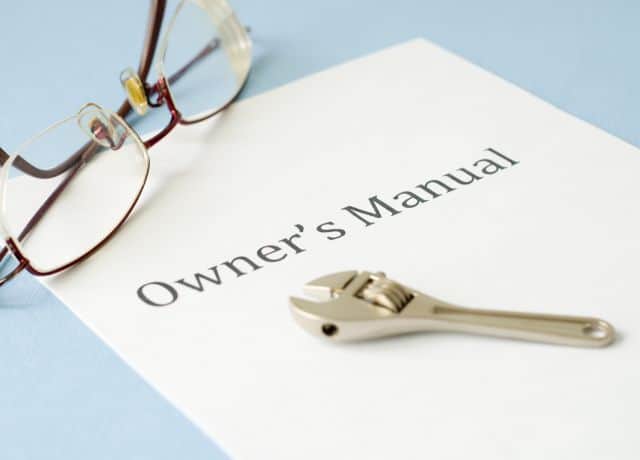 Owner's Manual:
Don't forget to leave your car manual out in the glove compartment. The owner's manual for your vehicle offers useful information like the optimal fuel type and PSI pressure settings.
If you are a teen driver, it is extremely important that you always have your car manual in your glove box.
Car Repair Information:
Having all the necessary paperwork for an insurance claim, car repairs, and AAA all in one location is a must. Having a full history of your car's maintenance and repairs is a huge plus when it comes time to make repairs or sell the vehicle.
Take images of the most up-to-date records to keep information on your cell phone, and you won't even need to keep them in your car or a secure location at your residence.
Get a folder and use it to store the documents in the glove box.
1 photocopy of Registration, license, and insurance
Owner's manual
Emergency contact number (just in case you know) 
Tools and Accessories: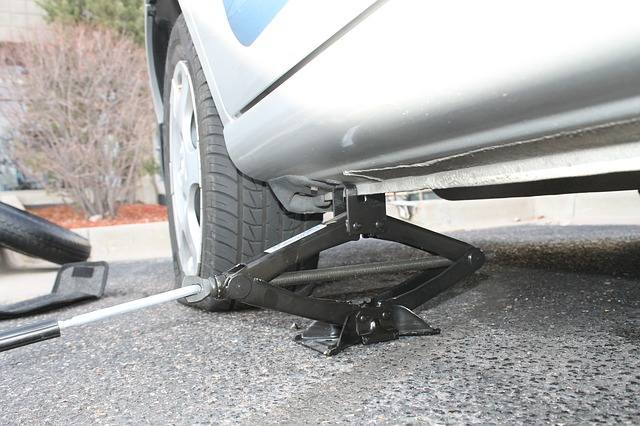 Spare Tire, Tire Jack, and Lug Wrench:
They're the must-haves for any car. These three components are inseparable from one another. If one is missing, having the other two is of no use.
A flat tire is the most annoying thing that can happen. Having a spare tire on hand can be a lifesaver in the event of a flat. If you have an extra tire, check it to make sure it is in excellent shape and has enough air in it.
You may have a spare tire and jack in your trunk, but you left the lug wrench at home. A tire jack and an extra tire won't help you at all in case of a flat tire. All three of those things can't exist without the others.
Most manufacturers today sell cars without a spare wheel, but they do provide tire inflators and tire repair kits with the car. In case you don't have one, you can always go for an after-market option.
A tire repair kit, a portable tire inflator (if you don't already have one), and a car tool kit are all important, even if your vehicle already has a spare tire.
No matter how skilled a driver you are, you should always have one of these must-haves in your car trunk just in case.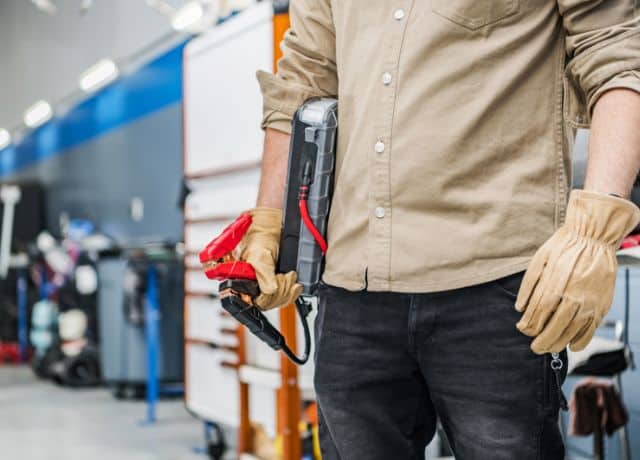 Jump Starter:
The battery is the only energy source in any car. If your car battery dies, it won't be more than just a dead body. In the event that you'll get a dead battery, you'll either have to wait for your insurance company's roadside assistance to arrive or ask a kind stranger to help you jump-start your vehicle.
To avoid these waiting hours, get yourself a portable jump starter with jumper cables. These days, it's not uncommon to find portable jump starters that also double as USB chargers, LED flashlights, windshield breakers, and SOS signal lightning.
Some of these battery packs even have quick charge 3.0 built right in! Therefore, the versatile jump starter with jumper cables can be utilized for more than just starting your car in the morning.
It is highly recommended that all new drivers get a portable jump starter. Prices for jump starters with jumper cables typically range from $70 to $300. With these must-have battery packs, you will have a sense of safety that you can start the car with a dead battery in a fraction of a minute.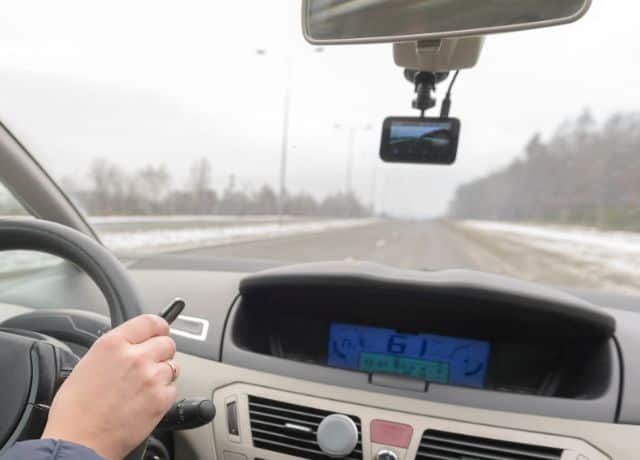 Dashboard Camera:
Dashboard cameras are must-have emergency essentials for new drivers. They are useful for keeping track of fines, accidents, and more. The benefits of a dashboard camera become even more apparent when traveling on unknown roads, yet many novice drivers still don't know this.
Having a dashboard camera allows you to document your trip for later review. This gives you a clear picture of what went down during an accident on the road, which can shed light on your own driving habits and teach you how to become a better driver.
Many dashboard cameras are compatible with your smartphone and can stream live video, providing you with evidence in the event of an accident. These things to keep in a car are a must for a new driver.
Mobile Phone/Road Side Assistance:
There's no point in having so many cell phones if you don't know who to call for assistance. Surely a parent's or legal guardian's contact information would already be stored in the cell phones. It's also smart to keep the police department's contact information handy.
Knowing when to contact law enforcement is also crucial. Your teen driver should also be aware of where to go to learn more about a roadside assistance service, such as Triple-A. Plus, it's great to keep a contact number for tow service with you all the time.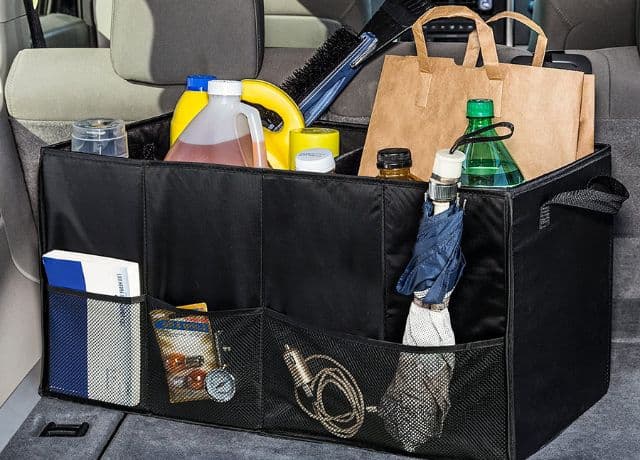 Trunk Organizer:
There are a lot of things for any driver to keep in mind when behind the wheel, but new drivers sometimes have even more on their minds. The least of your concerns, among other things, should be the mess in your vehicle while you are working on perfecting your driving abilities.
Keeping an organizer in your car's trunk will help you stay organized and locate items quickly. Things like jumper cables, jump starters, emergency equipment, and any other supplies that may need to be kept in the car can be accessed quickly and easily.
These new driver's car essentials not only make extra room for storage but also maintains order so that anything you need can be quickly located.
Therefore, I recommend investing in a high-quality trunk organizer. They are a cheap and simple solution to my problem of keeping my belongings in place and safe from harm.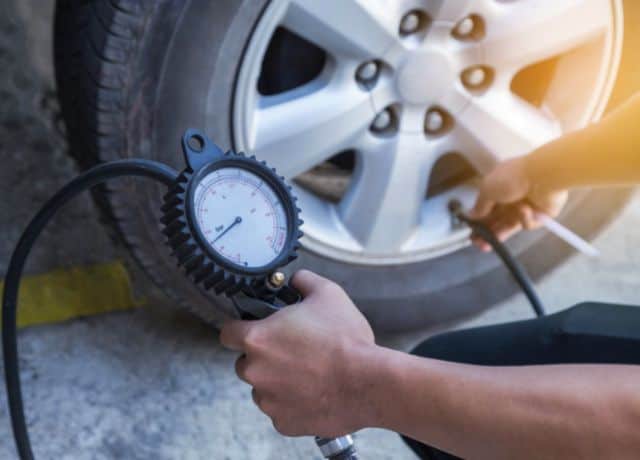 Tire Pressure Gauge:
Tire pressure cannot be determined by visual inspection alone. Although, most cars nowadays have TPMS systems that tell us about the tire pressure but still you don't get this feature in older cars. This helpful tool is just the thing we need right now.
This essential tool checks the pressure in each of your car's tires to make sure they're at the correct level before you drive off. Performing regular maintenance will be easier as a result of this.
You can get yourself a digital tire gauge for about $10-$15.
These were all the essential tools and accessories to always keep in the car. Have a look at things to keep in your car for emergency situations.
Emergency Essentials: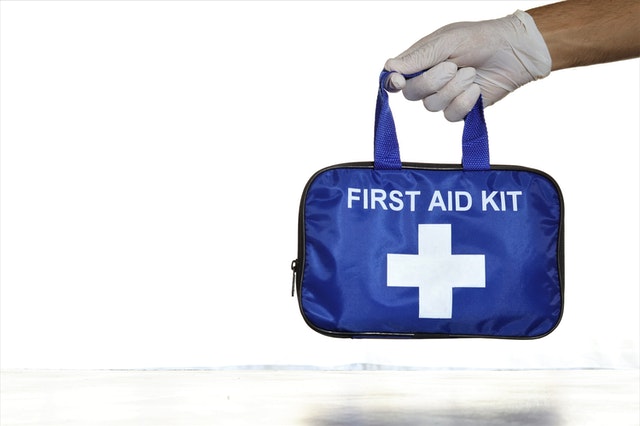 First Aid Kit:
To handle any emergency, you are going to need a first aid kit. It's probably the most important of all emergency essentials. Not only for new drivers but everyone else, it is essential to keep one in the car.
Not only should you keep one in your car, but you should also keep one at home as well. To create your first aid kit at home, you will have to gather a few must-haves.
Things To Gather: 
Bandages
scissors
Antibiotic cream
Anti-itch cream
Anti-bacterial gel
Burn ointment
Pain reliever, adults and kids
Allergy medications, like Benadryl
gloves
Antacids
Eye Wash
Extra required medication
You can easily get them from any medical store. Buy a bag and keep all these things in that bag in a well-organized manner and you will have your first aid kit. 
If you want a ready-made first aid kit, you can also get it from medical stores or online stores.
Car Tracking System:
A tracking system is a device that lets you track the location of your vehicle. It allows you to keep tabs on your car and find out where it is at all times. In fact, a tracking system can help you avoid many types of accidents.
Putting a GPS Vehicle Tracker in your young driver's car may make them angry, but you'll appreciate the extra layer of safety it provides. Your adolescent may feel like Big Brother is watching them, but the peace of mind you'll have to know they're protected is well worth it.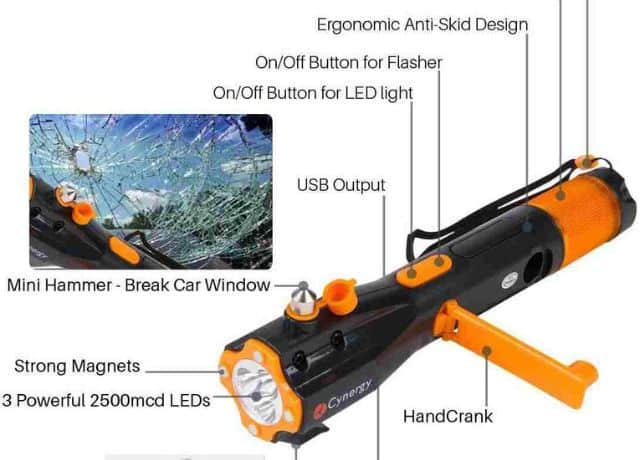 Flashlight:
You'll need bright lights to inspect the car's inside at night. These days, most people use their cell phones for just such a purpose. But you shouldn't let your cell phone's battery die until it's really necessary. And don't expect to see more than a few feet away with the light from your phone's flashlight.
You'll need a reliable flashing light of some sort. Nowadays, flashlights serve more as escape tools than anything else. A multifunctional flashlight will have additional capabilities such as a glass breaker, seatbelt cutter, red LED flash, and a hand crank to replenish the battery.
Having a multipurpose flashlight can be a lifesaver in emergencies. You can also place them on the roof of the car to warn other cars approaching you.
NOTE
I would highly recommend buying a multipurpose jump starter instead of buying a flashlight. They serve several purposes such as a power bank, flashlight, windshield breaker, seat belt cutter, S.O.S. lightning signal, and jump starter.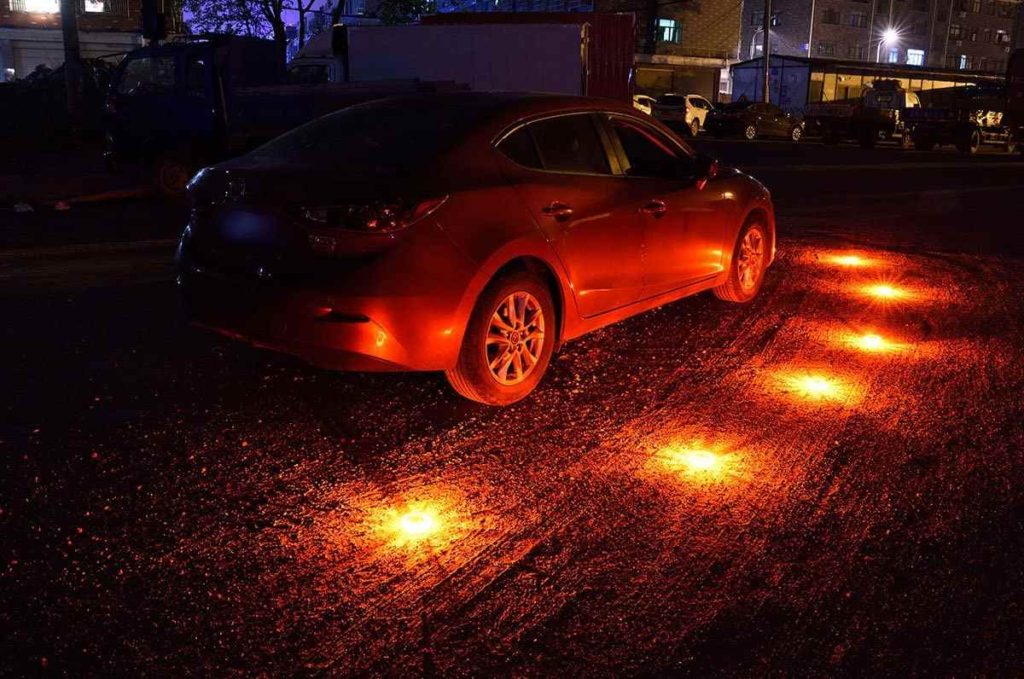 Road Flares or Reflective Triangles:
Just like flashlights, road flares or reflective triangles are super handy in emergencies.
The likelihood of something terrible happening increases when vision is poor. Getting trapped in an area with poor vision has to be one of the worst possible outcomes. These occurrences frequently occur at dark times or during periods of fog.
You need to signal to oncoming vehicles that you're still there when you're stuck. Road flares or reflecting triangles are useful tools for this situation.
Putting these safety essentials around your car enhances your visibility. These things to keep in your car (especially) lower the chance of you being hit by another car. 
Besides having an edge of visibility over the reflecting triangle, they are kind of useless during the day. Road flares are not as visible during the day as those of reflecting triangles.
Again, it's you who has to decide which one to go for.
If you only want one of these things, I would recommend going for road flares. As they have high visibility during low light situations and fog as well. So from this aspect, they are much better.
This was all from things to keep in your car for emergencies, so you must keep the recommended items in your car to tackle any emergency by including them in your car kit. Now have a look at things to keep in your car for winter.
Winter:
It is always a good idea to be prepared for mishaps, especially during the winter.
Keeping the following winter emergency essentials can help you a lot during extreme winter conditions. Being prepared will make things easier, in case you get stuck during the winter months.
Snow Brush:
During the colder months, an ice scraper and snow brush are indispensable tools. It's one of the most important things for a teen driver to have in the car during the winter.
A few inches of snow may accumulate on your car from the flurries. It's crucial to clear the snow off the vehicles, as it not only blocks your vision but might also cause damage if it flew off and hit another vehicle. Both scenarios carry the potential for serious consequences.
During the winter, make it a routine to remove any traces of snow from your cars before setting out on a trip. Having these things to keep in your car can be super helpful during the winter season.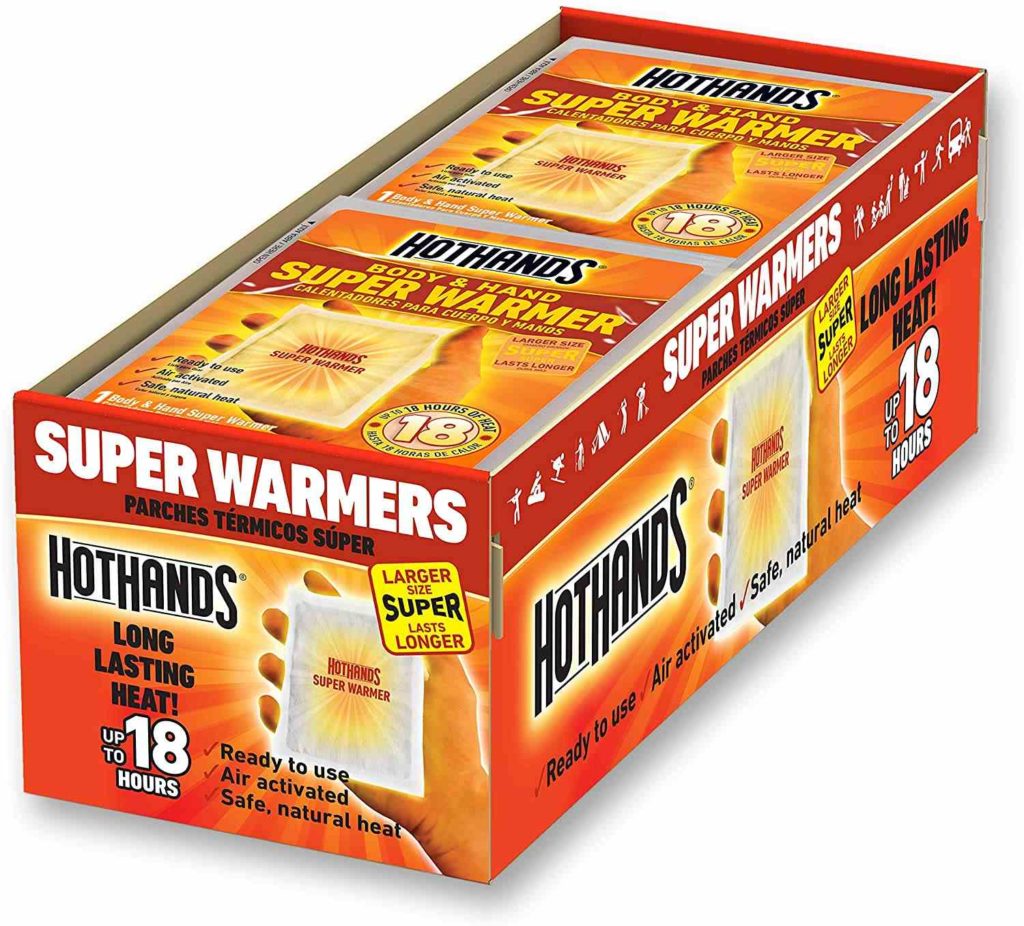 Warm Gears:
You never know when your car gets stuck in the snow. And if it happens at night, the situation can get worse.
It is crucial to maintain extra warm clothing in the car's trunk in case the weather gets any worse. The situation will only worsen while you wait for aid, so put on these warm gear till then. If you're not warm, you won't be able to handle an emergency well, even if it happens in the dead of winter.
Make sure everyone in the car has access to a warm blanket, an extra pair of socks, and a pair of winter gloves. An extra pair of winter footwear should be kept in the vehicle as a precaution.
You should also think about using a hand warmer while driving. These long-lasting hand warmers are great for warming up chilly hands, but they also work well for drying up wet footwear.
These are winter emergency essentials, so you must keep the recommended items in your car during the winter season. Now have a look at the other essential things to keep in your car.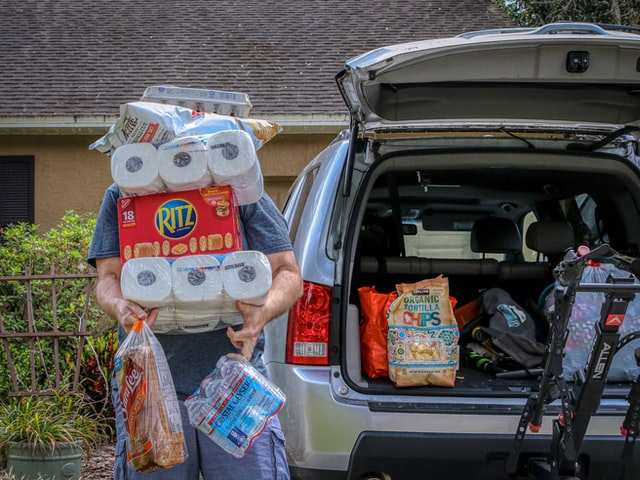 Other Essentials In Your Car Emergency Kit:
It is important to remember that along with documentation, tool kit and accessories, emergencies, and winter essentials, there are other new driver's car essentials that you should consider keeping in your emergency car kits.
Water Bottles
Excess food
Extra clothes
Phone Charger
Pen and paper
Paper Towels
Extra set of keys
Spare cash
Umbrella
Toilet paper
Sunglasses 
Gum
Sunscreen
Bug spray 
Deodorant
Grocery Bags
Consider keeping the following few things in your car emergency kit.
Conclusion:
In the end, remember that being a new driver is exciting. But don't let your excitement put you in a worse situation. Keep the new driver car essentials in the car.
Remember to keep all the necessary documentation, recommended tools and accessories, car emergency kit and winter essentials, and other important items. Keeping the following car essentials for new drivers will make you feel more comfortable while driving and more empowered to take care of yourself.
Thank you for taking the time to read this article. This was all from this topic, and I hope you learned something.