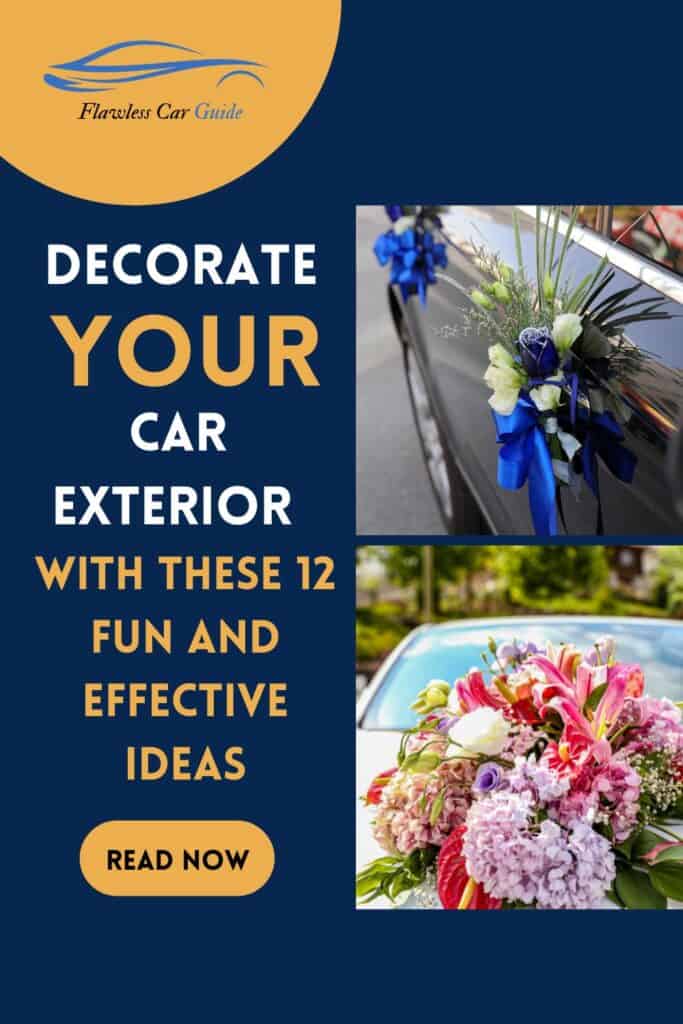 Are you looking for a fun and creative way to express yourself? Car exterior decor can be a great way to show off your personality and give it a unique look.
From small accessories like car decals to larger projects such as a new paint job, there are plenty of options to personalize your ride. 
Whether you're looking for a subtle touch or something bolder, this article will provide step-by-step instructions on how to decorate your car exterior with ease.
How to Get Swirl Marks Out of Black Paint | 2022 Ultimate Guide
Ideas To Decorate Your Car Exterior:
Parades, weddings, birthdays, parties, exceptionally special events, or just to draw people's eyes are just some of the many occasions that call for car decorations. The exterior of a vehicle can be decorated in a variety of ways, many of which are simple, inexpensive, and innovative.
Let's begin with the car decoration ideas:
How To Decorate Your Car Interior For a Fascinating Look 11 Ideas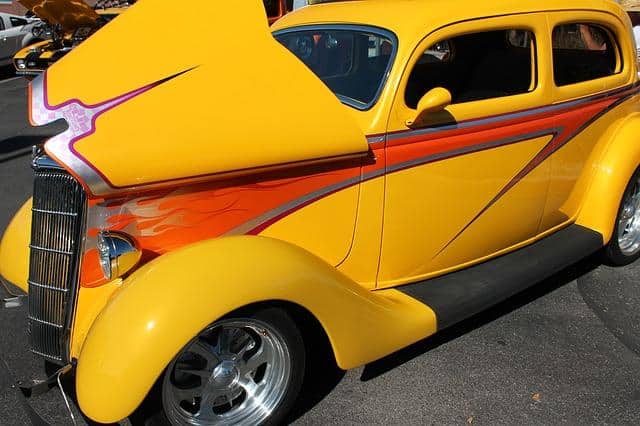 Add Graphics To Your Car's Exterior:
Putting custom graphics to decorate the exterior of a car is a fun way to express yourself and make your ride stand out. Graphics can be found and altered to suit specific preferences. Decals are also available for your windshield or dashboard.
Finding the appropriate graphic for your needs is simple because there are so many to pick from. There are decorative decals available that will give your car an air of sophistication, and there are others that will give it a more offbeat vibe.
Graphics can even be customized to your vehicle's design preferences. Think about the impression you want to leave on people while designing car graphics.
Put some eye-catching graphics on your car and you might entice some drivers to stop and chat with you.
You can create or buy several graphics such as a skull, flame, any number, logo, words, flags or wings, etc.
6 Easy Steps To Detailing a Car Exterior Stunning Look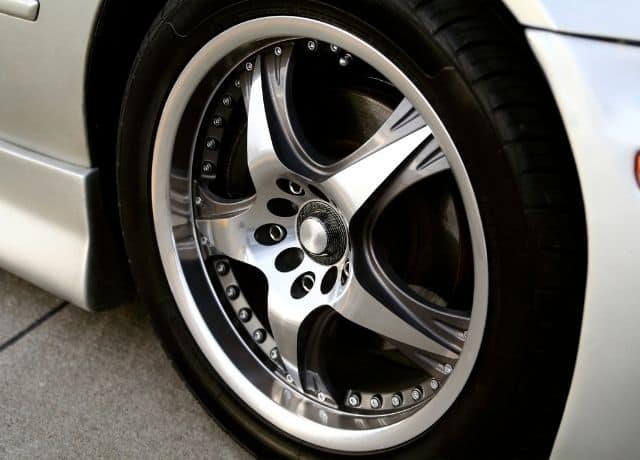 Change Rims Of The Car:
Swapping out the wheels on your car is a simple and enjoyable method to give it a unique look. In addition to enhancing the comfort of your drive, they also make your car's exterior seem better.
It's easy to find the perfect set of rims for your vehicle because they come in a wide variety of styles, widths, and materials. Steel, aluminum, chrome, and rims with a spinner are just some of the options. Some designs of wheels are suitable for both everyday use and more formal events.
Here are a few ideas to get you started:
1) When you want to look modern, nothing beats a minimalist, contemporary design. To really make your silver or black wheels stand out, try painting them a bold color like yellow or green.
2) If you're going for a classic look, stick with black or silver rims. No matter how old or classic your car is, these will fit perfectly.
You can never go wrong with the money invested in a good set of rims to decorate the car.
How to Wash a Car Without a Hose? 5 Superb Methods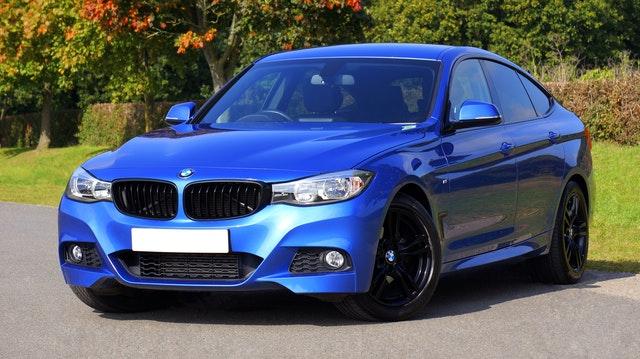 Get Your Car a Custom Paint Job:
Custom paintwork is a worthwhile investment if you want your vehicle to stand out from the crowd in terms of appearance. An expert painter can utilize their training and experience to give your car a stunning new look that will stand the test of time.
A custom paint job has the dual benefit of protecting the vehicle's bodywork and making it look good. When applied properly, a coat of paint job may protect a vehicle's finish from the sun's rays, corrosion, grime, oxidation, and other environmental hazards.
If you're going for a less obvious aesthetic, a color scheme that blends in well with nature is a good option. Pick something vivid and attention-grabbing if you want to stand out. The car exterior decor paint options for your car are practically limitless.
You can keep your car looking like new for longer with no effort by having a professional paint job performed on it.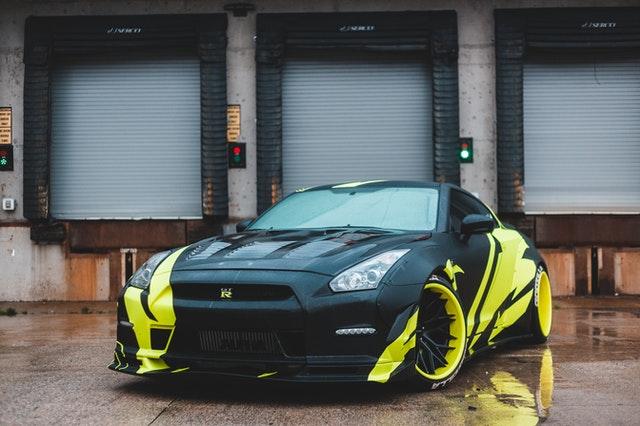 Get Your Car a New Wrap:
If you don't want to go through a lengthy process of painting a car or have more budget, we would highly recommend you go for a vinyl wrap than a new paint job to decorate the car.
It's possible to spend $2,000 to $5,000 on a professional vinyl wrap which is not inexpensive, but the difference in your car's appearance will be dramatic. A vinyl wrap can drastically alter the appearance of your car. Numerous styles and hues are available to you. Vinyl flooring lasts for around two to ten years and requires minimal upkeep.
It's not necessary to wash the car more frequently; a simple wipe-down with a cloth will do the trick and leave it looking as good as new. The vinyl wrap is removable, so you may return your car to its original form whenever you like.
Having a car's exterior vinyl-wrapped protects it from dings and helps keep it in pristine shape, which is good for both appearance and resale.
So, whether you're in the mood for something with a modern edge or something classic and traditional, there's sure to be a wrap out there that'll work perfectly for you and help you decorate your car exterior.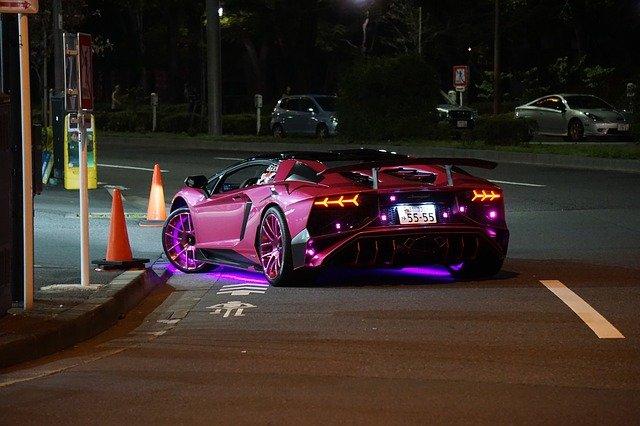 Install Neon Lights Under The Car:
Neon lights are a great car exterior decor to give a splash of style and personality, not to mention an extra dose of excitement and vigor. Additionally, they can be worn as an understated form of self-expression. Keep the car's size and the type of light they emit in mind when shopping for neon lights.
Some neon lights are small enough to be placed on the side of the vehicle, while others require a more substantial mounting bracket. The best thing is on average they will cost you $50 to $150 depending upon quality. Aren't they inexpensive?
Buy neon lights of your choice and ask any professional to install them for you.
Before going for this step, make sure that your state laws permit the use of your selected neon light color. Many states don't allow blue, green, and red neon.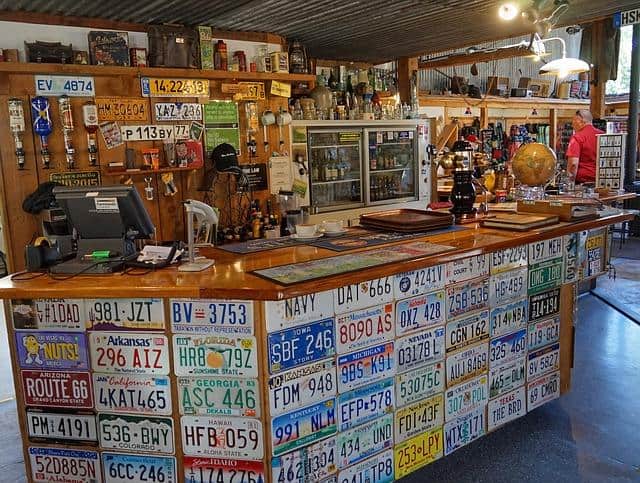 Attach Personalized License Plate Frames:
Adding a custom license plate frame is a simple way to decorate the exterior of a car. You can choose a frame that complements your unique taste and style, and you can also use your imagination to come up with something truly original.
These decorative items come in a wide range of styles, colors, and patterns that can fit any type of car or person. These frames are a great way to personalize your vehicle, whether you go for a frame with a clever slogan or one constructed from high-end materials like carbon fiber or chrome-plated steel.
The best thing is that you can make them unique by adding a personal touch, such as a phrase or a logo, through the customization options offered by many online retailers.
Before changing the license plate make sure that they are legal and the state laws permit the design.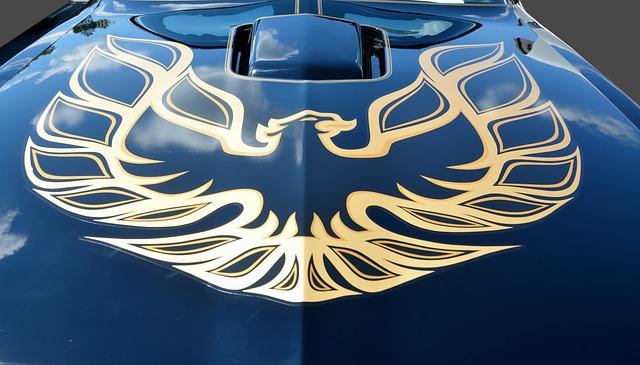 Apply Stickers:
There is something for every driver, whether they want to make a statement with bright, eye-catching designs or go for a more understated, traditional aesthetic.
Stickers can be found in a wide variety of forms; therefore, it is essential to select the ideal variety for each given application. Consider the size and placement of each sticker you intend to buy before you go shopping.
Generally speaking, stickers can be applied to any flat surface without any additional equipment or adhesives. You should seek advice from an expert if you are unsure as to which sticker material would be most suitable for car exterior decor.
You need to select your favorite one and apply it. You don't need to visit any professional, you can do it yourself. To apply stickers follow these steps:
Step 1) Clean The Car Exterior:
Once you have selected the sticker, before applying it clean the exterior first.
Wash that area, to completely clean it, and then dry that area with a soft cloth.
Step 2) Start Applying The Sticker:
Once you have washed the selected area of the car, start applying the sticker. Don't apply a complete sticker at once if it is large and seek the help of another person as well.
If the sticker is small you can apply it at once without any ones help.
If the sticker is large, first peel back about a third of the backing and place the sticker on the car.
Press the sticker firmly and start removing the back. Rub the credit card over the sticker to remove the trapped air bubbles.
Likewise, work till the entire sticker is applied to the car without any air bubbles trapped in it.
Once the sticker is completely applied, peel away the backing of the sticker.
Step 3) Peel Away The Transfer Tape:
Now that you have applied the sticker on the car, grab a corner of the sticker's transfer tape and smoothly start peeling it away.
Remove all the transfer tape and enjoy your car's new sticker.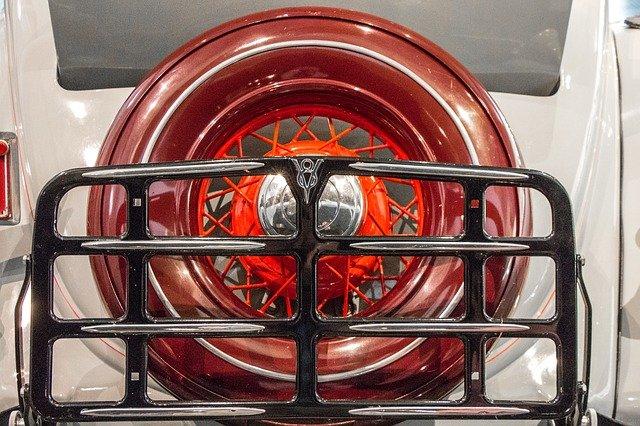 Buy a Custom Tire Cover:
This is only for people having SUVs. Instead of driving with a standard tire cover, go for a custom one. You get various design options such as flags, logos, animals or landscapes, etc. on it.
If you like traveling, buy a tire cover with a world map on it and can attach stickers of your visited places.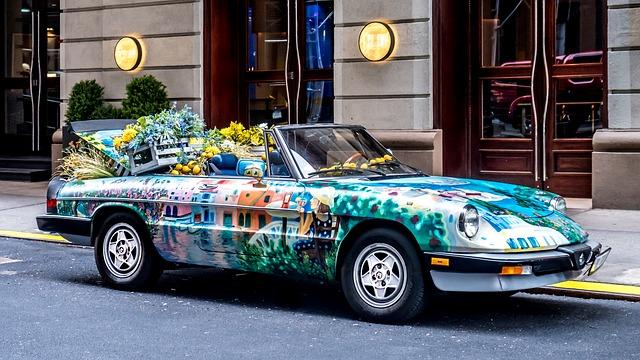 Car Decorations Exterior For Special Occasions:
The most common purpose of decorative products is to decorate for any special occasion.
These occasions may include any birthday, to give a gift, weddings or Halloween, etc.
Let's discuss in detail car decoration ideas for each occasion.
For Birthday:
Car decorations for birthdays are becoming popular day by day. You can use window chalk and write greetings on the car windows.
You can also write the age of the loved one and can draw funny pictures on the car windows. Before using chalk on the windows make sure that the windows are clean.
Remember these chalks are specifically made to be used on windows, not on the paint job of the car.
If you don't want to use the chalk you can also opt for stickers or balloons as car decorations exterior.
To Give a Gift:
If you are giving a car as a gift to your loved one, always decorate it before presenting it.
You'll want your loved one to immediately realize that it's a gift. Buy and make an extra-large bow and attach it to the hood of the car.
Make sure to attach the bow with automotive masking tape, and avoid using ordinary tape as it can damage the paint.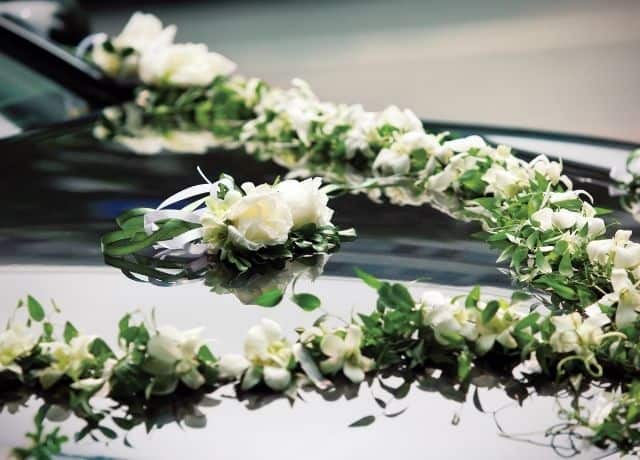 For Weddings:
You can find hundreds of ideas to decorate your car exterior for weddings. Whatever idea you choose, make sure always to consider three things.
First: wedding colors
Second: Wedding theme
Third: Wedding flowers.
If you plan on decorating your car for a wedding, it would be best if the decorations matched the wedding's theme. You may expect a dramatic visual upgrade to your vehicle.
If you're short on time yet want to make a statement with your decor, try something straightforward. Two long ribbons can be tied to the front grill of the car to make it look more festive.
The second ribbon should be twisted around the first one and then both should be pulled upward toward a side-view mirror. This will give your car a stylish bow in addition to the V-shape.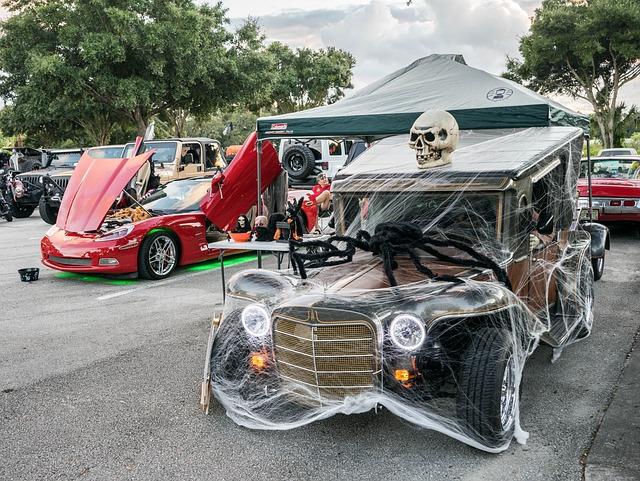 For Halloween:
For Halloween, cover your car with spiderwebs.
Attach a spider to the car's exterior, and try to give your car a scary look. Don't stick car decorations exterior windshield so that you can drive.
If you're not planning to drive, consider placing scary Halloween props under the hood, such as skeletons or coffins to give your car a scary look.
Things To Avoid: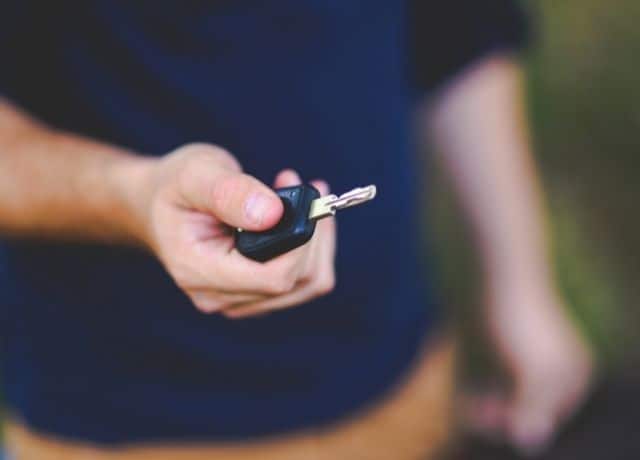 Sharp Objects:
Decorating your car exterior can be an easy and fun way to show off your personality. However, it is important to be aware of the dangers of sharp objects while decorating. Sharp objects can easily damage both the paint and glass of the car, so take care when choosing what to use on your car.
While decorating the vehicle, you should stay away from sharp objects like blades, knives, keys, and scissors. Unskilled use can result in serious injury due to their ability to cut through delicate materials.
Ideally, you wouldn't have to use any of the sharp materials, but if that ends up being the case, use them carefully and be mindful of the potential damage to your car's exterior parts.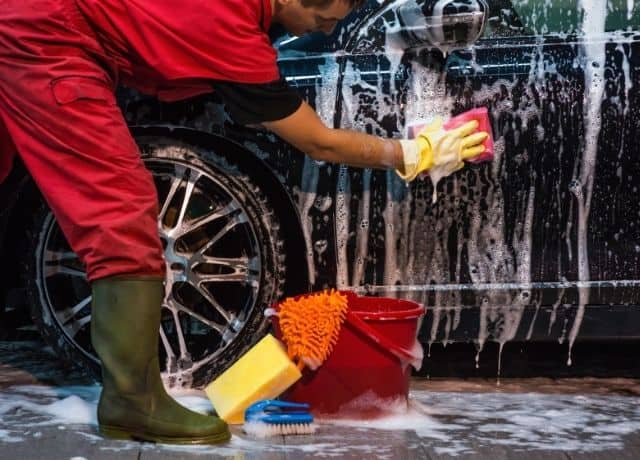 Take Care While Cleaning The Car:
Before starting the steps to decorate your car exterior, you will have to first clean the car exterior. Here are some tips to help you out:
Start by cleaning the exterior car parts. This includes taking off the dust and debris that has accumulated over time.
Use a soft cloth and mild soap to clean the surface. Avoid using harsh chemicals as this could damage the car's paint.
Wipe down any dirt or stray pieces of debris that may have gathered on the bumpers, grilles, and other areas around the car.
If necessary, use a foam cleaner to remove stubborn stains or dirt.
Make sure to dry all surfaces before applying any type of wax or sealant.
Before applying the car decoration ideas to your car, be sure to follow these tips to keep it safe.
Conclusion:
These were a few of the car decoration ideas to give your car a different appealing appearance. Before you apply car decorations exterior remember to avoid sharp objects, clean the area first and consult any professional if you are unable to perform the tasks.
Changing the wheels, getting a custom car's paint job, installing a neon light under the car, and adding a personalized license plate, tire cover, stickers, etc. are all great ways to decorate the exterior of a car.
You can also get your car a new wrap and decorate it for a special occasion. Thank you for taking the time in reading this article. This was all from car decorations exterior.