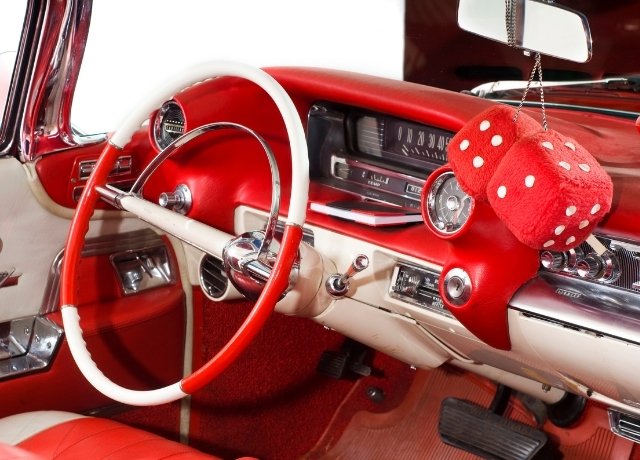 The inside of a car may be a fun place to customize and show off your style. But there are times when we need to step it up a level and add some spice. Most of us, however, have no idea how to get started or what we should be looking for. This is where DIY car interior decoration ideas come to save you. 
From the front seat to the rear, these ideas will show you how to bring your car interior to life. From the design of the dashboard to ambient lights, there's something for everyone here.
That's why we decided to share with you 11 amazing ideas on how to decorate your car interior to make it look good and enhance its beauty.
11 Amazing Ways To Decorate Your Car Interior:
More and more people are opting to decorate the interior of a car as a method to make them stand out from the crowd. Pick something that will make the cars look better without being overly flashy or costly. Here we go then: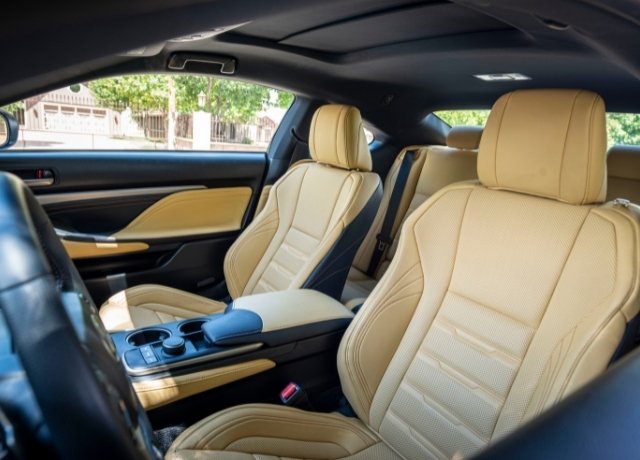 Seat Covers:
Whether you're looking to add a little sparkle or you want to keep your seats clean and shiny, seat covers are a great choice to personalize your car.
Putting in new seat coverings is a great choice if you want to revamp the overall appearance of the interior. These seat covers are a great way to improve your car's aesthetic by concealing the backrest of your seats.
Seat covers come in a wide variety of materials and designs, allowing you to pick the right ones to reflect your own sense of style. To make a unique style statement, you can pick from a wide array of colors, materials, and patterns.
Apart from their aesthetic appeal, seat covers are also the easiest way to protect your car's interior from wear and tear. They can help keep your seats from getting stained or scratched and keep them clean.
There are many different types of seat covers available on the market, the most common types are fabric and leather seat covers.
Fabric seat covers are available in a wide range of colors and designs, allowing customers to easily pick an option that complements their car's interior. Because of its low price, the fabric is frequently chosen by thrifty shoppers. These covers may be removed and washed in the washing machine for convenience. That's it, everything is back to normal now.
Leather seat covers are the best option for both protecting and enhancing the appearance of your car's interior. They're more expensive, but they'll make your vehicle look more luxurious inside. When money permits, outfit your car with a set that looks great and complements the interior.
Leather seat covers are also very durable and will last for years with proper care. You will get limited color options and designs but cleaning them is easy, wipe down the dirt and spills that's it. And not to mention, you would absolutely love the improvement they will make.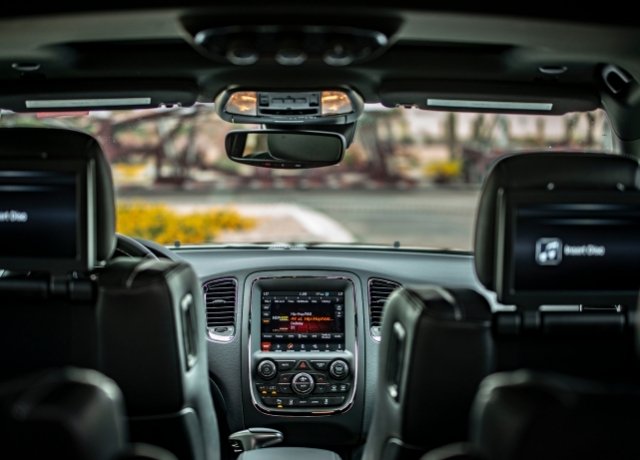 Infotainment Screen:
Like most individuals, you probably spend a lot of time in your vehicle. So why not use an entertainment system to pass the time? An infotainment screen is a terrific method to improve the appearance and functionality of your vehicle's interior.
 An infotainment screen is a monitor mounted on the dashboard that can display directions, play music, and show videos for the enjoyment of the occupants. Also, it has app support, so it's simple to keep in touch even while you're on the move.
A professional should handle the installation of your infotainment system because it is complex. Once you get it installed, you may use its many functions, such as its built-in GPS, Bluetooth for hands-free calling, and music streaming from compatible devices.
Screens for high-end entertainment systems may show data like the current gas mileage or the temperature outside. In most cases, all you need to do to enjoy a new screen is to have it professionally installed, as all the necessary cables and adapters are typically included in the box.
Infotainment screens are great to personalize your car but they can cost hundreds depending on the features. So do your proper research, and look for features that you need before investing in them.
Note: Some multimedia displays need the dashboard area to be cut to make way but the cut-up areas will be well concealed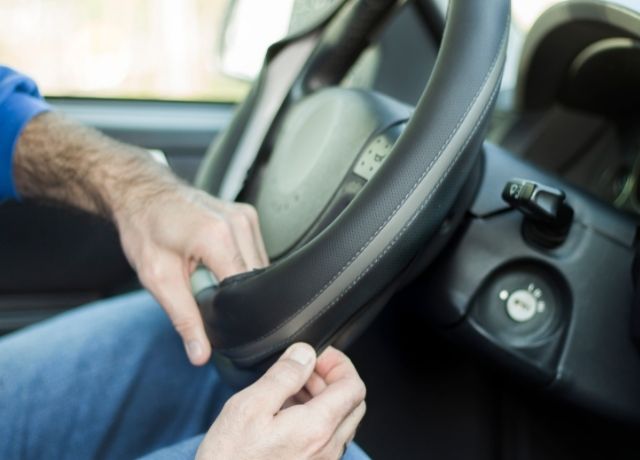 Steering Wheel Cover:
Covers for the steering wheel are a great way to personalize your car. A new steering wheel cover is a quick and easy way to give your car a whole new appearance. It serves the dual purpose of safeguarding your car's original upholstery and adding a personal touch to the inside.
You can select one that suits your taste from the wide variety of styles and colors available. These coverings improve both comfort and grip. Additionally, most covers may be easily installed by simply sliding them over your existing steering wheel.
During the colder months, fleece or other soft material steering wheel covers can provide welcome comfort. Covers manufactured from cooling materials are also widely available in case you want to shield your hands from the sun's heat during the summer months.
Note: Before selecting the steering wheel cover make sure that the color scheme matches your car seats for a coordinated appearance.
A cover for the wheel of a vehicle might cost anything from $5 to $30. These covers are available in standard sizes, so pick one that fits the steering wheel in your vehicle.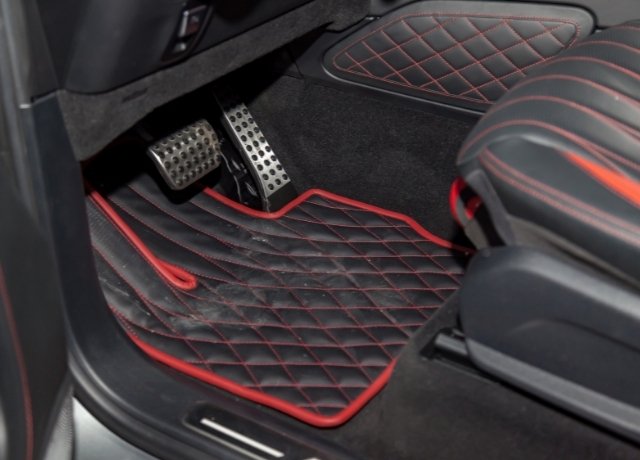 Car Floor Mats:
Car floor mats are a great way to get a decorated car interior. You may pick a set that complements your taste thanks to the wide selection of materials, patterns, and hues. The interior of your vehicle can be shielded from mud, snow, and spills with the help of the car floor mats.
What's more, they're cheap and simple to set up, so you can give your vehicle a new look without breaking the bank.
Installing new floor mats in your vehicle is a great way to spruce up your ride and set the mood for a more enjoyable driving experience. Your purchase will be for a complete set, which includes both the rear and front mats.
To begin with, the most frequent types are rubber mats and fabric mats, although there are more.
Rubber floor mats have a long lifespan and are simple to maintain. Given their high price, rubber floor mats are the most effective in trapping dirt and debris and are also the easiest to clean.
Fabric mats are more visually appealing than rubber ones, but they require more frequent cleaning.
Decorate The Interior Of A Car Using Accessories:
When most people think about accessorizing their cars, they think about adding exterior features like spoilers, rims, and window tints. However, there are a number of accessories to decorate the interior of a car that you will absolutely love.
You don't have to worry about spending a lot of money on these car accessories, which is a huge perk! Here are a few interior car ideas using accessories: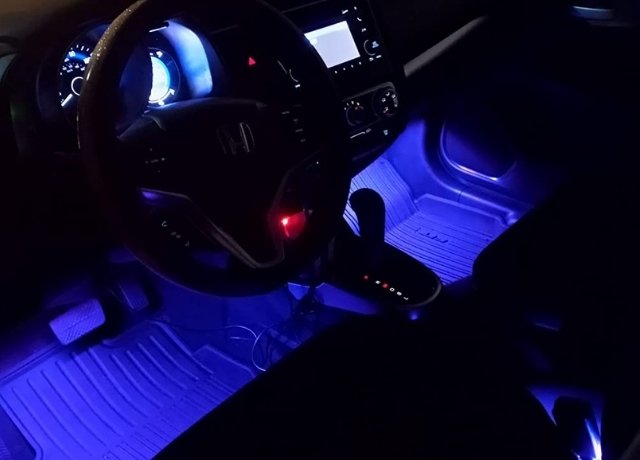 Ambient lights are a great way to decorate the interior of a car and give it a unique look. Not only do they add a touch of style, but they also bring life to the interior of your vehicle in an efficient and economical way.
There is an ambient lighting choice for everyone, whether you want to create a lively and exciting atmosphere inside your vehicle or a soothing and peaceful one.
The range of ambient lighting options available on the market is vast, ranging from basic LED light strips to fiber strips that are designed to fit into any part of your beloved car's interior.
Look into a set of basic LED light strips if you want something subtle. In a matter of minutes, you may have a soft, ambient light emanating from your beloved car's interior.
If you're looking for something more eye-catching, a set of fiber optic light strips are a good option. You can also choose from different colors and designs depending on your personal preference.
No matter what type of led light strips you choose, it's sure to decorate the interior of a car that you will absolutely love. So why not give these car accessories a try?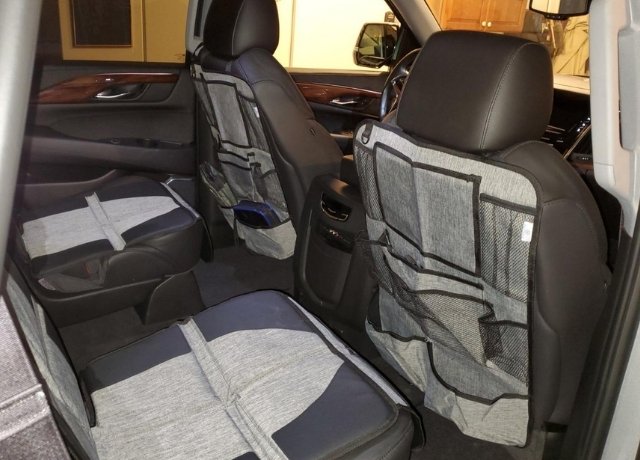 Vehicle Storage Pouches:
If you're looking for a way to personalize your car while also adding some storage, consider using storage pouches. There are all sorts of different designs, colors, materials, and styles to choose from, so you can find one that matches your personality and interest.
Though storage pouches decorate car interiors yet they are more practical. If you're taking a trip with young kids, these are a must-have. They are convenient for stowing away sunglasses, snacks, books, drinks, and other small objects.
Some of these car accessories even include holders for iPads, so that people in the back can view movies without having to get out of their seats.
Car Trash Bin For Car Interior Decor:
Having a trash can in your vehicle is a terrific method to maintain a neat and orderly interior. It's aesthetically pleasing, and it accomplishes what it's supposed to do. Use it to stow away everything from wrappers to napkins that could otherwise fly around the car.
As a result, you won't have to worry about cluttering the interior of your vehicle with trash.
There are many different styles and designs of car trash bins available, so you can find one that matches your beloved car's interior perfectly.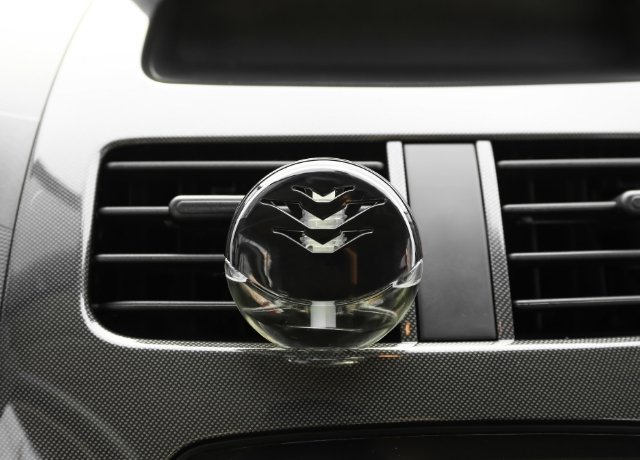 Decorative Air Fresheners:
You can do all the modifications in-car decor ideas interior, but if the interior doesn't smell good, all the modifications are in vain.
There is a wide variety of decorative air fresheners available, each with its own unique size and scent. You can get decorative air fresheners that hang from the rearview mirror or ones that clip into the air conditioning vent. Get a nice-smelling ornamental air freshener for your car.
No matter which type of decorative air freshener you choose, it will make your car smell nice and fresh. And best of all, these are relatively inexpensive DIY car interior decoration ideas.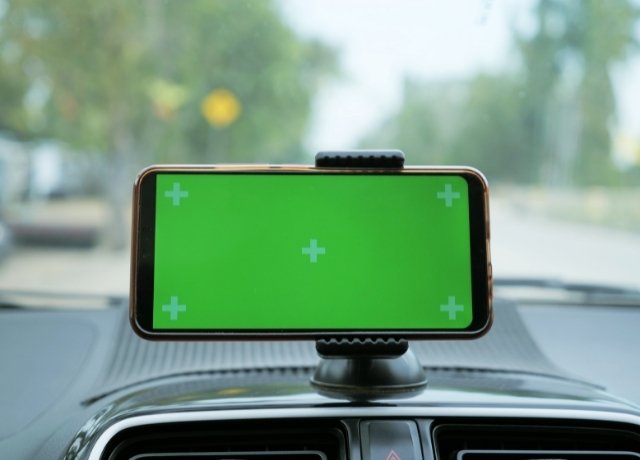 Mobile Phone Holder:
Focusing entirely on the road is of paramount importance when driving especially on a long drive. Many drivers, therefore, make use of phone holders to secure their phones in one place while driving. This item serves dual purposes as both a safety feature and a stylish accent for your vehicle.
There are numerous options for mounting a mobile device, each with its own set of pros and cons. Mounts for mobile devices can be fixed to the windscreen, dashboard, or air vent of a vehicle.
The air vent mount is the most prevalent sort of phone holder. These mounts are not only inexpensive but also simple to install. While they seem cool, they can be a little wobbly and even prevent air from circulating through the vents.
Another type of phone holder is the one that attaches to the dashboard or windshield. These mounts are more stable than air vent mounts, but they are also more expensive. Some can even feature wireless phone charging.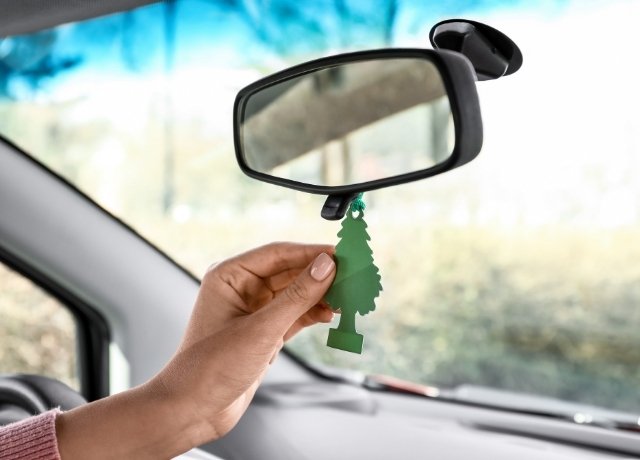 Rearview Mirror Car Interior Decor:
Another easy way to personalize your car. You can pick a method that suits your preferences, as there are several options. Using a sticker or decal is a common practice. You can choose one that suits the design of your car's interior from the many available options.
Alternatively, you might use some fabric. This can be a great way to put your stamp on your ride. Beads and other decorations can also be used to adorn your mirror. Make sure that any modifications you make to your car's interior won't interfere with your ability to see the road.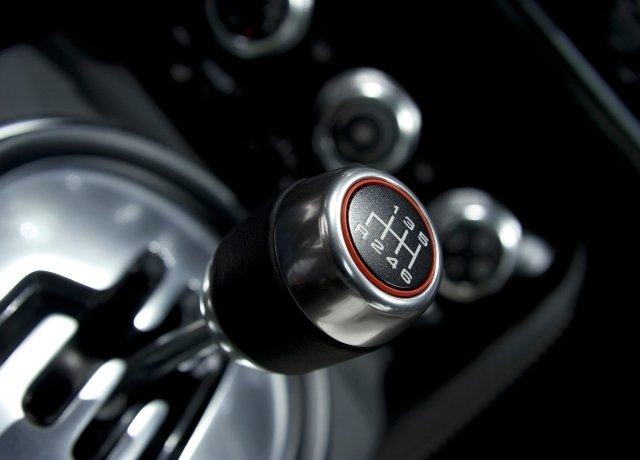 Gear Knob, Hand Brake, and Pedal Covers:
These elements create a small percentage of the interior, but their visibility is very high as they control the car from the interior.
There are many different types of gear knobs, and each one of them can be used for car interior decor in a unique way. You can find gear knobs made from different materials, such as wood, metal, or plastic.
Additionally, they come in a range of sizes and forms. When engaged, the LED lights on some gear knobs produce a unique ambiance within the vehicle. If you want to spruce up the look of the inside of your vehicle, one easy way to do so is to swap out the boring factory gear knob for a more ornate alternative.
Hand brake covers are a great way to protect your hand brake from wear and tear, as well as add some color or pattern to your car interior. There are many different designs available, so you can find one that suits your characteristic.
Likewise, the pedal covers are a great way to add some personality and style to your car while protecting your pedals from wear and tear. There are many different designs and colors available, so you can find the perfect set to match your car's interior.
Pedal covers are also easy to install, and most sets come with adhesive strips that make them quick and easy to attach.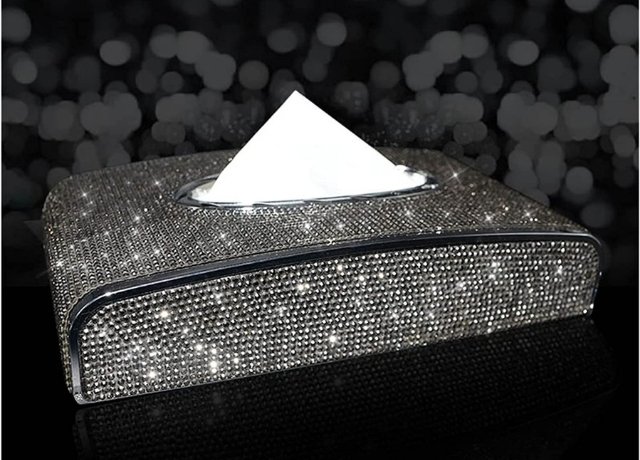 Tissue Holders:
Last but not least another great way to decorate your car. This is a terrific way to personalize your car with mode and color while still having a handy spot to keep tissues close at hand.
You may spruce up your car's cabin with any number of stylish tissue holders. Metal, plastic, and even wooden holders are all available.
To install the holder, first decide where you want it to go. You can attach it to the dashboard, the center console, the sun visor, or the door panel. Then use the included adhesive strips to secure it in place.
These were the 11 amazing car decor ideas interior that will help you get a decorated car interior.
Conclusion:
In conclusion, DIY car interior decoration ideas don't have to be complicated or expensive. You may make your car's interior stylish and comfortable by using your creativity and spending only a modest amount of money.
There are many methods to improve your car's interior, whether you want to make a few little changes or completely overhaul it. There is a wide range of potential uses, from personalized seat covers to convenient pouches. Use your imagination and add some eye-catching extras to your car.
With a little bit of creativity and effort, you can decorate your car into something truly unique. Don't forget to take pictures along the way to document this interesting journey! So why not get creative and start decorating today?