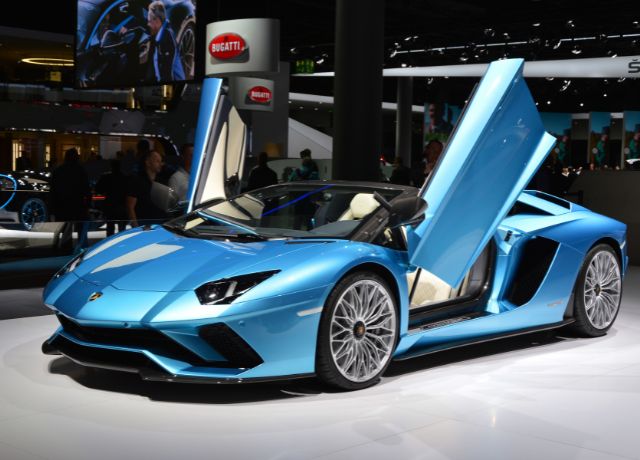 Light blue has always been a classic choice among auto enthusiasts. It's a color associated with:
Peace
Serenity
Independence
The demand for light blue cars has resulted in a surge in the availability of such vehicles on the market.
In this blog post, we'll explore the 14 best light blue cars on the market today. From exotic vehicles to fuel-efficient cars and everything in between, this list covers some of the greatest light blue car models available on the market today.
Let's get started:
14 Best Light Blue Cars: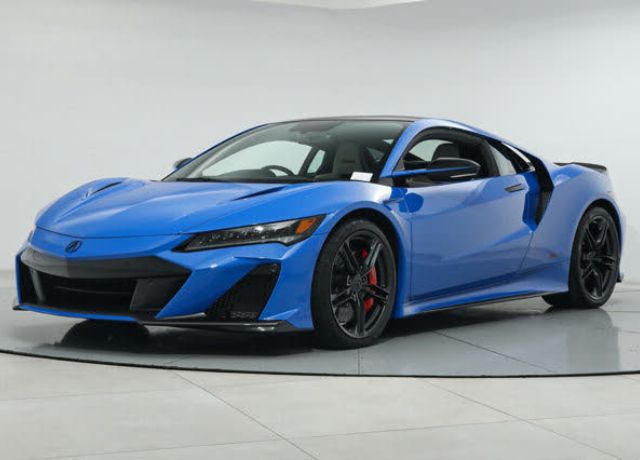 Acura NSX:
Acura's NSX is a gorgeous sports vehicle, and its Nouvelle Blue Pearl paint job is a perfect example of why.
This vehicle is a beast on the road because of its twin-turbocharged 3.5-liter V6 engine's 600 horsepower.
It's a great option for daily use because of features like its 9-speed dual-clutch automatic transmission and fuel economy of up to:
21 mpg in the city
22 mpg on the interstate
The NSX was created after Honda's HP-X concept, which was meant to rival or outperform Ferrari's V8 engine family while being more:
The NSX stands out from the crowd thanks to its unique:
Mid-Engine Layout
Streamlined Body
And in baby blue cars, the true personality shines through, turning heads wherever it travels.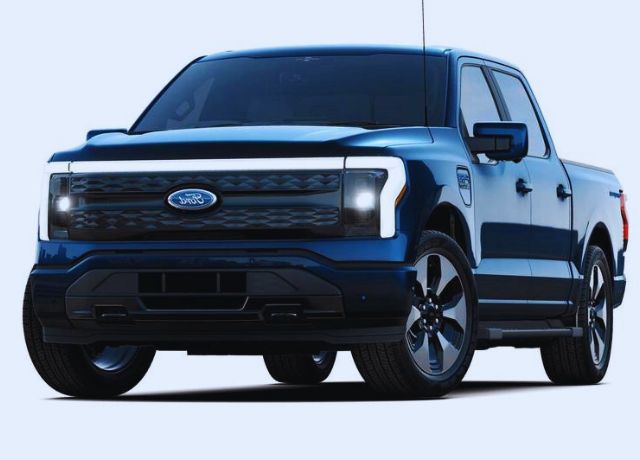 Ford F-150 Lightning:
Ford F-150 Lightning light blue car has generated much interest from the public.
This electric pickup truck has a lot going for it, including a range of 240-320 miles on a single charge and a power output of up to two motors.
It also has a fully automated power backup system that can keep a house running for days. There are four distinct F-150 Lightning variants, each with a choice of two batteries. 
The EPA-estimated maximum ranges for the Standard Range (SR) and Extended Range (ER) batteries are 240 and 320 miles, respectively.
The light blue car color is now available for sale as a fully electric vehicle, providing all the utility pickup buyers want with the extra plus of being emission-free.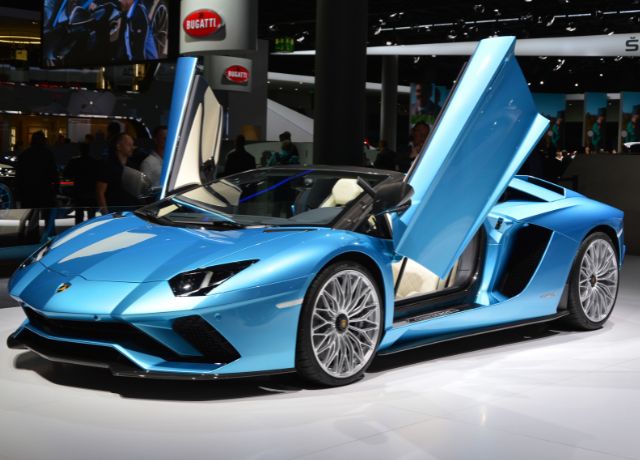 Lamborghini Aventador SV Roadster:
Seeing a Lamborghini Aventador SV Roadster light blue sports car on the road is a unique experience; only 800 of these luxury vehicles were manufactured for sale around the world. 
Massive 759 horsepower and 507 lb-ft of torque can be extracted from its 6.5-liter V12 engine. It's a genuine speed demon thanks to its top speed of 217 mph.
The SV Roadster caters to people who, rather than value functionality and convenience, prioritize the thrill of the open road.
This Italian beauty is sure to get noticed thanks to its stunning new:
Light Blue Car Color
Carbon Fiber Accents
Upgraded Exhaust System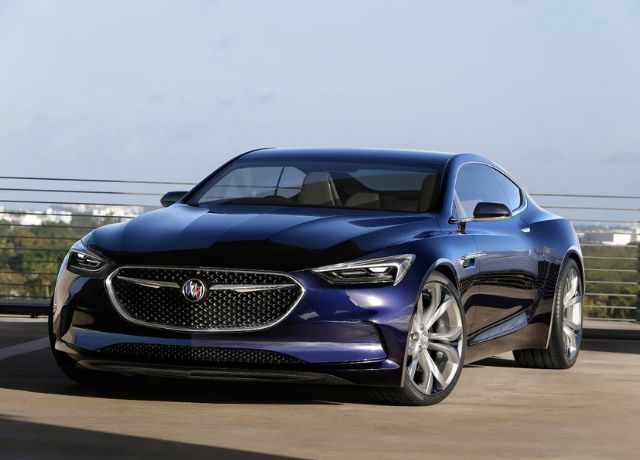 Buick Avista Concept:
The Buick Avista Concept Light Blue Car is a sporty and attractive two-door, two-and-a-half-seater hardtop coupe. 
Yet, the eye-catching blue paint job is the main attraction. The Avista's icy blue exterior complements its hybrid powertrain.
Which consists of a 3.0L V6 engine and an electric motor.
And is good for an EPA-estimated:
22 mpg in the city
32 mpg on the highway
This graceful creation lacks any unnecessary pillars and features a fastback roofline that adds to its sporty appearance.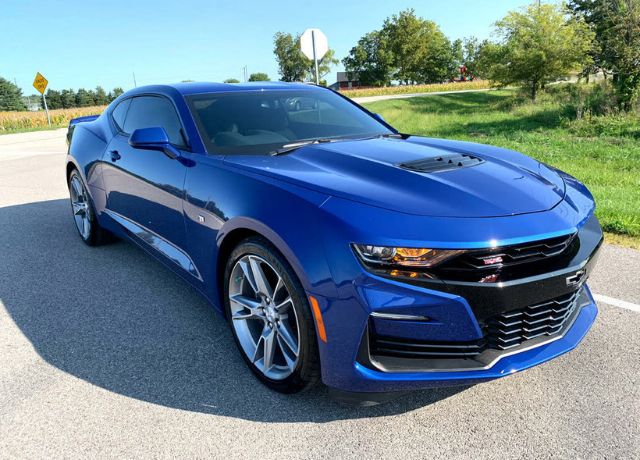 Chevy Camaro SS:
Elkhart Lake Blue is a striking color that stands out on the Chevrolet Camaro SS. Metallic in appearance, this deep blue is named after a racetrack in Wisconsin.
The Camaro SS is equipped with either a 6-speed manual or 10-speed automatic transmission combined with a robust 6.2-liter V8 engine producing up to 455 horsepower. 
The Camaro SS can get up to:
16 mpg in the city
24 mpg on the highway
This makes it a quick and economical vehicle that will appeal to enthusiasts of high speeds.
The bigger, black grille on the 2019 model is purposefully intended to induce feelings of aggression.
The enthusiast community typically opts for manual transmissions, but automatics are reliable as well.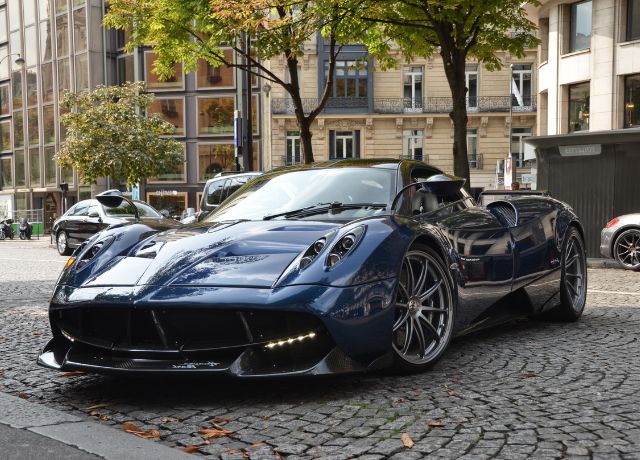 Pagani Zonda Tricolore:
Rare and exquisite, the Pagani Zonda Tricolore is a masterpiece of Italian sports vehicle design and engineering. Its distinctive carbon-titanium weave and striking blue lacquer make for a strikingly beautiful body with Tricolore embellishments.
The hood's two stripes are a salute to the Italian flag, and underneath them is a potent 7.0-liter V12 engine. 
Since its introduction to the public in 1999 at the Geneva Motor Show, the Pagani Zonda has been a best-seller.
The incredible 218 mph peak speed of this vehicle is a direct result of the skill and precision of Italian engineering.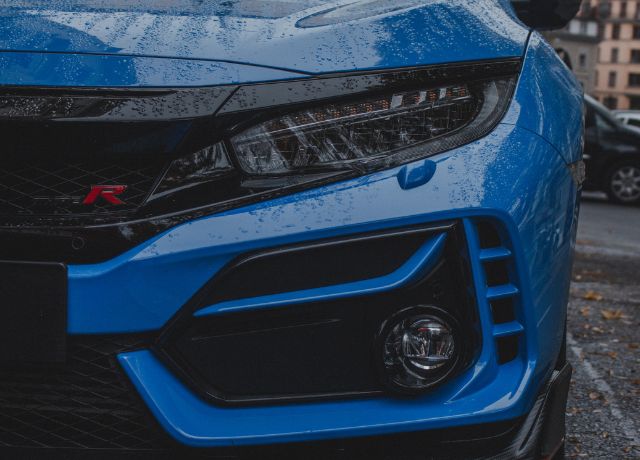 Honda Civic:
The Honda Civic is a well-liked compact car, and its Aegean Blue Metallic color option is a gorgeous shade of blue. But, the new Boost blue shade available on the Civic Type R could be the one for you if you want to stand out.
This small blue car is both unusual and common, making a statement without going overboard. 
The Type R is powered by either a 6-speed manual or CVT-equipped 2.0-liter 4-cylinder engine producing up to 174 horsepower (CVT).
New dampers enhance the ride comfort of the Civic Type R, while firmer rear bushings increase traction, and improvements to the front suspension and steering enhance the vehicle's handling.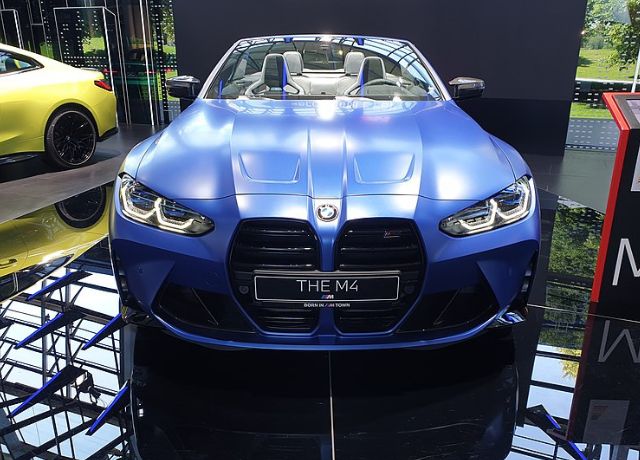 BMW M4:
One of the most noticeable light blue cars is the BMW M4. This vehicle, in its available Tanzanite pastel Blue car metallic finish, is sure to turn heads wherever it goes.
The vehicle is equipped with either a 6-speed manual or an 8-speed automatic transmission with a 3.0L 6-cylinder engine capable of producing up to 503 horsepower.
It has a potential MPG of 16/23 in the city/highway. BMW's motorsport division created the BMW M4, a high-performance sports car with enhancements like increased use of carbon fiber on the roof.
The BMW M4 may be painted in a variety of cheerful colors thanks to BMW Individual Manufaktur's extensive palette of unique hues, including the shown-here Mexico Blue.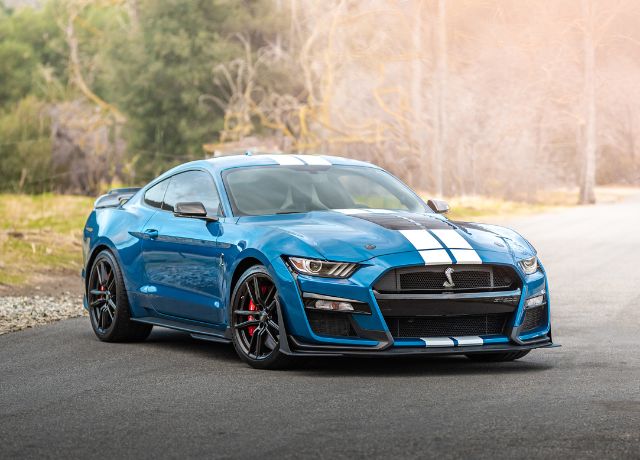 Ford Mustang:
After more than fifty years on the road, the Ford Mustang has achieved legendary status. The current models available in Grabber Blue look fantastic on the road. 
Two transmission choices are available to complement the 2.3L EcoBoost 4-cylinder engine's 310 hp: a six-speed manual and a 10-speed automatic.
Due to its several advanced features and hardcore build, this is a favorite choice for Police. The rearview mirror helps you get a close view of what's going on behind your car. One of the reasons for a better sale of this light blue car.
For a vehicle of its size and price range, the maximum city/highway fuel efficiency of 21/31 mpg is quite respectable. The most up-to-date paint job, Ford Performance Blue, is a great choice.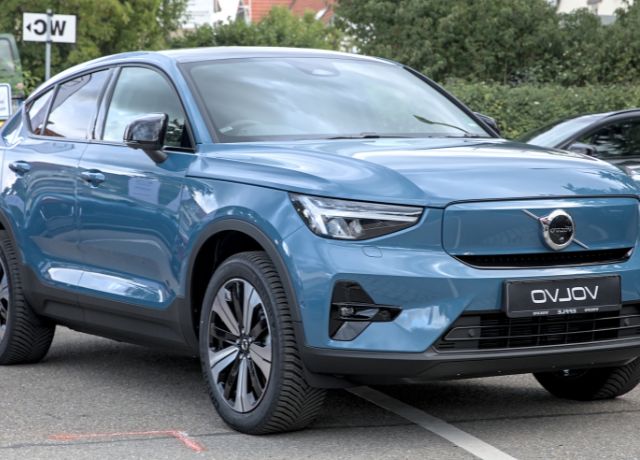 Volvo C40:
The Volvo C40 is an excellent option if you want an environmentally friendly vehicle without sacrificing comfort or design.
The Volvo C40, a small electric crossover SUV, is distinguished by its aerodynamic profile and its distinctively sloped top.
The fact that you can get it in a cool glacier-blue metallic color is a bonus.
An estimated 220 miles can be driven on a single charge, and the electric motor produces an astonishing 402 horsepower.
The Volvo C40 in glacier blue metallic color car stands out from the crowd thanks to its stylish exterior and innovative features. This darker form is popular in England and turns heads wherever it goes.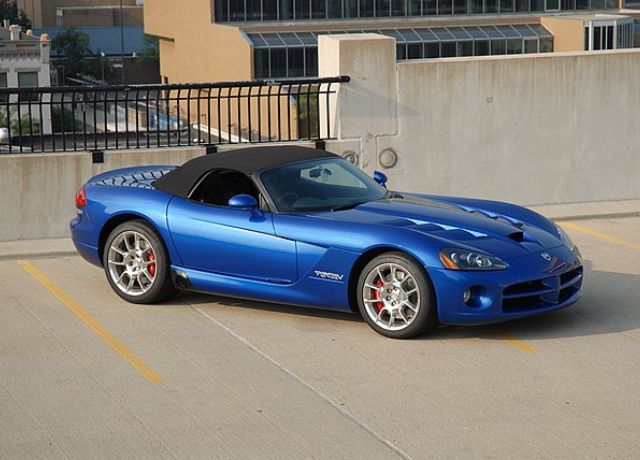 Dodge Viper:
The Dodge Viper is a famous sports vehicle that has been tearing up tracks for decades. The color scheme of Indigo Blue with white racing stripes has been instantly recognizable over that time. It not only increased its sale but also brought enthusiasts to one page.
This high-performance vehicle has an 8.4-liter V10 engine capable of producing up to 645 horsepower. 
Fuel economy of up to 12 mpg in the city and 21 mpg on the interstate complements the fun 6-speed manual transmission.
There's a reason why the blue Viper with white racing stripes always sells a lot. Something about that timeless combination makes this car seem fantastic on the block, whether cruising the streets or racing around a circuit. You may also see police under the rood of this car.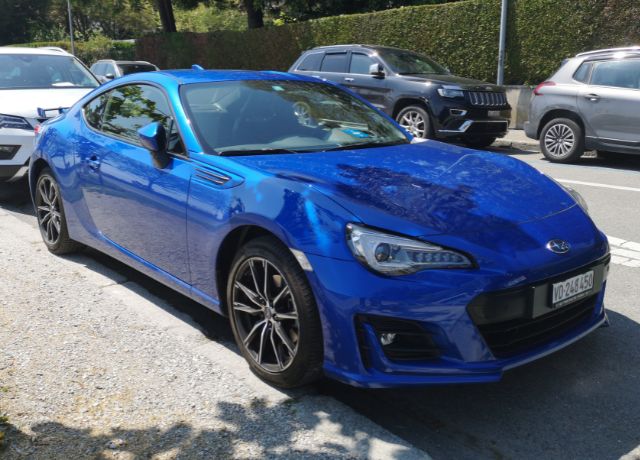 Subaru BRZ:
Thrill-seekers who also value:
will adore the light blue car color Subaru BRZ.
The Subaru coupe is the brand's second generation of lighter sports cars, and its look is noticeably different from the first generation as said by the website.
The interior is more technologically advanced while yet functional.
More powerful than its debuted predecessor, the new 2.4-liter flat four-cylinder engine is sure to catch the attention of drivers to close the deal.
The BRZ exemplifies Subaru's distinctive design; it is based on a heritage of blue off-road rally race cars. To top it all off, we have the extra 22B to consider. It can make anyone smile again.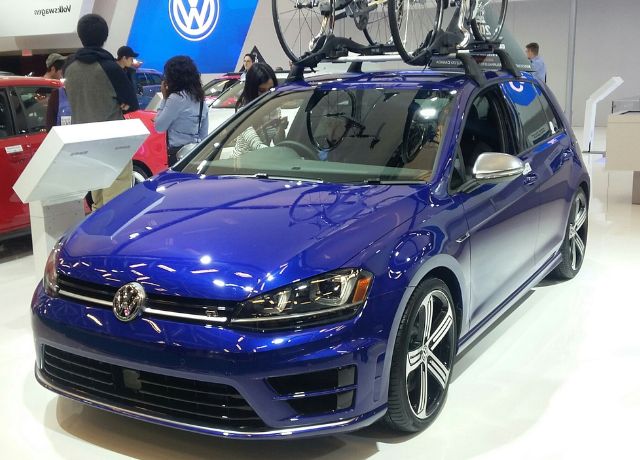 Volkswagen Golf R:
The VW Golf R is revived and better than ever, raring to reassume and save its place at the top of the hot hatchback class and a favorite choice for Police to protect us. 
This vehicle is not to be trifled with because it has a more potent 315 horsepower turbo-four engine and an all-wheel-drive technology with drift function.
The Golf R's polished design and unique features set it apart from the pack/block, even though it isn't as flamboyant as the Honda Civic Type R or the Hyundai Veloster N.
Also, the Golf R's signature Lapiz Blue Metallic paint has debuted since the R32's introduction 20 years ago. 
It's become somewhat of a ritual, and the newest model is just as much fun to drive as ever. All the features it offers combined with the test of time make this bad boy ideal for turning head and closing the sale deal without thinking.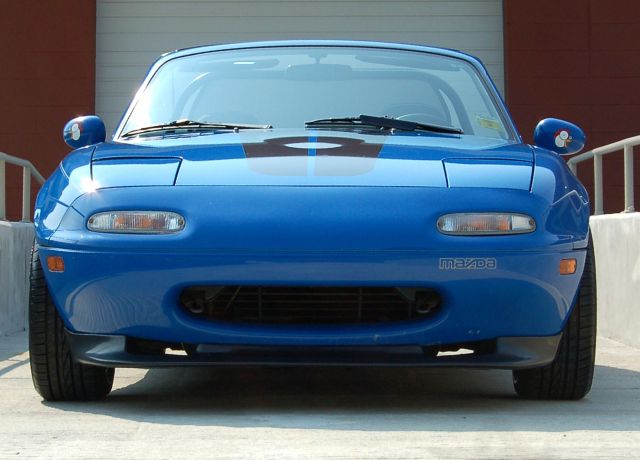 Mazda MX-5 Miata:
No one should be surprised by the fact that a Mazda MX-5 Miata painted in Blue Reflex Mica looks amazing. From its introduction in 1989, the Miata has been a fan-favorite and conversation starter wherever it goes.
The newest model is no exception; it features the same aerodynamic styling and brilliant blue color as its predecessors. 
A 2.0-liter inline-four produces up to 181 horsepower, and either a six-speed manual or automatic transmission is at your disposal.
The Miata is not only powerful and fashionable, but also quite economical, with a city fuel economy of up to 26 mpg and a highway fuel economy of up to 34 mpg.
This bright blue car will make you stand out from the crowd.
Why Bright Blue Cars Are Popular?
There are many reasons why buyers have opted for Bright blue cars. Light blue is psychologically linked to:
Serenity
Reliability
A Sense of Freedom
Because of this, many people who want to make a statement with their car color while still projecting an image of dependability choose this shade. 
Owning a light blue car has both psychological and practical benefits.
It's easier to keep a lighter color clean because dirt and scratches are less noticeable on it. 
Light blue vehicles also have a good track record of retaining their value, which is good news for owners who plan to sell their vehicles in the future.
Maintenance Tips for Pastel Blue Cars
Keeping a powder blue car looking like new may seem like an impossible task, but with the right care, you can do it.
To keep your car looking its best, it needs regular cleaning and detailing.
To keep the paint from deteriorating, use mild soap and a delicate cloth.
It's not good to leave your car in the sun for long periods because that can cause aging and discoloration.
Waxing your car regularly is a great way to shield the paint from the elements and UV radiation.
Cover your vehicle when it's not in use, especially in the summer when the sun's rays are the harshest.
Keep your light blue SUVs looking like new for years to come by following these easy maintenance guidelines!
FAQs About Light Blue Cars
Q: What Does A Light Blue Car Say About You?
A: A light blue car is typically seen as a representation of an imperturbable and cool and collected character.
It's a calming shade that communicates reliability and integrity.
Those who like quiet sophistication typically choose a small blue car or light blue SUVs.
Q: Is Light Blue Color Good For Cars? 
A: Light blue is a great option for vehicles because it is a common color selection among customers. It's energizing and beautiful in a wide range of tones and tints.
Light blue is also a neutral color that goes well with many others.
Hence, if you want a color for your car that will make it noticeable while yet being pleasant to the eye, light blue is an excellent option.
Q: What Is The Hardest Color Car To Keep Clean?
A: When it comes to car maintenance, black is the worst. Black automobiles are notoriously difficult to keep clean because they reveal every little scratch, swirl, and trace of dirt.
Black cars also show the effects of dust and pollen more clearly. So if you're looking for a low-maintenance vehicle, go with something white, silver, or light blue.
Q: What Are Good Nicknames For Cars? 
A: There are many great nicknames for cars, and it often depends on the car's make, model, and color.
Some popular car nicknames include: "Betsy," "The Beast," "Cherry," "The Batmobile," "Little Red," "The General," "Herbie," and "Lightning."
The best car nicknames are those that are personal, creative, and reflect the car's personality.
Q: Are Blue Cars Worth Less?
A: The age, mileage, condition, and make and model all play a role in establishing a vehicle's market worth. The value of a car is unaffected by its paint job.
So, blue cars are not less valuable than those of other hues.
Conclusion:
In conclusion, light blue cars have a unique appeal that makes them stand out on the road. Light blue cars provide a wide variety of options for those seeking variety, from the thrilling Dodge Viper to the elegant VW Golf R to the timeless Ford Mustang.
Regular cleaning and care, as well as measures to protect against fading and discoloration, are required to preserve the original brilliance of the paint on these vehicles.
These fourteen suggestions are a fantastic place to begin if you're in the market for a new car and happen to like the baby blue cars.