Best Vehicle To Sleep In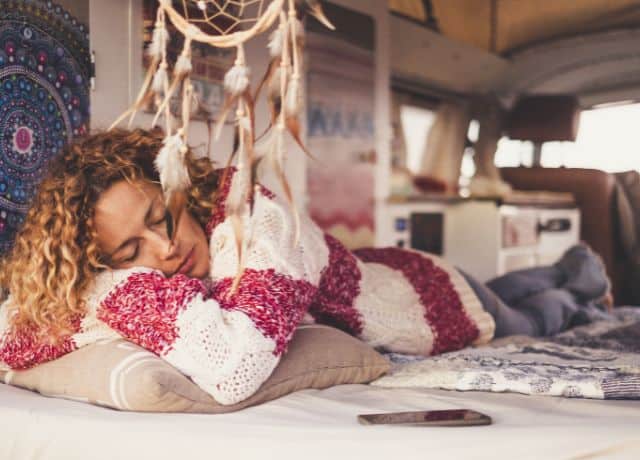 It's time to get away. There's nothing like sleeping in a comfortable bed to refresh your mind and body. But what to do when you are on the road? The answer is simple: by sleeping in a vehicle.
Sleeping in a car is comfortable, convenient, and efficient. You'll feel more rested, and wake up feeling refreshed. However, with so many options out there in the market, it's hard to choose the best vehicle to sleep in.
But don't worry, we have got you covered. In this blog, we have discussed the 21 best vehicles to sleep in. They're all great for different things, so you're best off choosing the one that meets your needs the best.
Best Full And Mid-Size SUVs Cars To Sleep In: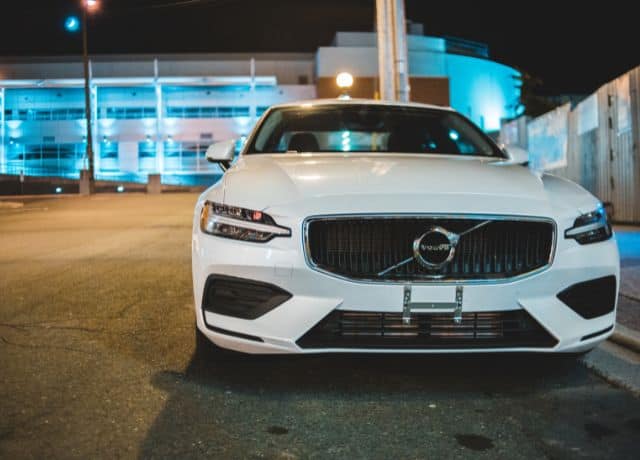 Volvo XC90:
XC90 is a luxury car that is known for its safety and comfort. It can seat seven passengers comfortably and offers ample space when the rear seats are folded. The suspension system is designed to handle rough roads and keep you safe.
All the seats have been redesigned to be more comfortable. This car is perfect for those who want the best road trip vehicle to sleep in but with the only downside i.e. it is quite an expensive SUV.
BMW X7:
The BMW X7 is an SUV, which makes it perfect for those who want to have a luxurious cabin inside the car. This car has three rows of seats. There is enough space in these vehicles for a family of seven people to sit comfortably.
The back seats fold completely flat, which makes them extra useful during long trips. 
The BMW X7 SUV offers great features, such as a power tailgate, heated seats, cruise control, a sunroof, individual charging sports, rear touch buttons, etc. These features make the X7 one of the best cars to sleep in for camping. Besides all the features, X7 is expensive.
Toyota Sequoia:
When looking for cars to sleep in it is always preferable to invest in a dependable vehicle. Toyota Sequoia is reliable, spacious, and comfortable at the same time. You can easily sleep comfortably inside a Sequoia.
The car has plenty of space and is very roomy. If you fold the rear seats, you will be able to get 120.1 cubic feet of the spacious cargo area. The engine of the Sequoia is quite powerful and has great fuel economy.
This excellent vehicle offers lots of impressive features as well. Although Sequoia is comfortable still it is not the most comfortable on the list. 
Chevrolet Suburban:
If you are concerned about the amount of space you will get while sleeping in a car, you should consider buying a Chevrolet Suburban. By folding the back seats, you get an impressive 121.7 cubic feet of cargo space.
As a plus, the Suburban is an excellent off-road vehicle that can handle a variety of terrain.
When you're ready to enjoy the luxury of a new Chevrolet Suburban, it's going to cost you at least $50,000. It is also heavy on the gas, but if you have extra money to spend, it will be worth it.
Kia Telluride:
Telluride is one of the best cars to sleep in. The best thing about this SUV is that it offers enough room for 8 people to enjoy the ride. You can sleep comfortably in the backseat because the folding seats give you an additional 80.1 cubic space. This is the most spacious cargo area in the league
The only downside of car camping in Telluride is that it is quite expensive and not very good on gas mpg. 
Chrysler Pacifica:
Consider purchasing a Chrysler Pacifica, if you are looking for a comfortable and spacious vehicle to sleep in. The front seats and the middle seats are specifically designed with the comfort of the passengers in mind. You will love the seating arrangement as it can be changed to suit your needs. 
The Stow N' Go seats can be folded flat giving you ample room to get a comfortable night's sleep. The Chrysler Pacifica is a reliable vehicle and will save money down the road.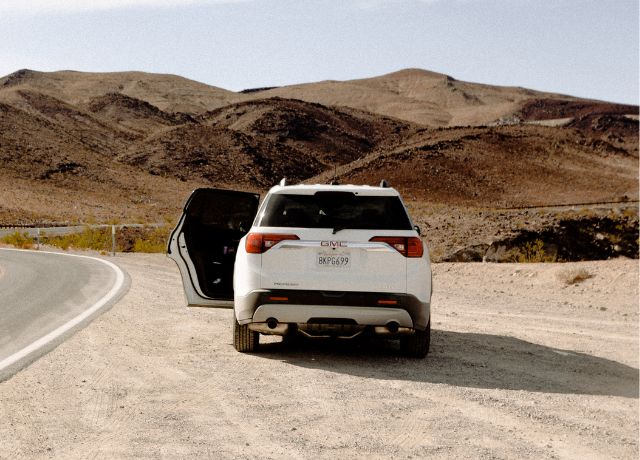 GMC Acadia:
GMC Acadia has plenty of room for people to stretch out, and the seats fold completely flat. The Acadia is also one of the safest cars on the road, so you can rest assured knowing that you and your belongings are safe while you are enjoying a good night's rest.
The only drawback in newer models is that to get a flat floor, you need to remove the third row. So whether you're taking a nap or spending the night, you'll be comfortable doing it in this car overnight.
Ford Expedition:
Ford Expedition, is another great option to get a good night's sleep while you are enjoying car camping. The best thing about this car is its large size. Besides its large size, you can drive it anywhere and whenever you want because of its V8 engine.
But don't get me wrong, besides having a V8 engine, the Eco-Boost feature makes sure that you will get the best possible fuel average. Additionally, its high-tech features will keep you entertained and connected while you're on your journey.
So whether you're headed out on a cross-country road trip or just need a place to crash for the night, the Expedition is among the best cars to sleep in for camping.
Best Compact SUV Car You Can Sleep In: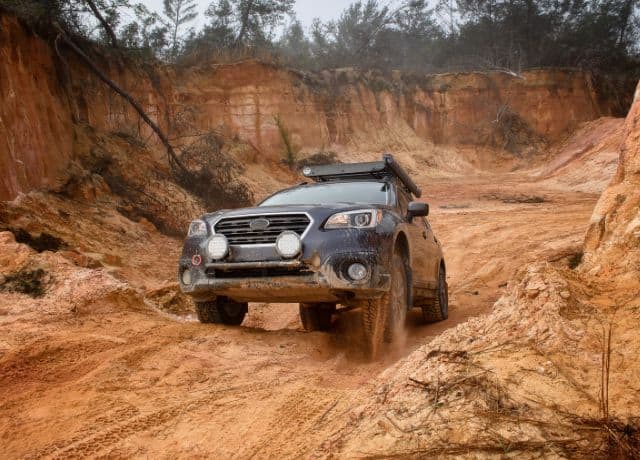 Subaru Forester:
There is no reason for you to stay away from this great vehicle. It has a spacious interior, which is a plus because it allows more room to sleep, eat, sit comfortably and keep your camping gear. 
Forester is very convenient to drive because it has a powerful engine that can easily handle the road and make the ride smooth.
Due to an impressive fuel average, this is also one of the great choices for those who like to spend less on fuel costs.
However, with Forester, people have had privacy concerns in overnight parking because all the windows are huge.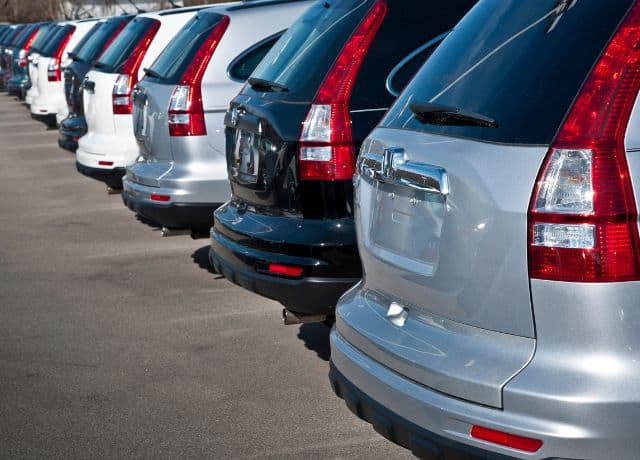 Honda CR-V:
If you're looking for a comfortable, reliable, and economical way to drive around the town and camp outside, then you should consider a car such as the Honda CR-V. There are many benefits to having the Honda CR-V, such as its comfort and low cost.
Although it has only two rows, the second row of seats can be easily folded into the cargo floor. Due to its removable seats, you get an extra room of 75 cubic feet of trunk space.
If you are on a solo camping trip, CR-V is the perfect car for you to comfortably sleep.
Ford Escape:
In terms of durability, the Ford Escape is one of the most reliable vehicles you can get. It is an ideal car to explore new places because its four-wheel drive option allows traveling over rugged terrains.
Although its spaciousness can be improved due to its removable seats still it is not a perfect car.
Moreover, the fuel average of Escape is also not impressive. But still, this great SUV features plenty of other features that may come in handy while camping.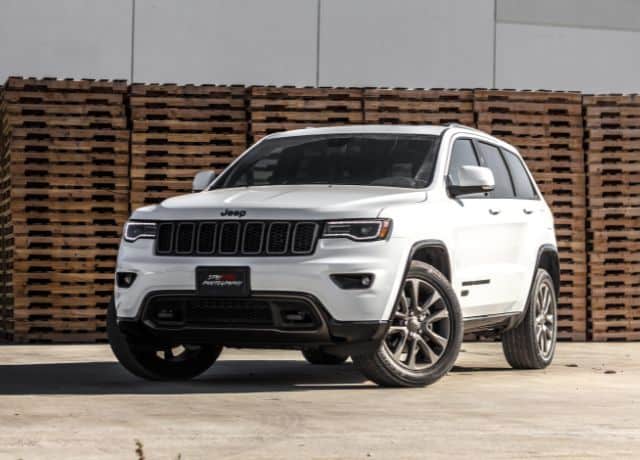 Jeep Cherokee:
Jeep Cherokee is a compact SUV that is popular among car enthusiasts and campers alike. It is also one of the best choices if you are in search of cars you can sleep in. It offers decent space and has enough room to comfortably sleep.
In these vehicles, the seats can be folded to give a lot of space and headroom to the passengers.
Jeep Cherokee offers 68.3 cubic feet of space when the second row is folded to create a flatbed. This is enough space to accommodate your air mattresses, sleeping bags, and car camping tools.
These are not the best cars for you if you are hunting for a camping car for a large family.
Chevrolet Equinox:
When you are looking for the best road trip vehicle to sleep in, you will need a vehicle that is comfortable and reliable to keep you safe. This is why Chevrolet Equinox is one of the best cars for you to choose from.
The front seats are super comfortable whereas the back seats are a bit uncomfortable comparatively. Still, they are good enough to give you a comfortable ride throughout the journey.
This car can accommodate up to five adults and has a trunk space of 63.9 cubic feet in total. You can always keep your sleeping bag, and air mattress, and still get some space left in the rear seat.
Also, the Chevy Equinox will save you money because it is affordable. this SUV offers a hell lot of features and has impressive fuel efficiency. Why not consider these the best cars to sleep in?
Best Minivan Cars You Can Sleep In:
Kia Carnival:
If you are looking for a minivan that can comfortably accommodate both you and your partner, then look no further. KIA grand carnival has everything you need. For instance, it has an adequate amount of sleeping space inside the cabin.
This means that you will have a good room to store your luggage, sleeping bag, and air mattress.
The spacious interiors of the Kia Carnival allow you to comfortably sleep for longer durations and thus you are saved from tossing and turning throughout the night. 
Honda Odyssey:
For those who are looking for a minivan that provides top comfort and power, you need to consider the Honda Odyssey. Odyssey is a stylish vehicle with a 3.5-liter V6 engine. You'll appreciate the comfort and luxury features when you sleep in this vehicle.
The best thing about this car is its incredible design. Even though these are compact cars, they can hold up to eight passengers.
With its back seats folded, you get a total of 158 cubic feet, more than enough space to comfortably sleep at night. With all the features, Honda Odyssey is one of the best cars to sleep and it would be a bad idea not to consider these compact cars as an option.
Toyota Sienna:
The best cars to sleep in are those that are reliable and serve you well. Toyota is a trustworthy company that makes great vehicles. The Toyota Sienna minivan is an example of one of the best cars.
This versatile minivan can seat eight passengers comfortably. It has a great reputation for its reliability and fuel efficiency (38 mpg on the highway). You will see Sienna a lot in rental cars due to its features.
You get a lot of cargo space in this car due to its folding seats. For instance, two people can easily sleep in Sienna overnight during a road trip. When seats are folded, you get more space for your sleeping bags, air mattress, and luggage.
Additionally, the Sienna is affordable and comes at a starting price of $31,000 and with a 3.5-liter V-6 engine it can take you anywhere you want.
Best Wagons To Sleep In:
Volkswagen Golf Wagon or Subaru Outback:
They are both one of the best cars to sleep in. Both come at a budget-friendly price, so going for either of the models would be a good call.
While both of these cars have a seating capacity of up to five adults, you get more space while being inside a Subaru outback. 
A sunroof in the Volkswagen Golf helps you get more light inside the car, thus making it easier to drive in the daytime. Although the Subaru Outback doesn't come with a sunroof, if you need a more powerful car, you might want to consider buying a Subaru Outback. 
Overall, If you need a comfortable car that's easy on your wallet, then you should go for Volkswagen's Golf Wagon or the Subaru Outback. Both are great options, that's why rental car companies also prefer these best cars to sleep in.
Ford Transit Connect Wagon:
This minivan is a good choice for sleeping in a car. You can easily find the best features in the Ford Transit Connect Wagon. One of the best options is that it has enough space to accommodate 7 passengers.
By folding the back seats you can get a total of 106 cubic feet of cabin space.
If you have a heavy load that needs to be towed, this minivan is a great choice. You can get these best cars to sleep from an auto trader for under $27,000, with a starting price of $15,500.
Best Small Cars For Sleeping In:
Nissan Note:
Nissan Note is a decent car. In addition to this, it is also the best small car you can sleep in. It is a small car that can be driven anywhere and can fit all our belongings.  The size of the Nissan note is a little bigger than all its competitors.
Moving the front seats forward and folding the rear seats will increase the interior space, giving you more room to sleep comfortably.
It provides you with excellent fuel efficiency and it gives you a fantastic driving experience. It comes with a powerful engine as well. All in all, it's a decent car and can be considered one of the best cars to sleep in among its competitors. 
Honda Jazz:
Most of us know that Honda Jazz is a popular choice among those looking for a small hatchback car. There is a good reason for this. This model comes with an impressive cabin space, comfortable seating position, spacious rear passenger seats, and a very convenient cargo area. 
Even though it has received mixed reviews regarding the driving experience. However, if you want to make the most out of your commute, this is a great alternative to the Nissan Note. 
Volkswagen Golf Sportwagen:
Volkswagen is famous for offering the most comfortable cars. The Volkswagen Golf Sportwagen is one of them. It is an impressive car you can sleep in and for storing the luggage you bring with you on your travels.
When the rear seats are folded, the Gold Sportwagen has an impressive 66.5 cubic feet of space for you to sleep in. The Golf SportWagen has a great panoramic sunroof and is equipped with a powerful 1.8-liter turbocharged engine.
Other Best Road Trip Vehicle To Sleep In:
Van:
A lot of people like to buy vans because they can modify them to meet their needs. The best thing about vans is that they are spacious and have a lot of storage space.
You can use the back of the van to store things such as clothes, shoes, tools, etc. You can even make a small kitchen and bedroom. This will help you to have a more comfortable experience.
You can also set up a washing machine and a shower to keep you clean. These are all things that you can do to make your van more comfortable.
Campervan/RV:
RVs are very popular for a reason. There are many reasons why people choose this type of vehicle. The main advantage of an RV is that it is big enough to hold your family. You can bring along all your belongings and even your pets.
You can also cook in your RV and enjoy a nice meal. You can also use your RV as a home office if you want. It is a great way to bond with your children and spend quality time together. You can even enjoy the great outdoors while camping.
RVs can be expensive depending on size and features, so do proper research and buy one that fits your needs. Sleeping in a vehicle like an RV is a next-level experience that you will never regret.
Features Of The Best Vehicles To Sleep In:
Foldable Seats:
If you are planning of getting overnight accommodation in a car, you will need to buy a car with foldable seats. This is because it will save you time while preparing for bed and gives you more space to stretch out.
Plus, you won't have to carry out many tools to prepare your car for sleeping at night.
Tinted Windows:
Tinted windows are an important feature of the best cars to sleep in. They help keep the interior of the vehicle cooler and reduce glare from the sun. Tinted windows also provide privacy for the occupants of the vehicle.
Before opting for this option make sure to do proper research about the local laws. As many states allow certain types of tints.
Entertainment Accessories:
We all know that staying in a car is boring. Nothing is exciting about being in a car without having entertainment accessories with us. We need something to keep us entertained.
To make your journey a memorable one, it is important to carry entertainment accessories with you.
It is a smart idea to have a good stereo system and a car charger with you. These things can help you to keep entertained during your night stays. You can listen to music or watch movies during your stay.
Sunroof:
A sunroof can make any vehicle feel more luxurious, but it's also a great feature to have if you're looking for the best possible option to sleep in. Here are a few reasons why:
You'll get to enjoy the fresh air and beautiful weather while you sleep.
The stars will be right above you, providing a soothing and relaxing ambiance.
Sunroofs provide natural light during the day, so you won't have to rely on artificial lighting as much.
Sleeping in a sunroof-equipped vehicle is an incredibly unique experience that you'll never forget.
If it rains, you can still enjoy the sound and sights of the rain while staying dry and comfortable inside your car.
Sunroofs can help cool down your car on hot days, making it more comfortable to sleep in.
Conclusion:
In conclusion, these are the 21 best vehicles to sleep in. They are comfortable, and safe, and offer a variety of features to make your sleep as restful as possible. So, if you are looking for a vehicle to sleep in, one of these options is sure to be perfect for you.