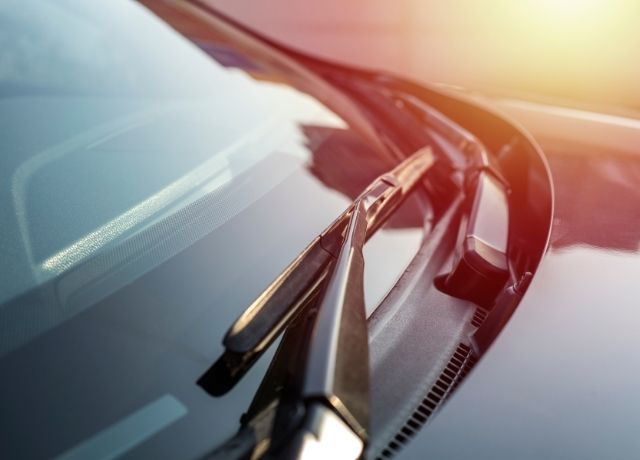 Clean Windshield Wipers With Vinegar
A clean windshield is key to driving safely, yet windshield wipers often get overlooked. Over time, windscreen wipers can become even more problematic to maintain. Windshield wipers are prone to becoming grimy due to constant use and exposure to the outdoors. This might lead to a decrease in vision and the appearance of streaks on the glass.
Fortunately, there is an easy, inexpensive solution to this problem: vinegar. 
In this blog, we will discuss how you can clean windshield wipers with vinegar easily in the comfort of your home.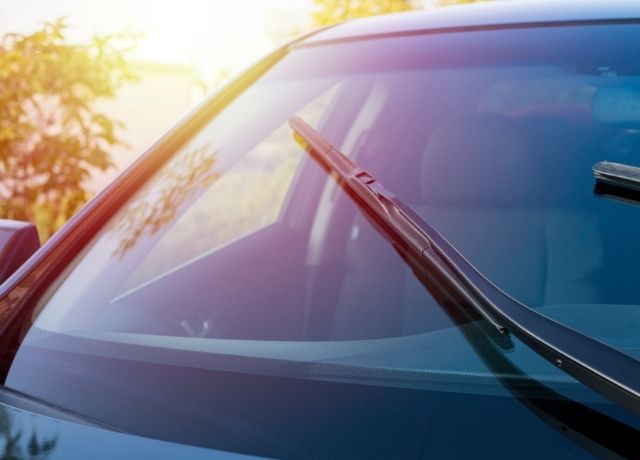 Importance of Clean Wiper Blades:
Wiper blades are a vital safety feature for any vehicle, so keeping them clean and in good condition is essential. In bad weather, including rain or snow, wiper blades keep the windscreen clear so the driver can see the road.
Clean windshield wipers help to ensure that the windshield remains free from debris and other obstacles that may obscure vision while driving.
Wiper blades may be kept in good working order with routine checks. You must replace the rubber blade as soon as you notice any symptoms of cracking or wear.
When the wipers are not clean, you may experience reduced visibility while driving, and streaks on the windshield. That's why it's crucial to always keep your wiper blades clean for optimum functioning and to avoid potentially fatal accidents and hefty fines.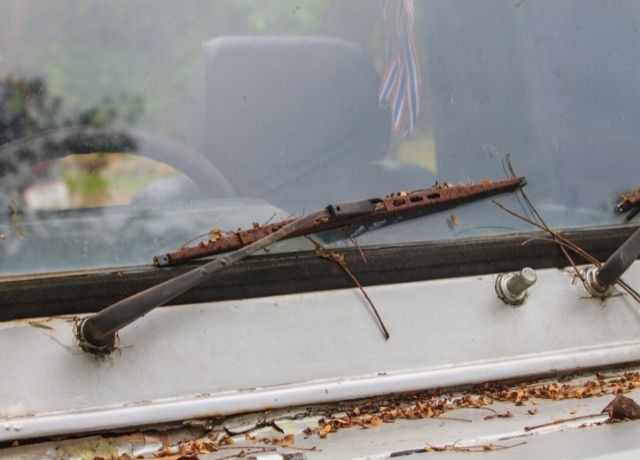 How Do Wipers Get Damaged?
There are various reasons behind the wipers' degradation, the most harmful is the sun. Uv rays from the sun cause the blades to compress and expand, which can cause cracking. Rubber components of wiper blades grow brittle and may fracture or split over time; these impacts are not immediately apparent.
Similarly, Wipers are vulnerable to the elements when driving and can break down as a result of weather or other natural disasters. Damage can also be caused by the accumulation of dust, grime, salt, ice, or moisture.
In the winter, wipers are the most vulnerable portion of a car because of the effects of salt, ice, and subfreezing temperatures. All of these make it essential for you to start cleaning wiper blades before it gets too late.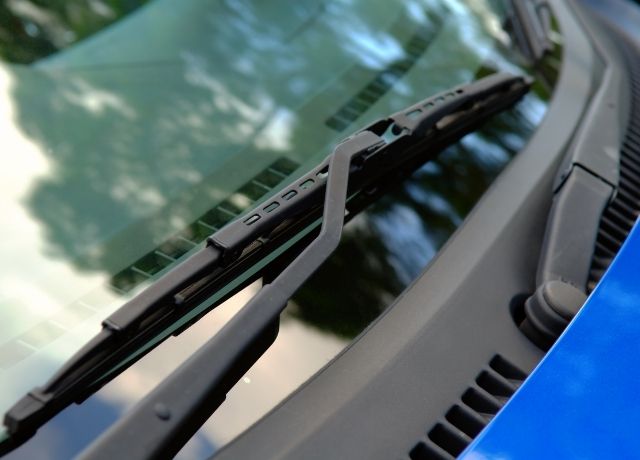 How to Clean Windshield Wipers With Vinegar?
Step 1) Gather What You Need:

Spray bottle
White vinegar
Water
cloth

Step 2) Make a Wiper Blade Cleaner:

When everything is ready, you may produce a wiper blade cleaner by mixing water and vinegar in equal amounts. Shake the bottle up well to ensure a good mixture.

Step-3) Lift Windshield Wipers and Inspect:

Raise the wipers so that they're not touching the glass. Doing so will allow you quick and simple access to the cutting edges. Check the wipers for signs of damage, such as splits or tears in the rubber. A torn rubber component cannot be cleaned and must be replaced.

Step-4) Start Windshield Wiper Repair:

You can use the wiper blade cleaner to get rid of any debris stuck on the blades. The blades can be cleaned by wiping them up and down with a cloth dipped in a cleaning solution.

Until you reach a state of complete satisfaction, you can start the process again as many times as you like.

Rinse the wiper blades in clean water and wipe them off with a clean cloth to eliminate any residue from the wiper cleaner. The windscreen wipers can be dusted off with a dry cloth.

Step-5) Clean the Windshield and Apply Petroleum Jelly:

Before reinstalling the vipers, wipe the wiper blades with a cloth to remove the petroleum jelly. Allow the jelly to seep into the rubber for at least ten minutes. After that, use a clean cloth to wipe down the wiper blades.

Return the wipers to their original positions on the windshield.

Congratulations! You have finished the steps to cleaning windshield wipers without any difficulty.
Other Products for Windshield Wipers Repair:
After giving the wiper blades a thorough spraying with WD-40, you should wait roughly 5 minutes until cleaning off the residue.
If you want to spray WD-40 on your wiper blade without first removing it, do so at your own risk. This will prevent you from spraying WD-40 onto your glass by accident.
After that, you can dry the blade with a clean towel or a piece of cloth. If you notice any spots that won't come off, spray them with WD-40 and give them another quick washdown.
2) Toothpaste:
Your windscreen wipers will last longer and perform better if you clean them with toothpaste. The presence of silica in toothpaste makes it surprisingly effective in cleaning windshield wipers.
This eliminates the need to repeatedly clean your windscreen wipers by eliminating any small lines or streaks that might appear on the glass. Instead of using a toothbrush, I recommend squeezing some toothpaste onto a cloth and wiping the blades off with it.
Once the toothpaste is applied, the small bristles in your windscreen wipers will begin to push against it, creating a mild roughness that will remove any tough dirt. When you're through, all you need is a dry cloth to remove the residue and admire your work.
In addition to cleaning, it also helps protect against a future build-up of dirt, grit, and grime.
3) Rubbing Alcohol:
Cleaning wiper blades with rubbing alcohol is a breeze because of the alcohol's disinfecting characteristics. It's available at a low cost and may be found in most pharmacies and grocery stores.
Spray the windscreen wipers with rubbing alcohol, let them soak for a few minutes, and then clean them thoroughly with fresh water.
The evaporative properties of rubbing alcohol make it an effective solvent for removing moisture and grime from surfaces.
4) Mineral Spirits:
The windscreen wipers can be cleaned with mineral spirits, often known as white spirits. Due to being readily available, you can easily get one from any hardware or grocery store.
Simply put some mineral spirit into any spray bottle and completely submerge the blades with it. Simply let it soak for some minutes and clean it with an old but clean cloth. Once you've rubbed in the mineral spirits, use hot water to rinse away any remaining residue.
Besides using vinegar, you can always use the following 4 products for cleaning wiper blades.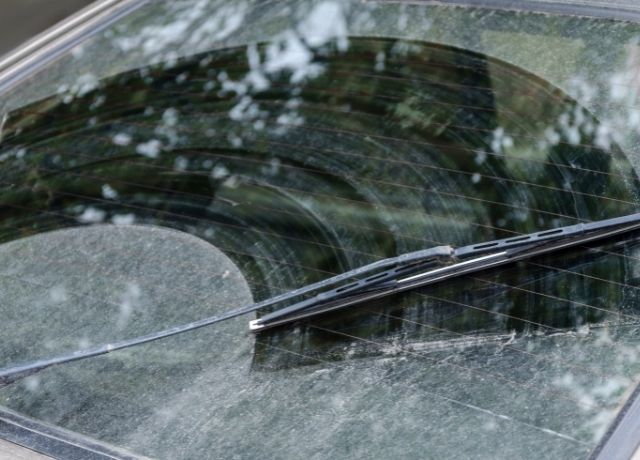 Signs of Wiper Blade Degradation:
It's common for people to ignore or downplay the early warning signals of wiper wear, even though this might cause major problems down the road. The rubber blade's ability to cut through grime and debris gradually declines with use.
If your windscreen wipers are wearing out, they will leave streaks and smears of dirt on the glass.
You should probably change your wiper blades if you find that they are not clearing the windscreen as well as they once did. 
Other symptoms include:
Squeaky sounds
Malfunctioning wipers
Water streaks after usage
Decreased vision as a result of streaking
Windscreen scratches
Rapid material deterioration
Difficulties wiping water from windows, etc.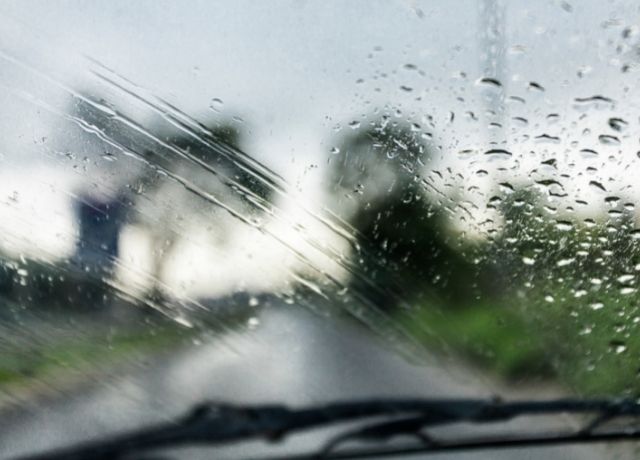 When to Clean Wiper Blades or Replace Wipers:
It's not easy to know when your windscreen wipers need to be replaced. Every driver has a unique schedule for when they should switch out their windscreen wipers. As a general rule of thumb, it is recommended that windscreen wipers be replaced every six months.
When windscreen wipers begin to produce a squeaking noise, it's time to consider replacing them because it means they're getting worn out and could cause a dangerous situation if driven.
If you find yourself struggling to see through your windshield due to smudged glass, it may be time for new windshield wipers. Likewise, the other signs of a bad windshield wiper are decayed material and visible cracks.
You should check the condition of your windscreen wipers about once every three months and replace them if they are worn.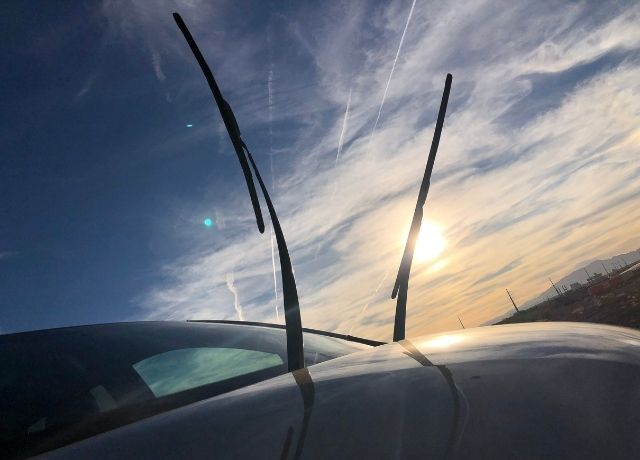 Simple Tricks to Follow:
Get rid of the old rubber that has built up on your windscreen by rubbing it with some good or medium-grit sandpaper.
With some gentle scrubbing, the old, hard rubber on your wiper blade will be replaced with something softer, more adaptable, and more tolerant.
Raising the wiper and leaving it open overnight will reduce the accumulation of debris on it. Accumulating snow and ice can put a strain on your windscreen wiper rubber blades overnight, reducing their effectiveness.
It's best to pick them up and give them a good shake to make sure they're all fresh and ready to go.
When you're not using your wipers, turn them off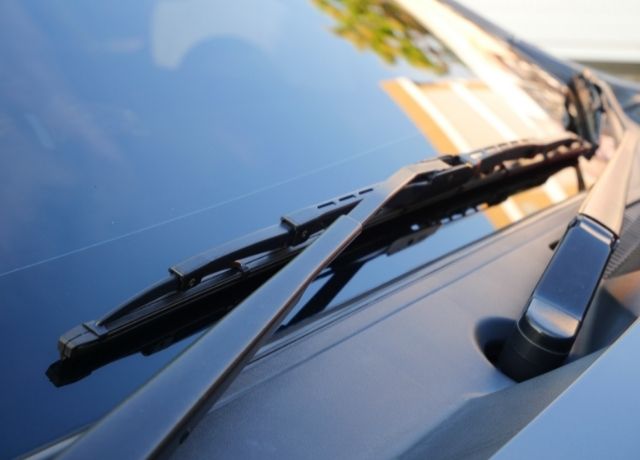 Frequently Asked Questions:
Q: Does Vinegar Damage Windshield Wipers?
A: No, vinegar does not damage windshield wipers. As a matter of fact, it can be used to clean the rubber blades of your windscreen wipers. If vinegar is what you decide to use, dilute it with water before applying it to the wiper blades.
Q: What Is The Best Thing To Clean Windshield Wipers?
A: Vinegar is undoubtedly the best thing that can be used for cleaning wiper blades however, you can also use WD-40, toothpaste, rubbing alcohol, and mineral spirits as an alternative.
Q: Why do My Wipers Feel Blurry?
A: Windscreen wiper rubber blades degrade over time. Their hard and brittle nature comes from the fact that they spend most of their time sitting on hot surfaces in sunlight that is high in UV radiation. Streaks and hazy spots can be left behind by ineffective wiper blades.
Q: Do I Need To Clean My Wiper Blades?
A: Even if your windscreen wipers are working fine, it's best to clean them every three to six weeks to keep them in good condition. If your windscreen wipers actually stick or scrape when you switch them on during rain, or if water smudges in both directions, you may need to clean them sooner than you expected.
Q: How Can I Make My Wipers Soft Again?
A: Allow the petroleum jelly to seep into the rubber of every blade by wiping it along the rubber's entire length with a cloth dipped in the substance. Don't remove the petroleum jelly from the blades; leave them to dry for at least 10 minutes.
Q: How to Stop Windshield Wipers from Screeching?
A: Vinegar is one of the best ways to prevent a squeaky windshield wiper because it removes dust and other contaminants from the blades. Take a cotton cloth, dunk it in vinegar, and wipe down the surface. You can also create a solution of baking soda and water to clean wiper blades.
Q: How Can I Eliminate Haze From the Windshield?
A: The inside of your windshield can be cleaned with a high-quality glass cleaner. For best results, apply a streak-free cleaning solution to a soft cotton towel and wipe in parallel lines. It's a good idea to apply a defogger to the inside of a clean windshield in order to keep the residue at bay.
Q: Why It Is Difficult To See Through My Car Windshield?
A: When the sun shines directly on the windshield, the glare from dirty windows distorts the view. Keep your windshield and side windows clean by wiping them with a cleaning solution on a regular basis so that light can easily pass through.
Q: What Does Petroleum Jelly Do To The Wipers?
A: Put a little petroleum jelly on a cloth and wipe the rubber with it. The wipers should be pulled back from the windshield for about 30 minutes to allow the jelly to seep into the wiper blades. Enhance the rubber's adhesion to the windscreen, which will also improve its ability to clean.
Q: Is Cleaning Wiper Blades With Rubbing Alcohol Safe?
A: Since it is a powerful solvent, rubbing alcohol is a good option for cleaning windscreen wiper blades, as it will swiftly remove any residue that has accumulated on the blades.
As an added bonus, the wiper blades won't be damaged and no residue will be left behind because rubbing alcohol evaporates swiftly.
Rub the area down with some rubbing alcohol, then follow up with some soapy water. However, it can also be used as a last rubdown after the wiper blades have been cleaned.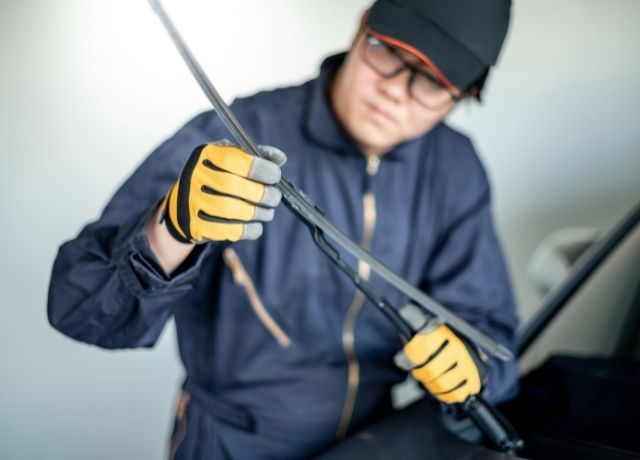 Expand the Life of Your Wipers:
Though you have cleaned the wipers you have to maintain wipers to expand their life of wipers. For clean wiper blades, it's important keeping the windshield clean. Make it your habit to clean the windshield at least every second day.
For cleaning windshield wipers, make wiper cleaner solution, lift windshield wipers, apply the solution, clean them, apply petroleum jelly and lower the wipers, that's it. You can always use the other mentioned 4 products as an alternative to vinegar.
Lift the windshield wipers during the winter months to avoid frozen wipers, especially during the snow. Don't use wipers to remove ice from the windshield, as it will cause unnecessary wear and tear. Thank You :).