Florida is home to some of the most beautiful coastlines, lively cities, and endless outdoor activities – and what better way to explore Wild Florida than from behind the wheel of your favorite car?
Whether you're after a spacious ride for long drives down the open highway or something fuel-efficient for a weekend getaway in one of Florida's charming cities, there are plenty of amazing cars that will let you make the most out of your adventure.
In this blog post, we'll be looking at some of our top picks for the best cars to drive while taking in all that sunny Florida has to offer! So buckle up…it's time to find you a perfect car in The Sunshine State!
7 Best Air Compressor For Car Detailing [Buyers Guide 2023]
15 Best Cars To Drive In Florida:
Jeep Wrangler:
When heading out for a drive along one of Florida's stunning coastlines or Miami beaches, the Jeep Wrangler is an excellent choice. The Wrangler offers ample cabin space and smooth driving, allowing you and your passengers to enjoy the sights in comfort. 
Plus, its iconic four-wheel drive system and sturdy construction make it ideal for navigating even the hardest terrain, so don't hesitate to take some back roads for good measure. 
Customizers will love the Wrangler. This car can be customized to meet your demands, such as with bigger tires or a more comfortable cabin. That's why they are a few of the most popular cars in Florida.
Whether you're running errands around town or simply taking in the scenery on a weekend cruise, this one of the best cars for Florida will get you and your passengers where you want while always providing an enjoyable ride.
11 Best Paint Correction Kits for Ultimate Results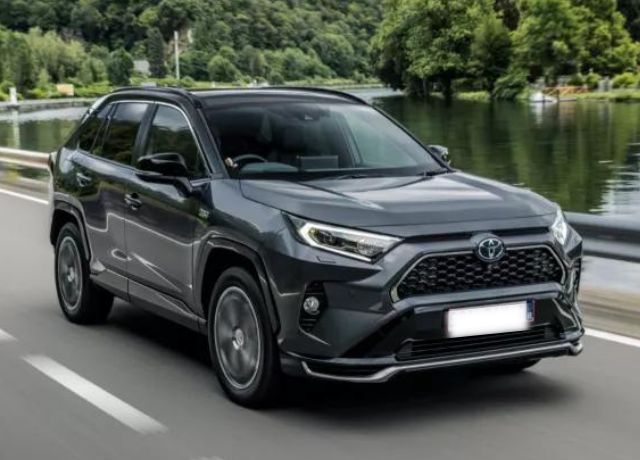 Toyota RAV4 Hybrid SUV (Most Popular Car In Florida):
If you live in Florida, then you know how important it is to have a reliable car that can handle the hot temperatures and the hilly terrain. When it comes to convenience, dependability, and good looks, the Toyota RAV4 Hybrid is hard to beat. And that speaks clearly why it is the most popular car in Florida.
The hybrid powertrain provides superior fuel economy, letting Floridians make the most of their time on the road without breaking the bank. Its value is enhanced by the roomy comfort of its cabin and the abundance of modern technology it features.
Under the hood, this car hosts a 2.5-liter inline-four gas engine and two motors, which work together to produce 219 horsepower which is enough to fulfill your outdoor needs.
On top of that, its exterior design stands out amongst other vehicles on the road making it both a stylish and economical choice for drivers who are seeking the best SUV for Florida.
9 Best Wax for Silver Cars To Make Your Car Sparkle! (Buyers Guide)
Honda CR-V:
You can't go wrong with a Honda CR-V for your next trip to Florida. This dependable vehicle has enough room for the entire family, provides excellent fuel efficiency, and is perfect for a trip along I-95 or a leisurely drive through the Everglades.
The vehicle's 2.0L four-cylinder engine and two 212-horsepower electric motors are standard across all three available trim levels. Expect to get 40 mpg in the city and 35 mpg on the highway.
This vehicle features a CVT and all-wheel drive a must-have feature for any country-side. Best of all, the intuitive control panel of these best cars for Florida makes driving it a breeze, so you can focus on living your best Floridian life.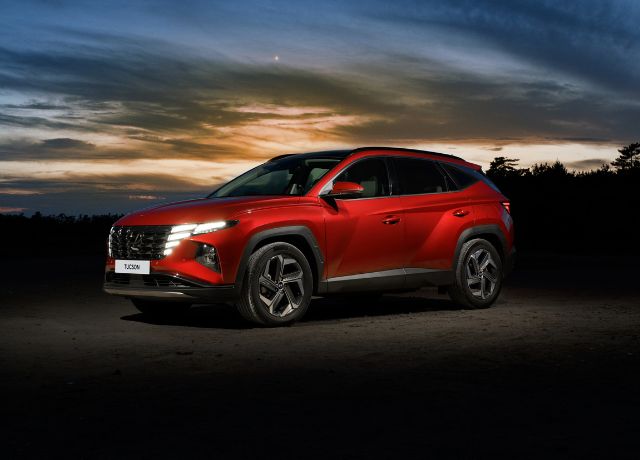 Hyundai Tucson Hybrid:
If you're looking for a car that can handle Florida's hot climate and can drive with ease on curvy roads, then the Hyundai Tucson Hybrid is an ideal option. The Hyundai Tucson Hybrid goes up against other hybrid small SUVs like the Honda CR-V and Toyota RAV4.
The Tucson Hybrid offers plenty of space for passengers, making it great for road trips up to Miami or down to the Keys. The interior is of much higher quality than the asking price suggests, thanks to an updated look and cutting-edge amenities. 
The turbocharged 1.6-liter four-cylinder engine combined with an electric motor pumps out 226 horsepower that offers quick acceleration and plenty of power. Plus, a bunch of its safety features ensures a safe ride on highways and in congested areas. 
All in all, the Hyundai Tucson Hybrid is truly one of the best cars for Florida weather! This is an investment that will never let you down.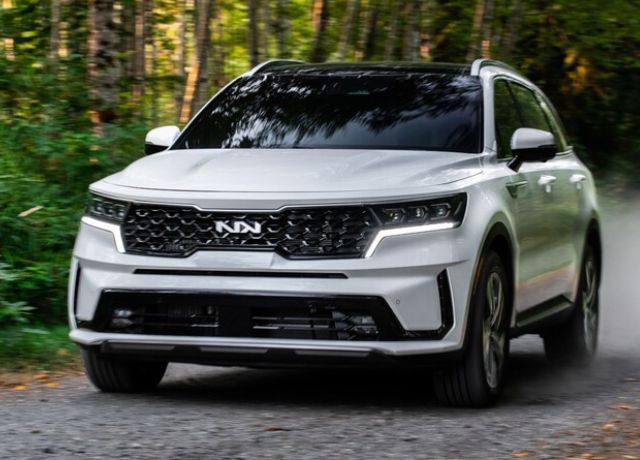 Kia Sorento PHEV:
Sorento is in a class all its own when it comes to high-end features and luxury.
In addition to being reasonably priced, it also features cutting-edge hybrid powertrain technology for those who value low fuel costs in their vehicles. Plus, its class-leading air conditioning system makes it another best SUV for Florida.
Particularly in Miami, Florida, where the temperature can rise to dangerous levels when the sun is out, the presence of automatic climate control will greatly improve the quality of the driving experience.
The Sorento PHEV is great for traversing Florida's most roads and byways due to its all-wheel drive option, adjustable suspension, and spacious interior with lots of legroom.
This Kia vehicle has great crash test scores, so you may drive long distances with confidence. If you're in the market looking for an affordable price car that looks well and drives well, then shopping this deal is perfect for those long Florida road trips!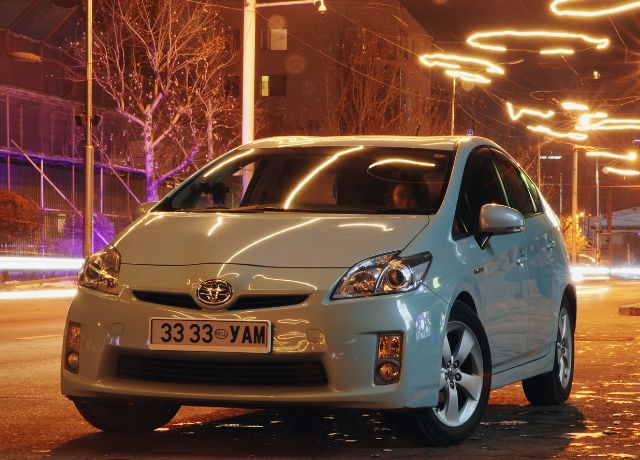 Toyota Prius:
Owners looking for sedans that are both fuel-efficient and suitable for a warm climate in Florida, nothing beats the Toyota Prius. The hybrid powertrain of the Prius offers unbeatable efficiency, combined with an all-around comfortable ride for those long drives around the Sunshine State. 
Despite its small size, it is incredibly spacious inside and can even comfortably accommodate larger families making it one of the best cars to drive in Florida. This car is a great alternative to the Toyota Camry.
The Prius has excellent car safety features and modern driver assists including lane departure warning, blind spot monitoring, and adaptive cruise control, which make driving in tricky Florida conditions nearly stress-free! Hence, it is truly the best car for Florida in my opinion.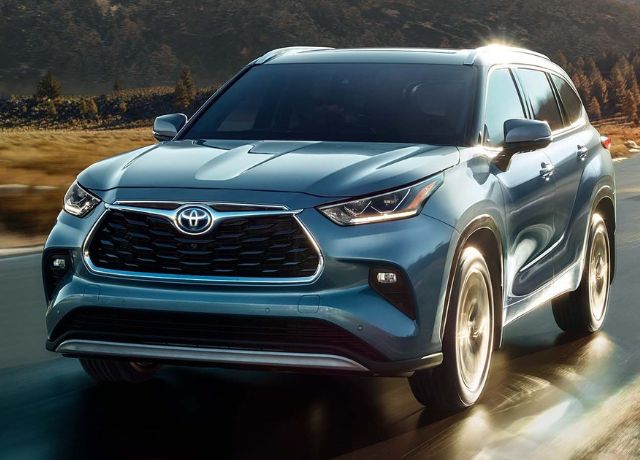 Toyota Highlander Hybrid:
One of the best options for hitting the open road in this beautiful state is the Toyota Highlander Hybrid. This feature-filled vehicle uses both gas and electric energy sources for maximum efficiency, as well as built-in tech to help keep you and your passengers safe. 
Its interior can seat up to 8 people comfortably, while its 2.5-liter, 4-cylinder gasoline engine combined with two electric motors produces 240 horsepower.
It also boasts extra comfort and convenience features like heated front seats, adjustable lumbar support, and lots of cargo room. 
The Highlander Hybrid's 36 mpg city and 35 mpg interstate fuel economy let you enjoy every journey without worrying about running out of gas—perfect for exploring Miami!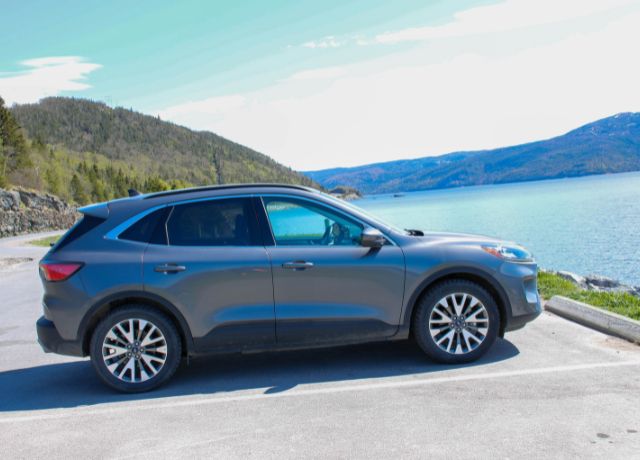 Ford Escape:
The Ford Escape is an excellent choice for exploring the beautiful state of Florida. The large cabin and powerful EcoBoost V6 engine combine to make long trips in this vehicle a pleasure.
Meanwhile, Adaptive Cruise Control and Pre-Collision Assist are just two of the high-tech safety technologies that are always on the lookout to keep you and your passengers safe.
Not only is the Ford one of the best cars for Florida weather, but it can also handle urban streets with ease with its All Wheel Drive system. With this practical vehicle, you will be ready to make the most of your travels along the Sunshine State!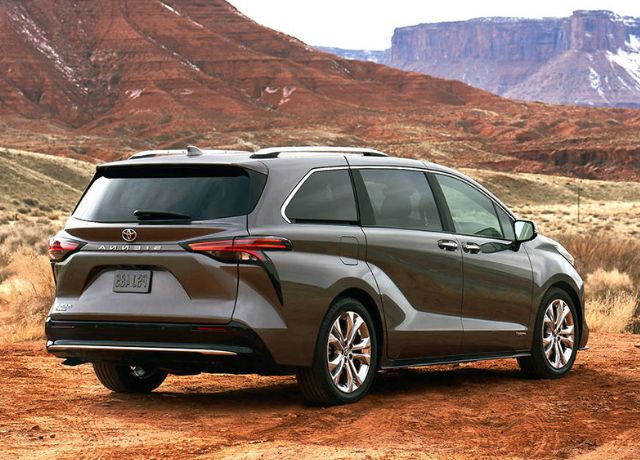 Toyota Sienna:
If you need more passenger and cargo space than your sedan provides but don't want to drive an SUV, a minivan is a decent compromise. One of the best minivans in the market right now is the hybrid, Toyota Sienna.
The interior is luxurious and there's enough space for everyone to relax during summer vacations or weekend getaways. Plus, its powerful 2.5-liter inline-four gas engine gives drivers the power they need to accelerate quickly and feel secure on any highway. 
Car Safety features like airbags, advanced braking systems, and backup cameras keep passengers safe so that those long drives are both enjoyable and stress-free. 
The Toyota Sienna model is truly one of the best cars for Florida in the market for anyone looking for an easy, comfortable drive in sunny Tampa bay!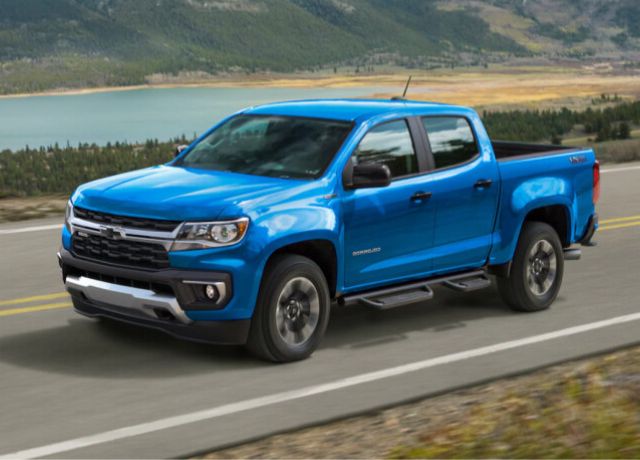 Chevrolet Colorado:
Driving across Miami may be a fun and exciting experience if you have a reliable vehicle. One of the best cars for Florida weather is the Chevy Colorado, which has enough muscle to get up and going and enough modern conveniences to make the trip pleasant.
This mid-sized truck is registered as one of the safest vehicles on the market today and has been widely praised by both drivers and motoring experts. 
The Chevy Colorado trucks are wonderful for vacationing in Florida due to their big cabin, sleek design, superb air conditioning, and low fuel consumption. 
These used cars will get you safely and reliably anywhere you need to go, be it one of Miami's many seaside roads, beaches, or the busy streets of the city itself. Hence is one of the most popular cars in Florida.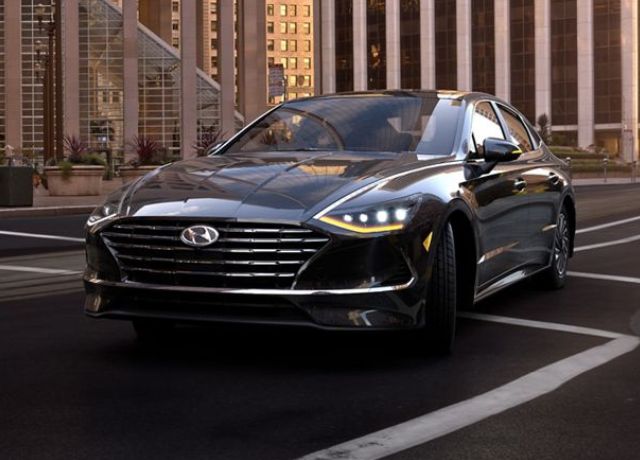 Hyundai Sonata Hybrid:
Let's say you don't need a lot of cargo room or off-road capabilities, but instead want a straightforward, cheap price, pleasant vehicle to drive. So I would recommend considering the Hyundai Sonata Hybrid. 
Its fuel-efficient hybrid engine gets excellent gas mileage, and its smooth ride is perfect for long road trips. Not only that, but the Sonata Hybrid has plenty of room for passengers while still being able to fit into almost any parking spot with ease. 
These models also come standard with great safety features so you can be sure that everyone in your vehicle is well protected. Best of all, these sedans do all this without sacrificing luxury or performance making them one of the best cars to drive in Florida.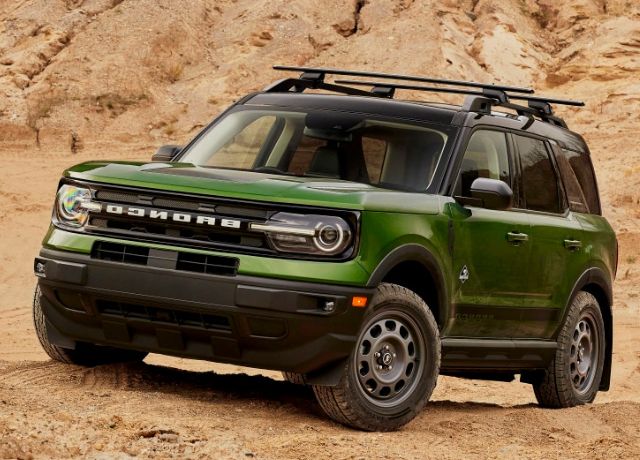 Ford Bronco Sport:
The Ford Bronco Sport just like the ford f 150 is worth considering if you are into off-road and outdoor activities. This vehicle combines a resilient all-wheel-drive system and seven modes of terrain management to make off-roading adventures easy and fun. 
The Bronco Sport also has plenty of capability thanks to its 1.5-liter turbo three-cylinder producing 181 horsepower that offer an exhilarating driving experience. 
And if that isn't enough, you can also get a 2.0-liter turbo four-cylinder engine variant that produces 245 horsepower.
Additionally, it has a sophisticated infotainment system keeping passengers connected throughout their journey. Between all these benefits, it's easy to see why the Broncos Sport SUVs just like the Ford F 150 are one of the most popular cars in Florida and why these car sales are very high at this price!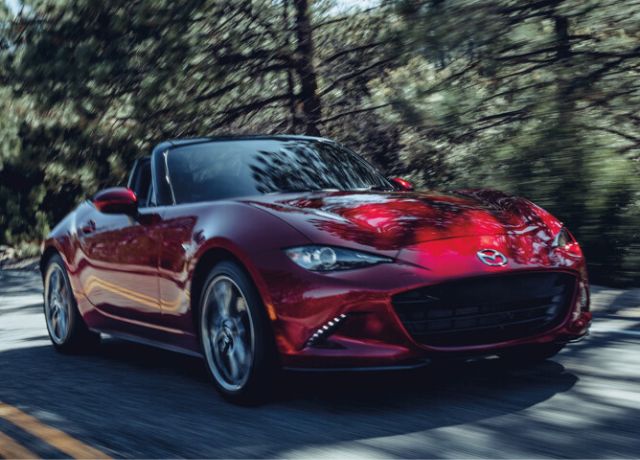 Mazda MX-5 Miata (Best Cars For Florida Weather):
If you're looking for a reliable, fun-to-drive convertible car model to take out on the roads in Florida, then the Mazda MX-5 Miata is an excellent option. An iconic roadster that has stood the test of time, this car provides an experience that few other used cars can rival.
With its powerful engine, agile handling, and impressive fuel economy, drivers in Florida can enjoy a safe, enjoyable journey no matter where they go. 
On top of all that, the MX-5 Miata models also look good and won't cost you an arm and a leg – making it one of the best cars to drive in Florida!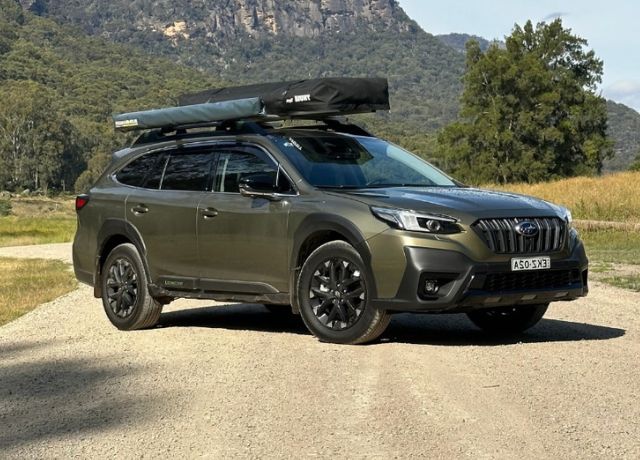 Subaru Outback:
This car is top-of-the-line when it comes to handling the heat and ocean air of this state. With its all-wheel drive features and dependability, it's easy to maneuver through town or take on a long road trip across Florida with complete confidence. 
You can expect comfortable seating for up to five passengers, plus plenty of cargo space for anything from Miami beach apparel to camping gear. 
This model has capable suspension and elevated riding height that ensure that your ride will be smooth no matter the middle of rough terrain you may encounter along the way. 
Not only will the Subaru Outback give you a safe, reliable drive that won't break the bank but it's also one of the most efficient and eco-friendly used cars model available too!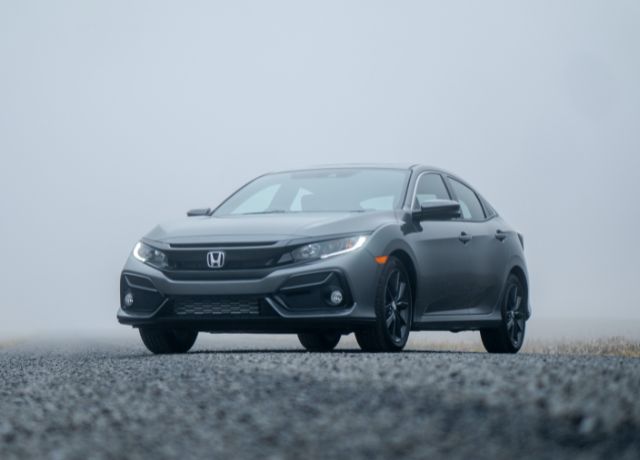 Honda Civic:
Among Florida owners, these new cars rank high in popularity. It's no surprise that it has become the preferred mode of transportation for so many Floridians because of its low operating costs, high dependability, good engine power, impressive air conditioning, and reasonable price.
The Honda Civic's sleek design and spacious interior give it a look that is both sporty and refined, making it stand out on the road without sacrificing convenience or ease of use.
As an added bonus, the Honda Civic has a high safety rating, making it a great buy if you're in the market for a long-lasting car that can handle all kinds of terrain and is loaded with conveniences yet doesn't break the bank.
Because of the many available extras and the low starting prices of these sedans, it is a direct competitor of the Toyota Camry and it is a great choice for exploring Tampa bay.
Things To Consider Before Buying New Cars:
Buying a car is an important purchase decision that can have long-term implications on your life. If you're thinking of buying the best car for Florida, there are several factors to consider before making your final decision. These considerations include:
Heat:
Relentless heat and humidity in Florida have taken a toll on our vehicles, and we've seen the damage.  
There could be times when the temperature inside the car reaches 100 degrees Fahrenheit, so we'll need to make sure our cars are equipped with enough air conditioning. 
Exposure to such a high-temperature climate for extended periods of time could damage mechanical parts, reduce performance, and even cause failure. So the best car for Florida that you will be choosing must be strong enough to bear the heat of north or south Florida. 
Fuel Economy:
This aspect has significant effects on both the financial and environmental dimensions of your way of life. If you're looking to prioritize sustainability without sacrificing dependability or performance, an eco-friendly vehicle is a way to go. 
If you keep track of your gas prices and usage, you could be surprised by how affordable these best cars for Florida are.
Outdoor Activities:
Florida is a paradise for outdoor enthusiasts thanks to its extensive coastline and year-round warm weather. That's why, while looking for a car, it's crucial to balance form with function to make sure you can take full advantage of your travels.
To fully enjoy the great outdoors in Florida or other states, families require reliable vehicles or pickup trucks that can be driven on and off road, have powerful brakes and suspension, and have ample cargo room for all their camping and beach gear. 
The ideal vehicle would be one that could fulfill all these requirements while also expressing our unique sense of style and zest for life.
Conclusion (Best Cars To Drive In Florida):
In conclusion, Florida is a great place to explore in the comfort of your own car. With its diverse rough terrain and climate, there are many options for the perfect car for you, your friends, your family, and your kids' needs. 
From efficient hybrids to sturdy off-roaders, you can find what suits you best in this beautiful sunshine state. 
Consider factors like driving conditions, comfortability, and budget when choosing the best car for Florida. Even if you don't live in the state year-round, researching the best car for Florida will help make your next trip down south more enjoyable.