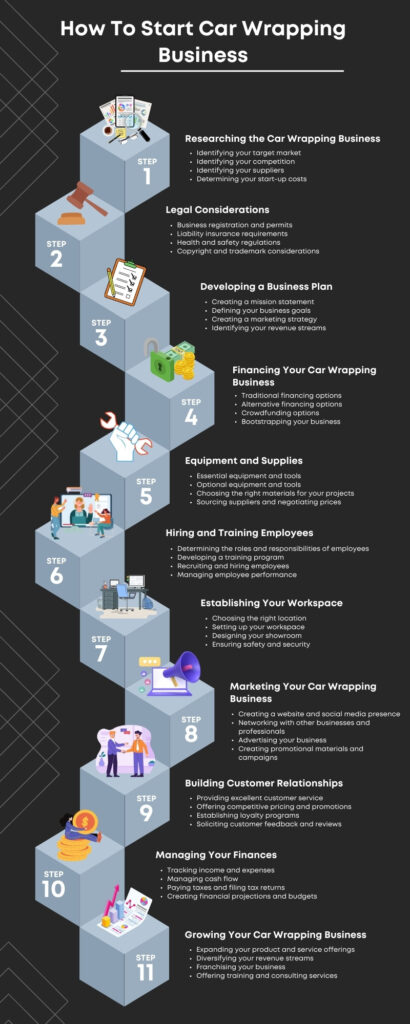 You, as an entrepreneur, know the value of making a name for yourself in a new industry. In recent years, the wrap business has become one of the most popular and successful forms of self-employment for entrepreneurs who are passionate about cars and design. 
For obvious reasons, mobile car wrapping is rapidly growing into its own market. There is a low upfront cost to get started, and the possibilities for personalization for your clients' vehicles are virtually endless.
Valued at $4 billion and predicted to expand at a stunning 22% yearly through 2028, it is one of the fastest-growing sectors in the United States. Invest in your studies to become a certified wrapper and develop a successful business in this dynamic field.
This guide will walk you through all the steps on how to start car wrapping business successfully from scratch—from starting to finding clients and scaling your business. Let's get started:
Steps on How To Start Car Wrapping Business: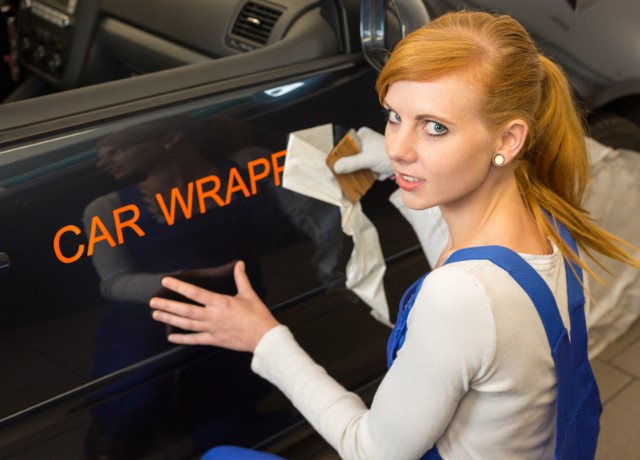 Researching the Car Wrapping Business:
Starting a car wrap business can be a lot of fun, but it's important to do your research first to make sure everything runs smoothly. Before you start, you should figure out who you want to reach to make sure you're talking to the right people who are interested in car wrapping.
A thorough analysis of your competitors should also be a top priority. Their success can help you figure out how to run your own car wrapping business startup. 
In the same way, it's smart to look for people who not only wrap cars but also do other services for cars.
In addition, if you take the time to establish strong bonds with the leading providers of car wraps and equipment, you will be able to offer your customers reliable services. 
Furthermore, think about the initial investment required to launch your mobile car wrapping; without a proper budget, you may have problems maintaining profitability after operational costs kick in.
For the best potential start, you should do some research and learn as much as you can about car wrapping and the car wrapping industry.
Legal Considerations:
It is important to be knowledgeable about the law while beginning a car wrapping business. Your first step should be to register your company with the appropriate authorities and acquire any licenses or permits that may be needed.
It is also crucial to have liability insurance to compensate for any accidents or injuries that may occur as a result of the automobile wrapping services provided. 
On top of that, health and safety laws need to be followed strictly, particularly with regard to protecting employees at work.
Last but not least, while wrapping cars, it is important to be aware of copyright and trademark concerns and to verify the legality of any materials used. 
If you keep up with the laws that pertain specifically to the vinyl wrap business, you can rest assured that your company will be successful.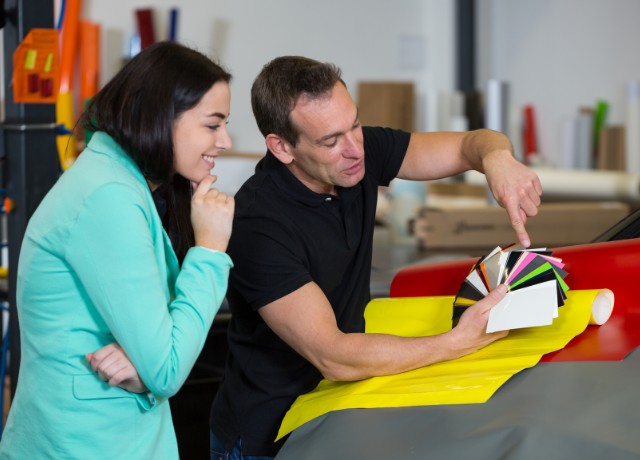 Develop a Business Plan For Vehicle Wrap Company:
Now that you've taken care of any legal hurdles, you can focus on building a solid foundation for your business. To begin, write a mission statement that describes your ultimate goals for the automobile wrapping company. 
The next step is to create a business plan for vehicle wrap company. Goals should be SMART (specific, measurable, achievable, relevant, and time-bound).
To meet your goals, set a sales growth target or explore new markets. Consider the size of your target market and the competition in your field.
You should also create a comprehensive marketing strategy that fits your budget and target audience to generate leads and close the purchase.
Finally, consider collaborations or programs to enhance revenues and growth opportunities for your car wrapping firm, and locate different revenue streams to ensure long-term profitability.
With this well-crafted business plan in hand, you'll be equipped with the necessary resources to pursue your car-wrapping venture!
Financing Your Vehicle Wrap Business:
Entrepreneurs who want to go into the vehicle wrap business should be aware that doing so demands a substantial financial investment but can yield high rewards. Before you start, you should carefully think about how you can get money.
Traditional ways to get money, such as bank loans, lines of credit, and private investors, can be used to get the money needed. 
Online lending platforms and merchant cash advances are two other increasingly popular alternatives.
Crowdfunding sites like Kickstarter and GoFundMe could also be useful for automobile wrapping startups, but they have strict deadlines.
Don't forget that you can use personal savings and other forms of bootstrapping to fund at least some of your automobile wrapping business. 
Doing a study on all of these financing options will give you a better idea of how to go about securing the capital you need to establish your vehicle wrap business.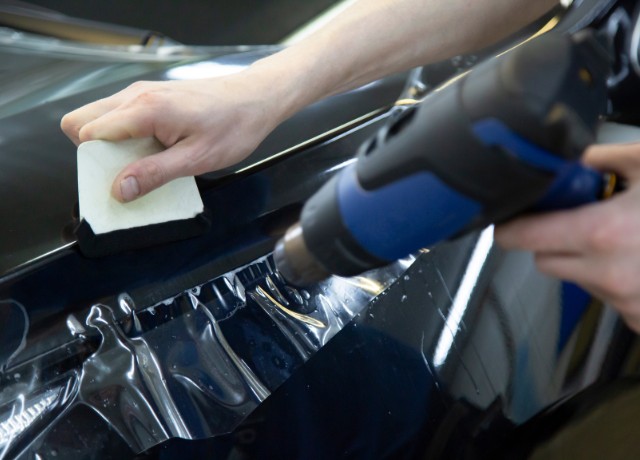 Equipment and Supplies:
In any industry, having the correct tools and materials on hand is essential for getting any work done right. 
Essential vinyl wrap equipment usually includes plotting tools for measuring, rulers for accuracy, car wrap printing materials, swivel knives for cutting vinyl, various types of clips, and car masks for spraying.
Vinyl wrap equipment lets you make high-quality automobile wraps quickly and cheaply. Heat guns and large-scale floor-standing laminators can help install car covers.
While choosing project materials, it's crucial to browse around and compare pricing because manufacturers' quality standards vary.
When negotiating prices, it's also helpful to find reputable suppliers so you can get the best deals possible.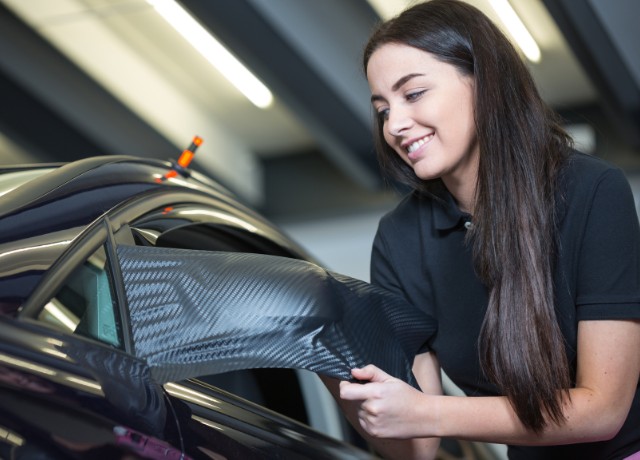 Hiring and Training Employees:
Recruiting and training people is key for a car wrapping business startup to have knowledgeable workers who can perform their duties effectively. It can be really difficult for you at times.
When hiring people, it's important to think carefully about the many requirements of the job and the skills that are needed to do it well.
Next, create a car-wrapping training program. After this training program, you can start hiring car wrapping and management talent.
Last but not least, if you want the best outcomes from your car-wrapping business, you need to regularly monitor the work of your employees.
Establishing Your Workspace:
Before getting started, make sure you pick the ideal spot, have everything set up properly, create a well-thought-out layout for your showroom, and have enough safety and security measures in place.
When setting up your workspace for car wrapping, you should put convenience at the top of your list. This is because you will be moving cars and parts between different places.
It's also crucial to set up a car-wrapping space with the orderly tool and material storage. Car wrap companies need a showroom that stands out.
Set up your vehicle wrap workstation with the safety of your clients and employees in mind by installing fire alarms, locking storage areas, and other precautions.
Having these sorted out will allow you to concentrate on providing a memorable experience for your customers, which is what will ultimately lead to repeat business.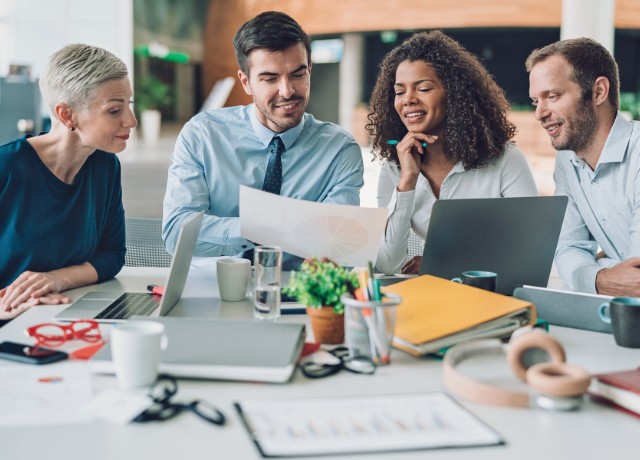 Marketing Your Car Wrapping Business:
For a company to succeed in today's technological age, effective marketing is essential.
The best method to do this is to launch a website and scale up your online visibility through social media. Increasing your company's profile in this way can attract more buyers.
You should also make an effort to network with businesses and other experts in the auto industry; doing so will help you get more jobs through connections.
Promoting your car wrap business franchise also includes advertising it; sites like Google Ads and Facebook Ads provide you unprecedented access to specific audiences who could be interested in your services.
If you want people to know about your mobile car wrapping, you should think about making advertising materials and campaigns that are eye-catching and memorable.
Building Customer Relationships:
Relationship-building with customers is crucial for the success of companies that wrap cars. Providing outstanding service to existing customers is a great starting point. Customers tend to remember businesses that treat them well and go above and beyond to meet their needs.
As there is a lot of competition in the automobile wrapping market, it is essential for companies to provide outstanding service if they want to stand out from the others.
Apart from providing excellent customer service, offering competitive pricing, promotions, and loyalty programs can also help in building strong relationships with customers.
Consumers are constantly looking for a good deal, and businesses may win them over and keep them coming back if they offer reasonable pricing without sacrificing quality.
Nonetheless, it is essential that quality be maintained at all costs, as this could result in negative reviews and have an adverse effect on the company's reputation.
To better understand what their clients want and need, a car wrapping service should frequently ask for feedback.
Overall, the success of automobile wrapping services can be improved by establishing reliable connections with their clientele.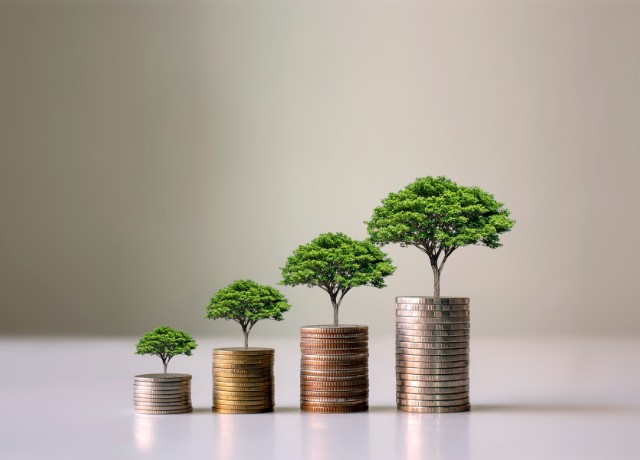 Managing Your Finances:
Businesses that specialize in automobile wrapping need to be able to manage their money well. It's important to keep track of your money well if you want your car-wrapping business to run well and keep you in the black.
Keeping track of your income and expenses will help you figure out your profits and losses so you can make good decisions. 
Managing cash flow means figuring out how to spend any extra money and how to deal with things like high credit card balances or upcoming projects that need money.
Paying taxes and filing tax returns is another small but crucial detail when running a car wrapping business. 
It is also recommended that car wrapping businesses frequently make financial estimates and budgets for the future.
This helps guide strategic decisions, measure performance, and find places where costs may need to be cut or where more money may need to be invested. 
Managing finances responsibly is essential for the success of vehicle wrap companies.
Growing Your Car Wrapping Business:
When the need for vehicle wrapping services rises, entrepreneurs must think about ways to expand their operations in order to keep up with the market.
The proprietors of vehicle wrapping businesses can do this in a number of ways, one of which is to provide more than just car wrapping. 
Car wrapping venues may offer window tinting or automobile detailing to boost revenue.
In order to keep the firm viable during demand spikes and dips, diversifying the sources of income is essential.
Franchising your business gives you a well-known brand name and a proven method and process.
Finally, automobile wrapping companies could use their expertise to give training or advice. Car wrapping firms can expand using any of these methods, but entrepreneurs must choose the one that best suits their needs.
How Much Can You Make With A Car Wrap Business?
Car wrapping is a highly profitable industry. After you've mastered the technique and put in the initial investment, you'll make money on each installation.
Car wrapping can earn $47,000 to $140,000 a year, depending on project size and time spent.
This car wrapping business can be profitable with enough research and investment in high-quality materials and equipment.
Conclusion:
When done right, wrapping cars as a company can bring in a lot of cash. Preparation and planning are essential for achieving any goal. Before you begin wrapping automobiles, arm yourself with knowledge of the best methods and supplies.
Starting a car wrapping business and running it allows for a great deal of personal expression and adaptability if you take the time to do it well. Work hard, stay focused, and be dedicated to your goals in order to create a brand that everyone will love, from customers to employees.
In the end, anyone who wants to make a dent in the industry needs to concentrate on doing something to get over there. 
Little victories, like expanding one's knowledge of the pitch or making contact with prospective customers, should be lauded.
One of the best decisions you make for yourself might be to launch your own car-wrapping business, and we hope this post has been useful in getting you started on the right path.