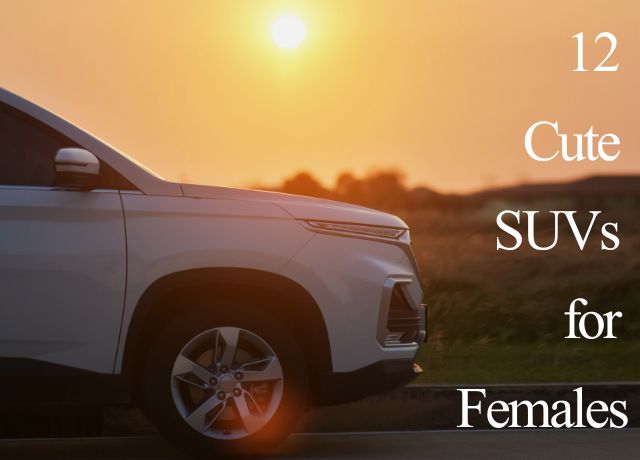 Are you a female car enthusiast looking for the perfect stylish SUV? Well, you're in luck! We've put together an awesome list of 12 cute SUVs for females that combine: 
Beauty
Performance
Practicality
From fun colors and unique designs to advanced safety technology and cutting-edge specs, this roundup has everything that you could want out of your next ride. So, if you're ready to find the perfect SUV fit for your lifestyle, keep reading!
12 Cute SUVs For Females: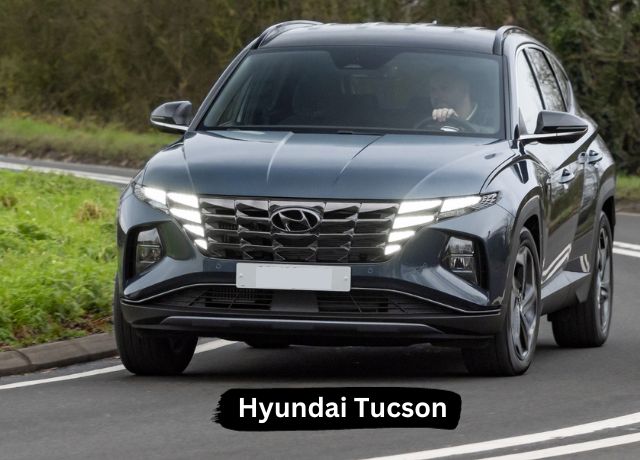 Hyundai Tucson:
The Hyundai Tucson should be at the top of your list if you're a woman looking for a cute and useful SUV. It's not only reasonably priced and aesthetically pleasing but also features a spacious cabin that can accommodate multiple passengers and their luggage. 
It gets good gas mileage and has a lot of safety features that make it a great choice for families with kids. The engine has a lot of power without using a lot of gas, and the ride and drive are smooth and comfortable. Plus, it's a stable, versatile car with a high safety rating and easy-to-use features. 
In 2023, the Hyundai Tucson is one of the best female SUVs.
Notable Features:
10.3-inch Touchscreen
Touch-Sensitive Control
Apple CarPlay and Android Auto
Upgraded Bose Stereo System
Hyundai's Digital Key Smartphone App
Standard Automated Emergency Braking
Pedestrian Detection
Standard Lane-Departure Warning
Lane-Keeping Assist
Adaptive Cruise Control
Lane-Centering Assist
| | |
| --- | --- |
| Starting Price: | $28,585 |
| Engine:  | 2.5-liter four-cylinder Engine |
| Gas Average: | 25 mpg city / 32 mpg highway |
| Transmission: | Eight-Speed Automatic |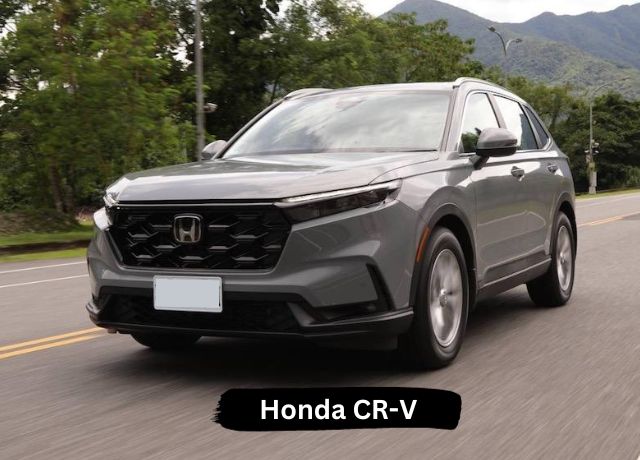 Honda CR-V:
The Honda CR-V is a great choice for a new car for a woman. This SUV was made with women drivers in mind, from its comfortable, roomy interior to the smart packing that makes it easier than ever to get to your things. 
It also gets good gas mileage, so you can save money and still get all the benefits of an SUV. Even though the CR-V is a very practical choice, it also looks great. This cute little SUV for women is full of high-end features and drives like a car. 
It's one of the best small SUVs on the market right now. With a starting price of $33,335, the Honda CR-V is definitely an investment, but any woman who wants the best SUV for women should put it at the top of her list.
Notable Features: 
Advanced Passive and Active Safety Features
7-inch Touch Screen
Android Auto
Apple CarPlay
A Nine-Speaker Premium Stereo
Wireless Device Charging
Navigation
| | |
| --- | --- |
| Engine:  | 1.5 L Intercooled Turbo Regular Unleaded I-4 |
| Gas Average: | 28 mpg City/ 34 mpg Highway |
| Transmission: | CVT w/OD |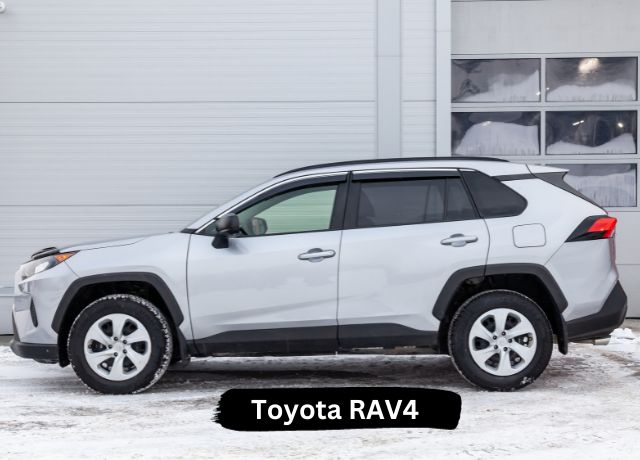 Toyota RAV4:
The Toyota RAV4 is a popular compact SUV that is aimed straight at women who want things like:
Reliability
Practicality
Good Gas Mileage. 
This SUV is a good choice for people who want a car that can do almost anything. It looks tough and has a back suspension with several links. 
The RAV4 is easy to drive, which is one of its best features. You'll feel like you're sliding down the road because the ride is so smooth and comfortable. The 2.5-liter 4-cylinder engine and 8-speed automatic gearbox of this car help it get great gas mileage of 25 mpg in the city and 32 mpg on the highway. 
Toyota RAV4 starts at $29,625 and is great for women who want a cute but practical car.
Notable Features:
Dynamic Torque Vectoring AWD (TV-AWD)
Multi-Terrain Select (MTS)
Faux-Leather Upholstery
A Leather-Wrapped Steering Wheel
Wireless Apple CarPlay and Android Auto
A Stitched and Padded Dashboard 
Center-Console Armrest
12.3-inch Fully Digital Gauge Display
Automated Emergency Braking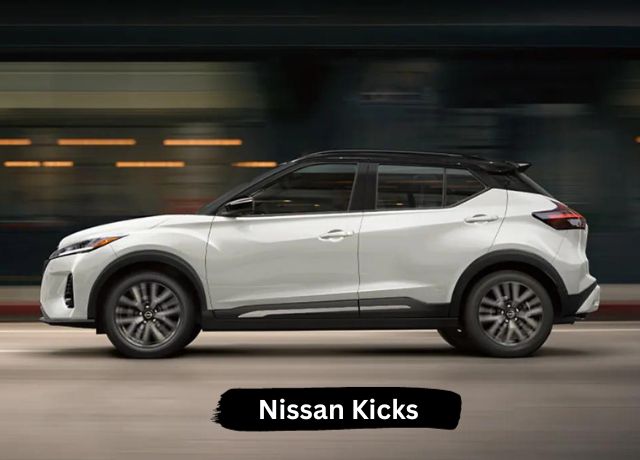 Nissan Kicks:
The Nissan Kicks is a good choice for young couples, single people who like to look good, and first-time buyers who want a useful and stylish SUV. Because the Kicks are small, it is easy to drive in tight places. 
It is also fun to drive on the highway or in the city because driving is easy and the car moves quickly. This SUV has advanced driving features that make the ride smooth and fun. It's a great choice for anyone who wants a fun and useful car because of this. 
Starting at $18,870, the Kicks is a good choice for people on a budget. The Kicks has great gas mileage for both city driving and long highway rides, with an average of 31 mpg in the city and 36 mpg on the highway.
It has a Continuously Variable Transmission (Xtronic CVT), so it will be easy and quick to drive. The Nissan Kicks is the best SUV for young females because of its: 
Good Looks
Roomy Interior
Helpful Features
Notable Features:
7-inch touch screen(standard)
An Exclusive Bose Personal Plus Audio System/Speakers
Intelligent Trace Control
Active Ride Control
4-wheel Disc Brakes
Rear Automatic Braking
Lane Departure Warning
High Beam Assist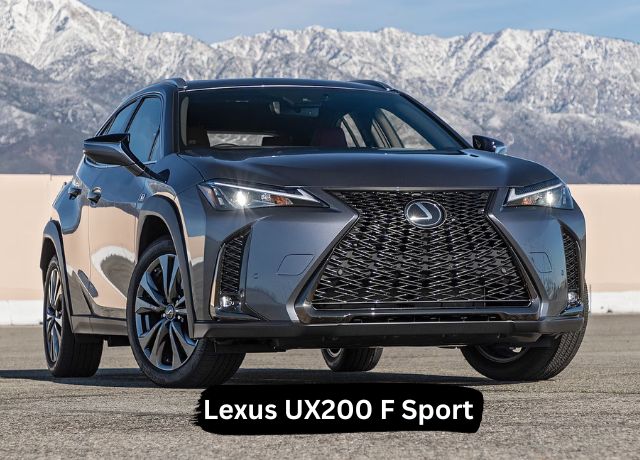 Lexus UX200 FSport:
The Lexus UX200 FSport is a good mix of luxury and sporty style. Not only does it look nice, but it's also quick and easy to drive. It's the best SUV for women drivers who want a small, stylish car but don't want to give up style. 
This cute female SUV is not only pretty, but also strong. An Inline 4-cylinder engine producing 2.0 liters of power allows for 29 mpg in the city and 37 mpg on the highway as typical fuel economy. 
Starting at $35,790, it is a great deal for anyone who wants the best small SUV on the market.
Notable Features: 
Apple CarPlay/Android Auto compatible
Wireless Charger Tray
Remote Touchpad
Eight-Speaker Lexus Premium Sound System
Stability Control
Rear Door Child Safety Locks
4-wheel ABS
Tire Pressure Monitoring
| | |
| --- | --- |
| Starting Price: | $35,790 |
| Transmission: | Automatic CVT (Continuously variable speed) |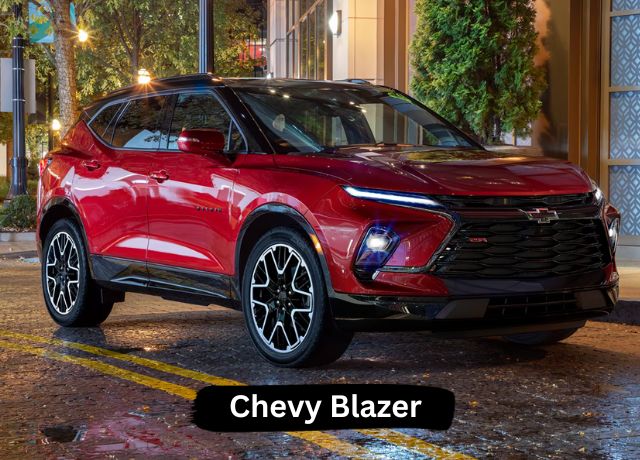 Chevy Blazer (AWD):
If you're a woman looking for an SUV that makes a statement, go no further than the Chevrolet Blazer AWD. This SUV stands out because it looks tough and athletic. But what makes it stand out isn't just how it looks. 
Thanks to its spacious cargo hold, responsive steering, and all-wheel drive, the Blazer AWD is a fantastic pick for families and solo drivers alike. 
With a 2.0-liter turbocharged four-cylinder engine and an EPA-estimated 22/29 mpg city/highway fuel economy, the base pricing of $36,795 is a steal.
If you're looking for the cutest SUV for girls, the Chevy Blazer AWD should be at the top of your list.
Notable Features: 
10.2-inch Touchscreen with Apple CarPlay and Android Auto 
A Stellar Bose 8-speaker Sound System
Ambient Interior Lighting
Heated and Ventilated Front Seats
Heated Rear Seats
Forward-Collision Warning 
Automated Emergency Braking
Automatic High Beams
Mazda CX-30:
When it comes to SUVs, and especially female SUV, the Mazda CX-30 is a good choice. The sleek exterior design and luxurious cabin are ideal for the modern working woman who values comfort without sacrificing style. 
It's one of the best small SUVs for women because it's easy to drive and has a smooth ride. This makes it easy, fun, and fast to drive. The inside is big and has a lot of new technology, which makes it a good choice for people who care most about comfort. The car is even more fun and stylish to drive thanks to the Sport-tuned frame. 
The Mazda CX-30 gives its guests a high-end experience, and the nice cabin adds to that. The Mazda CX-30 is a smart and stylish choice for women who want a cute SUV for a girl. It starts at $25,000 and gets an average of 22 mpg in the city and 30 mpg on the highway.
Notable Features:
8.8-inch Display
An Eight-Speaker Sound System
Wi-Fi Hotspot
Android Auto and Apple CarPlay
Driver Attention Monitor
Forward Automatic Emergency Braking 
Pedestrian Detection
Adaptive Cruise Control
| | |
| --- | --- |
| Starting price: |   $25,000 |
| Engine: |   2.5-liter four-cylinder turbocharged engine |
| Gas Average: |   22 city mpg/30 highway mpg |
| Transmission: | 6-speed automatic |
Kia Soul:
A great option for young females who want a stylish and roomy ride is the Kia Soul. This car has a turbocharged four-cylinder engine with 201 horsepower and a lot of room for all your things. 
The boxy shape of the car makes it easy to pack for any trip. Details like a lit glove box and woven and tricot cloth seat trim give your ride a touch of class. This affordable SUV for women starts at just $21,215 and achieves an impressive fuel economy of 29 mpg around town and 35 mpg on the open road. 
The Kia Soul is known as the best small SUV for females, and it's easy to see why.
Notable Features:
8.0″ Color Touch Screen
6 Speakers
Android Auto and Apple CarPlay
USB Input
Audio Remote Control
Speed Compensated Volume Control
Remote Keyless Entry w/Integrated Key Transmitter
Illuminated Entry
Cruise Control w/Steering Wheel Controls
Vehicle Stability Management (VSM) 
Electronic Stability Control (ESC)
| | |
| --- | --- |
| Engine: | 2.0 L Regular Unleaded I-4 |
| Transmission: | Intelligent Variable Automatic CVT w/OD |
Nissan Versa:
The Nissan Versa is a great choice for women who want to drive an SUV that is both useful and stylish without breaking the bank. The Versa is easy to use and feels good to wear. It comes with basic 17-inch wheels, steering wheels wrapped in leather, and a passive entry system. 
The smart start technology also makes sure driving is easy. The Versa is a cheap option that doesn't skimp on features. It starts at just $17,075 but has a lot to offer. The Versa is practical and economical, with a city fuel economy of 32 mpg and a highway fuel economy of 40 mpg. 
Finally, the Continuously Variable Automatic Transmission (CVT) improves the already luxurious ride quality. If you want a cute SUV for a girl driver or a small SUV for women, the Nissan Versa is a great choice.
Notable Features: 
Precise Steering Feel 
Constant Brake-pedal Input
Hands-Free Entry
An Automated Temperature Control System
A Digital Screen
Remote Start
An 8.0-inch Touchscreen
WiFi Hotspot
Adaptive Cruise Control
Wireless Charging Pad
Apple CarPlay and Android Auto
Volkswagen Taos:
The VW Taos is a small SUV with a large interior. This makes it a great option for people who don't want to spend a lot of money on an SUV. The Taos has the most up-to-date tools to help the driver and has all the comforts a driver could want. 
Parents 2022 Best Family Cars chose the Taos as the "Best City SUV" because it is a useful family car. This small SUV for women is the clear winner when it comes to gas mileage and how easy it is to drive around town. 
It looks good and could be a good choice as the best small SUV for females because of how it looks. Everyone can use the Taos, and anyone who wants to buy an SUV should look into it.
Notable Features:
18-inch Wheels
Blind-Spot Monitoring
Heated Front Seats
Remote Start
Wireless Charging
Eight-Speaker BeatsAudio Stereo
Standard Forward Collision Warning
Automatic Emergency Braking
Standard Adaptive Cruise Control 
| | |
| --- | --- |
| Starting Price:  | $24,155 |
| Engine: | ⁠1.5L turbocharged engine |
| Gas Average: |  28 mpg city / 36 mpg highway |
| Transmission: | 7-speed DSG dual-clutch automatic transmission |
Volvo XC40:
The Volvo XC40 is more than just another crossover; it changes the market for small SUVs. With a well-designed bedroom and a lot of space for things, there is enough room for both people and things. 
It's a great car for moms who need space to carry baby gear, shopping, and other things. It has a lot of smart ways to store things. This SUV is one of the best ones for women. Anyone who likes cars will be interested in them because of how they look, and their high safety scores will help them decide to buy them.
It is worth every penny of the $41,295 price tag. The 2.0 L Intercooled Turbo Gas/Electric I-4 engine and 8-speed Geartronic Automatic gearbox of this car make it fun to drive and good for the environment. In the city, you can expect 23 mpg, and on the highway, 30 mpg. 
The Volvo XC40 is one of the best small SUVs for those who care about being useful, safe, and attractive.
Notable Features:
Hybrid Electric Motor
Front And Rear Anti-Roll Bars
High-Performance Audio System
8 Speakers Including Air Woofer Technology
Volvo Cars app w/remote Services
Apple CarPlay
2 LCD Monitors In The Front
Heated Front Seats
8-Way Power Driver Seat w/memory
4-Way Power Lumbar
Whiplash Injury Protection System
BMW X1:
The BMW X1 is getting a lot of attention in the SUV market because it's both useful and fun. Its turbocharged 2.0-liter Inline-4 engine makes the ride fun and smooth. If a woman wants a high-end SUV, the BMW X1 is a good pick. 
Since the trunk is big and the back seats are easy to fold down, it is a good choice for everyday use. And for people worried about their carbon footprint, it gets a reasonable 25 mpg in the city and 34 mpg on the highway. 
Starting at $41,000, the BMW X1 is the best small SUV for women who want the best small SUVs on the market.
Notable Features: 
Toggle-Switch Shift Lever
A Floating Center Console
An All-Digital Dashboard
Dual-Zone Automatic Climate Control
Ambient Interior Lighting
A Power Liftgate
Panoramic Sunroof
Heated Front Seats
A Heated Steering Wheel
Wireless Apple CarPlay and Android Auto
Automated Emergency Braking 
Parking Sensors
A Self-Parking Feature
Adaptive Cruise Control
How to Find a Top-Rated SUV For Women
Find What You Need:
There are a few important things to keep in mind when looking for the best SUV for women. Find out first what you need. Do you drive long miles often or need to fit a lot of people in your car? Think about how safe it is, how much space it has, and how much you can spend.
Safety First:
Focus on safety features like adaptive headlights, lane-keeping aid, blind-spot tracking, rear cross-traffic alert, and automatic emergency braking. Check to see if the car has a good grade from the National Highway Traffic Safety Administration (NHTSA).
Space and Comfort:
Comfort is also very important. Check to see if the seats are comfortable, if there is enough headroom, and if the car is big enough. Check how well the car cuts out the noise and what other features it has. Having ease and fun tools can make your time in the car a lot better.
Fuel Efficiency:
Fuel economy is another essential thing to think about. Choose SUVs with better fuel economy and lower pollution to save money on gas and help protect the environment.
Reliability and Durability:
Lastly, find out if the SUV is stable and will last long. You should research the car's manufacturer and read reviews written by ladies who have already purchased the vehicle. Remember that finding the right SUV is all about finding a good mix between what you want and what the SUV has to offer.
Frequently Asked Questions
Which SUV is the best to use every day?
The Hyundai Tucson, Honda CR-V, and Toyota Rav-4 are all great cars for getting around town. They are reliable, comfortable, and have good gas economy.
Is a RAV4 a car for women?
The way a car looks has nothing to do with how good it is. The fourth-generation RAV4 sales numbers show, however, that women are more likely than men to buy the car.
When women buy an SUV, what should they look for?
When buying an SUV, women, like everyone else, should think about safety, comfort, room, gas mileage, reliability, and price.
Which SUV is the most durable?
Even though all of the SUVs on the list are known to be well-made, names like Toyota, Lexus, Volvo, Volkswagen, and Honda are known for being long-lasting and sturdy.
What kind of SUV do women like to drive?
The Kia Soul, the Honda CR-V, the Toyota RAV4, the Mazda CX-30, and the Nissan Versa are all SUVs that women like to buy. Most women want a good mix of the things that these models have.
Are there SUVs that are made just for women?
But SUVs aren't just for men or women. But a lot of women like cars that are easy to drive, have a lot of space inside, use little gas, and are easy to keep up.
Should women drive a small SUV or a car?
It depends on what each person needs. Some women like smaller SUVs because they are easier to drive and park. But a bigger SUV might be better for women with bigger families because it has more room.
Conclusion:
We hope that after considering all of your options, you were able to locate a lovely SUV that is within your price range. Some of the cars may be out of your price range, but you can get great deals and discounts at dealerships all around the country. 
When shopping for a new car, it's important to look at all of your choices. This will help you decide based on what you know. Always prioritize safety first by researching the vehicle's performance in crash tests prior to making a purchase. 
If you remember these tips, you'll be able to get a ride as soon as possible. No matter what you choose, have fun driving.